Collins guilty of 'campaign of abuse' - but escapes jail
TV presenter's punishment of 18 months' community service dismissed as 'derisory'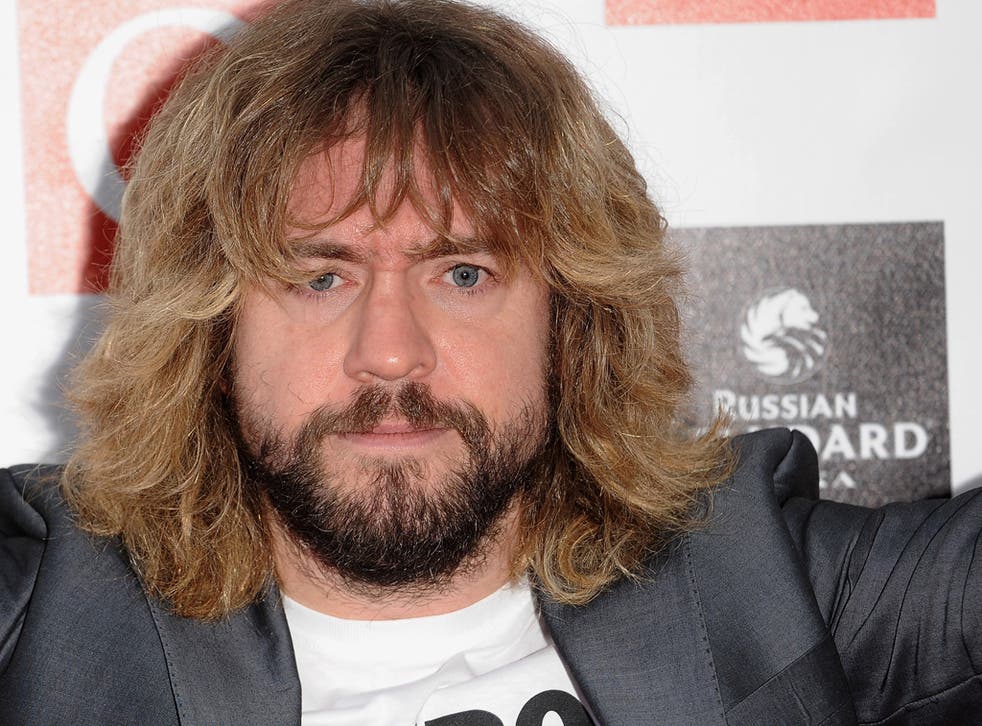 Once, the genial shaggy-haired television personality Justin Lee Collins was the lovable rogue of Britain's screens with a long career ahead of him.
But last night broadcasters distanced themselves from the 38-year-old presenter after he was found guilty of harassing his former partner during a campaign of sustained emotional and domestic abuse.
However, his sentence – 140 hours of unpaid work as part of an 18-month community order, as well as paying the £3,500 prosecution costs – was described as "derisory" by domestic violence campaigners.
A jury at St Albans Crown Court heard that he made death threats against Anna Larke, grabbed her hair, slapped her, made sexually derogatory comments about her and deprived her of sleep during their seven-month relationship.
The court was told that Collins, who came to prominence as a host on Channel 4's The Friday Night Project, made Ms Larke, 38, a public relations worker, write down every sexual encounter she had ever had and stopped her using social-networking sites.
Collins made the recovering alcoholic sleep facing him and throw away DVDs because they featured actors she found attractive, the court heard. Ms Larke also claimed Collins attacked her in a hotel room in Miami in March last year, but she had not shown her doctor her bruises because she did not want to get him into trouble.
Jurors were played a secret recording she made of him verbally abusing her, using racist language, during a dispute. Collins said the recording showed him at his worst, but denied all her other claims.
Collins, famed for his cheeky persona and Bristolian accent, said he had only slapped Ms Larke to calm her down when she was self-harming, which he claimed she did, once gouging her wrists and threatening to kill herself.
The jury convicted Collins after deliberating for nearly 12 hours over three days, agreeing by a 10-1 majority that he had subjected her to months of harassment and abuse after they moved in together in January last year.
Sandra Horley, the chief executive of the domestic violence charity Refuge, said she was "disappointed" by the punishment handed to Collins by Justice John Plumstead, adding that the sentence "does not send a strong public message that domestic violence, or threat of violence, is as serious as any other violent crime".
"Derisory sentences such as this simply reflect the need for further training to increase understanding of domestic violence and its impact – domestic violence kills two women a week," she said. "Until the courts give sentences that fit the crime, men like Justin Lee Collins will get away with campaigns of terror and thousands of women, like Anna, will continue to be at risk."
Outside court, however, Ms Larke and her family said they were "absolutely ecstatic with the verdict" and "relieved the jury were able to see through the lies of an abuser".
"We will not rest on our laurels in the wake of this good news and intend to go out into the world and use this experience to empower women to stand up to domestic abuse," they said.
The judge told Collins, who has two children and was previously married: "You became increasingly unable to deal with the difficulties in your relationship and on more than one occasion you lost your self control and acted in a violent way."
A spokesman for Collins said he was "extremely disappointed" by the decision and would consider his position with his lawyers.
Channel 4, BSkyB and Channel 5, Collins' recent broadcasting employers, each said they had no current plans to work with him in the future.
Collins, who enjoyed presenting roles on BBC3, MTV and Channel 4, met Ms Larke at an awards ceremony in 2006, embarking upon an affair with her. In recent years he had bounced between Sky 1 and Channel 5, where his own chat show proved short-lived, before earning plaudits for his singing role in the West End musical Rock of Ages.