Court told of bonus demand over Peter Crouch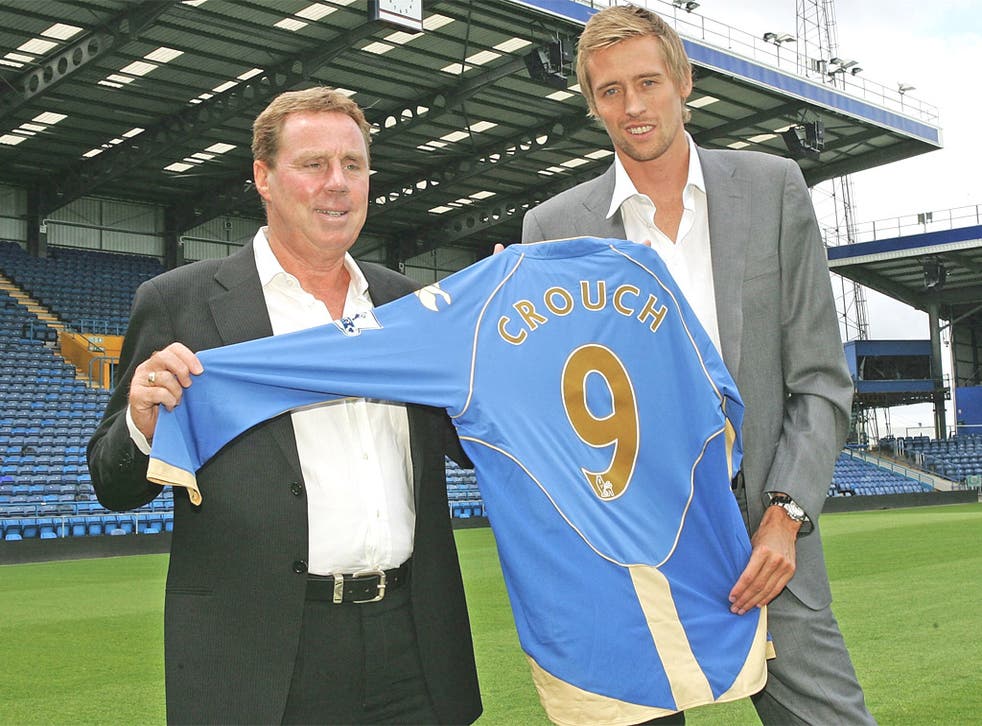 The trial of Harry Redknapp has already claimed one victim: the gangly England striker Peter Crouch. Mr Redknapp had stuck up for the player, a court heard yesterday, in a dispute with their former chairman, who considered the forward "useless".
Mr Redknapp put pressure on former Portsmouth chairman Milan Mandaric to pay him a bonus above the one stipulated in his contract, having claimed that he had proved him wrong over the merits of signing Crouch, the court heard.
Mr Redknapp, the Tottenham Hotspur manager, who is on trial for tax evasion, was eventually persuaded by Mr Mandaric, chairman of Portsmouth at the time, to travel to Monaco to set up an offshore account in April 2002. The account was the basis for an investment financed by Mr Mandaric that would compensate Mr Redknapp.
As director of football at Portsmouth, Mr Redknapp had a contract that entitled him to 10 per cent of profits on players he bought and then sold. On becoming manager of the club in March 2002, that fell to 5 per cent, but when Crouch was sold to Aston Villa days later for £4.5m, Mr Redknapp complained to Mr Mandaric. In an interview with City of London police in June 2009, read out in court, Mr Redknapp said: "I was adamant I was owed the money."
Later in the interview, Mr Redknapp said: "I felt I was entitled to 10 per cent but Milan didn't think so and nor did Peter [Storrie, then Portsmouth chief executive]. I had a bonus and I still referred to it as 'the Peter Crouch bonus'. I said, 'I had insisted on [signing] Peter Crouch, I pushed for Peter Crouch. You owe me 10 per cent.' Milan said, 'I won't let you down, I will sort you out. I will make some profit on an investment.'"
The court heard that when Mr Redknapp became Portsmouth manager, his salary increased from £300,000 to £500,000 and that bonuses could earn him up to £700,000.
Mr Mandaric said in a letter from his accountants to Mr Redknapp's solicitors in July 2009 that even after Mr Redknapp was paid £115,473 – the 5 per cent bonus – in his wages in April 2002, he was "still complaining". Mr Mandaric said in the letter that instead of paying Mr Redknapp more, he decided to make an investment on his behalf, the court heard.
Once Mr Redknapp had set up the account in Monaco, Mr Mandaric deposited $145,000 (£93,000). Subsequently $100,000 of that was invested in a project that made a loss.
To make amends, the court heard, Mr Mandaric transferred a further $150,000 of his own money into the Monaco account. In his letter to Mr Redknapp's solicitor, read out in court, he said: "Although it was Harry's investment that he lost money on I wanted it to be successful. I also did not want to look a loser in Harry's eyes." The case continues.