Dave Lee Travis trial: Teenager felt 'violated' after she was 'indecently assaulted' live on air
She tells jury she was assaulted as she showed him into his room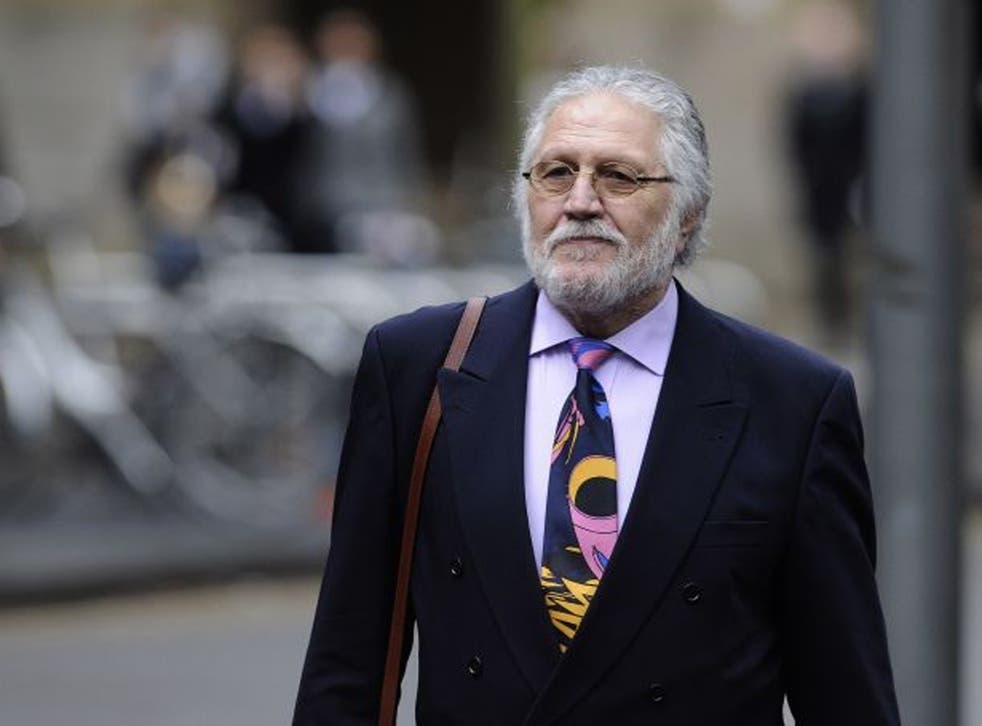 A teenager said she felt "violated" after being indecently assaulted by Dave Lee Travis in a BBC studio while he presented Top of the Pops live on air, a court heard today.
Jurors at Southwark Crown Court in London were shown footage of the 1978 programme and told the former DJ "had a fumble" up the skirt of the then 17-year-old after she was called over by producers to stand in shot as Mr Travis introduced The Smurfs Song.
The woman, who cannot be named for legal reasons, told the court: [Mr Travis] put his arm around myself and pulled me towards him. It was cosy on screen. Then he slipped his hand down and put it up my skirt. The skirt would have been lifted from the back.
"I can only really describe it as having a fumble of my bottom area. I think he was trying to get into my underwear."
The witness said the DJ was then "one of the biggest names on Radio 1".
The TV footage cut just as the alleged victim began to "grimace" - evidence, the woman said, that she was being assaulted by the presenter.
She told the court: "That's why I couldn't comprehend what was going on. I felt really uncomfortable. I think I just stood there. I felt violated. The main thing is the camera crew was there, in front of all these people – that's what made it uncomfortable."
The woman also said that Mr Travis, whose nickname is "The Hairy Cornflake", had specifically requested a number of girls stand next to him.
A friend of the alleged victim who had appeared on the same show also gave evidence today. She said the DJ "scared the living daylights" out of her.
The female friend incorrectly referred to the broadcaster's nickname as "The Hairy Monster" at which point Mr Travis put the palms of his hands to his forehead in the dock.
Earlier, the court heard from a hotel receptionist who said she was indecently assaulted by Mr Travis during a Radio 1 Roadshow in Cornwall. She said the DJ asked her to take his suitcase to his room and was embarrassed when he "fiddled" with her blouse in the lift.
In the room Mr Travis gave the then teenager a bear hug and grabbed her bum, the court heard. The receptionist said: "I was in absolute massive shock. I was in a situation I had never been in before. I didn't know how to deal with it."
She said she did not report sex attack. "I was afraid [Mr Travis] was a big star and I would be laughed out of town. I was just a country girl," she said.
Mr Travis, 68, from Buckinghamshire, is being on trial under his real name of David Griffin. He denies 13 counts of indecent assault and one count of sexual assault said to have taken place between 1976 and 2008.
The trial continues on Monday.