Deepcut barracks death: Second inquest to hear 100 witnesses
Private Cheryl James was found with a gunshot wound to her head at the barracks in Camberley, Surrey, in 1995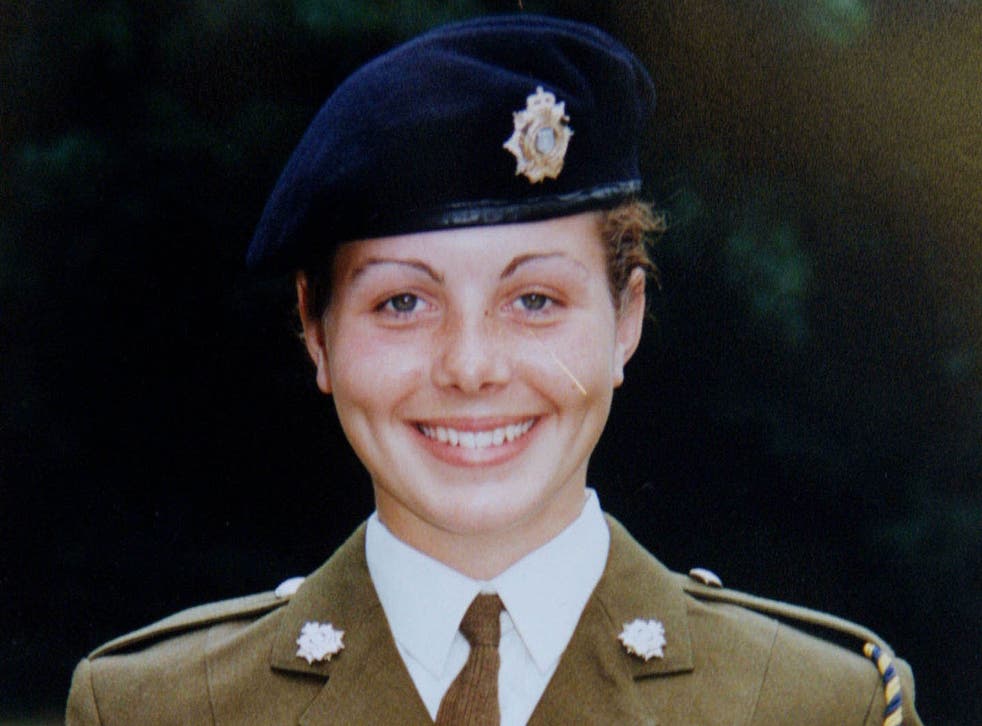 More than 100 witnesses are expected to give evidence at a new inquest starting on 1 February that could lift the lid on an alleged culture of sexual bullying at Deepcut army barracks.
Private Cheryl James, 18, was found with a gunshot wound to her head at the barracks in Camberley, Surrey, in 1995. She was one of four young soldiers found dead with gunshot wounds at Deepcut between 1995 and 2002, amid claims of a culture of abuse.
Her father, Des James, told The Independent that the contrast between the new inquest and the original – which called just seven witnesses – could not be greater. "When you think the first inquest was completed three weeks after Cheryl died and lasted barely an hour, it's incredible to realise today that we have been preparing for this for more than a year, that it may last two months or more and potentially hear evidence from in excess of 100 witnesses," he said.
The first inquest, which recorded an open verdict, failed to call key witnesses or examine medical records. The Royal Military Police, which initially investigated the death, did not do forensic tests on Pte James's clothing, her rifle, or the bullet that killed her.
The former Attorney-General Dominic Grieve, who granted the family's application for a new inquest, said: "There were some unexplained aspects about the death which were concerning… It seemed to me that on the basis of what I'd seen, there were some obvious leads that ought to have been followed up."
It is claimed that bullet fragments retrieved from Pte James's wound were yellow, in contrast to the red bullets used in the rifle she was carrying. Forensic evidence recovered from a second post-mortem done last year will be presented during the inquest. More than 90 files of evidence obtained from Surrey Police by the human rights group Liberty on behalf of the family of Pte James have been provided to the inquest. They contain significant forensic evidence that has not before been properly examined, according to Liberty.
The coroner, Brian Barker QC, has pledged an "effective and thorough" reinvestigation of the death, which will consider whether a third party was involved and what happened on the evening before she died. On 31 January he is expected to rule on whether the scope of the inquest will include evidence from victims who allege sexual coercion at the barracks. In January lawyers for the family of Pte James claimed to have evidence that the recruit could have been raped the night before she died, and The Independent recently revealed that bullying, rape and sexual assaults were allegedly commonplace at Deepcut in the year she was found shot dead. The families of the three other recruits found shot dead at Deepcut are in the process of seeking new inquests.
Nick Harvey, the former Armed Forces minister, said: "If the forthcoming inquest brings to light new evidence that hasn't previously been taken into account then the case for some further inquiry would seem to be strengthened significantly."