Duncan Tomlin: Five police officers investigated over death of man 'restrained during epileptic seizure'
Mr Tomlin's family called for the officers to be removed from duty while the investigation continues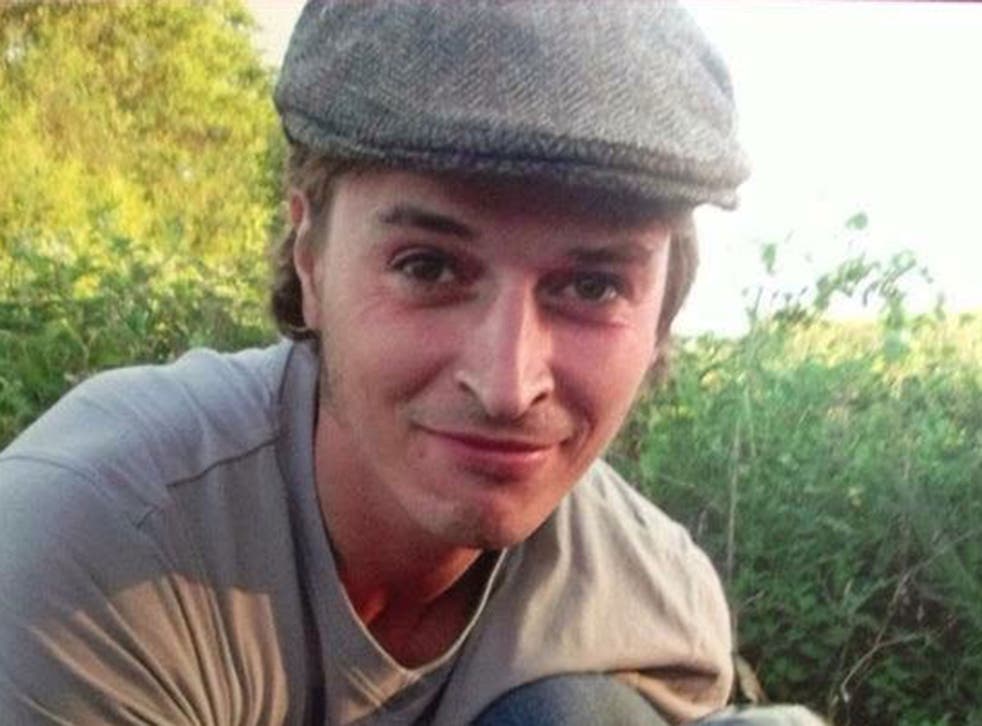 Five police officers could be prosecuted over the death of an epileptic man who was restrained while reportedly suffering a seizure.
Duncan Tomlin died in 2014 after spending two days in a coma following an incident with officers.
His relatives claim he was pepper-sprayed and bundled into a van, causing him to go into a cardiac arrest that officers did not identify until he was unconscious.
Mr Tomlin, 32, had spent the evening with his girlfriend and friends in Haywards Heath on 26 July 2014 when police officers arrived.
His family said neighbours had called the police after mistaking the shouting that was routine for Mr Tomlin's behaviour during a complex partial seizure as a domestic incident.
"He wandered out into the garden as the police arrived and they assumed he was violent," his aunt, who did not wish to be identified, said at the time.
"His girlfriend told the police he was having a seizure, she shouted at them to stop, but they ignored her … three police officers sat on his chest to restrain him, at which point he had a heart attack.
"But they didn't realise and put him in the van."
A spokesperson for the Independent Police Complaints Commission (IPCC) said it had investigated the actions of five police officers who attended the incident – a sergeant and four constables – and referred the case to the Crown Prosecution Service to consider charges.
"The five officers attended an incident in Ryecroft in Haywards Heath following a call from a member of the public," a spokesperson for the IPCC said.
"Two officers approached Mr Tomlin and during the course of their interaction with him, restrained him, and placed him in a police van with three officers, where he became unresponsive.
"Mr Tomlin, formerly of Woodstock, Oxfordshire, was removed from the van on South Road in Haywards Heath just after midnight on 27 July.
"He was not breathing, CPR was performed, and he was subsequently transferred by ambulance to a nearby hospital where he died on 29 July."
As part of its own investigation, the IPCC said it had found a case to answer for gross misconduct against the five officers.
Commissioner Jennifer Izekor said: "My thoughts are with Duncan's family and friends at this time. We have today made a referral to the CPS to consider charges against five officers.
"We will now await a CPS decision on the matter and will in the meantime engage in discussions with Sussex Police about the gross misconduct recommendations."
His father, Paul Tomlin, said the family was hoping for a decision as soon as possible and wants the officers involved removed from duty.
"We call on the Chief Constable of Sussex Police to now suspend all five officers concerned," he added.
"We are aware that there are number of cases where officers have been allowed to continue to serve despite a referral by the IPCC to the CPS to consider criminal charges.
"We believe this sends the wrong message about how seriously the police take these matters, and we hope in Duncan's case that the Chief Constable will recognise the need to ensure the public's confidence by suspending the officers."
A spokesperson for Sussex Police said the officers involved had not been suspended from duty.
"This remains an ongoing IPCC investigation and we are unable to comment on the specifics of the incident in Haywards Heath on July 26, 2014," he added.
"Our thoughts and condolences remain with Mr Tomlin's family and friends. We are working closely with the IPCC in support of their investigation and we await the decision of the Crown Prosecution Service."