EDL leaders Tommy Robinson and Kevin Carroll arrested in London
Pair detained for obstructing police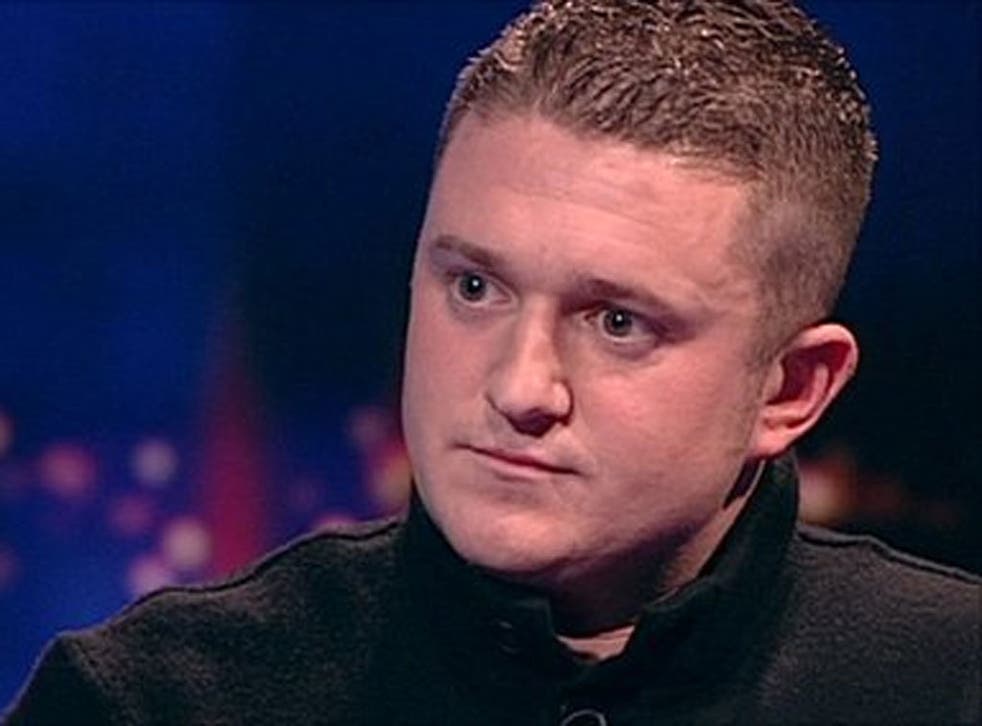 The two leaders of the EDL have been arrested as they tried to visit the scene of last month's Woolwich terror attack.
Tommy Robinson and his co-leader Kevin Carroll were staging what they claimed was a charity walk to Woolwich Barracks via the East London Mosque. During this, they were detained on suspicion of obstructing officers in east London.
The Metropolitan Police had said that anyone trying to march to Woolwich would be arrested and set a route for the walk, from Hyde Park Corner to the Palace of Westminster. In imposing restrictions, the force cited fears that both the march and a planned gathering would "result in serious public disorder and serious disruption to the life of the community."
In a statement posted on the EDL's Twitter feed, the group said: "Tommy Robinson & Kev Caroll arrested for obstructing the police and carted off."
The statement claimed "negotiations" for their release were taking place and that the pair still hoped to walk to Woolwich to lay flowers.
When asked yesterday on Twitter what weather he was expecting for today, Robinson had replied: "ill be in a cell by lunch time so won't matter. Ha ha"
As well as laying flowers in Woolwich, where Drummer Lee Rigby was hacked to death in broad daylight, Mr Robinson and Mr Carroll were walking to raise money for a young girl fighting against neuroblastoma.
Throughout the morning, the pair posted pictures on Twitter at London landmarks such as Buckingham Palace, The Mall and the July 7 Memorial in Hyde Park.
The police force issued two notices under the Public Order Act based on "current community tensions, the current intelligence picture about Saturday and recent marches and protests held by similar groups".
It also said that attempts had been made to liaise with the EDL to facilitate the march and gathering and offered them two alternative routes that avoided Tower Hamlets, home to the East London Mosque.