Edward Heath 'child sex abuse' allegation: Wiltshire Police appeal for possible victims to come forward
The force is appealing for any information that could assist police in their enquiries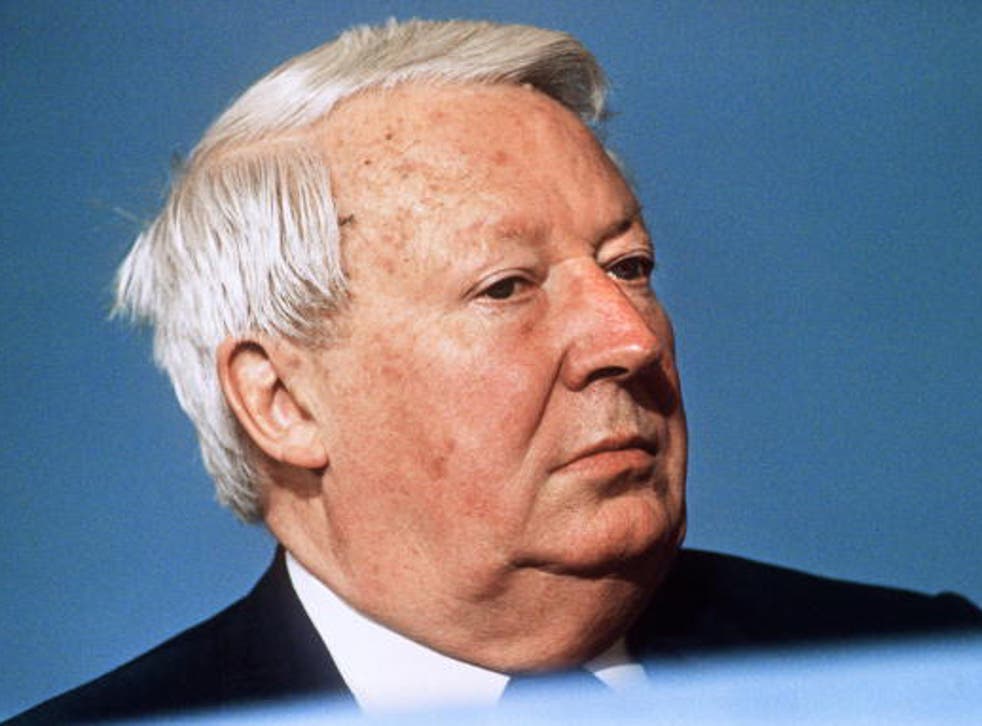 Wiltshire Police is urging any possible witnesses or victims of child sexual abuse relating to Sir Edward Heath to come forward, as investigations into allegations surrounding the former Prime Minister begin.
Police admitted the former Prime Minister, who had a home in Salisbury, Wiltshire, was the subject of a child sex abuse claim on Monday as the police watchdog announced it is investigating Wilshire Police's handling of the claim in the 1990s.
Sir Edward, the Conservative Prime Minister who led the country for four years in the 1970s, is the highest profile figure to be named in allegations of historic child sexual abuse.
It has been alleged that "a criminal prosecution was not pursued, when a person threatened to expose that Sir Edward Heath may have been involved in offences concerning children," the Independent Police Complaints Commission (IPCC) stated.
The allegation was made by a retired senior policeman, the watchdog said.
In addition to the IPCC's investigation into the handling of the claim, it will examine whether Wiltshire Police subsequently took any steps to investigate the claims.
As the police watchdog announced it was investigating whether accusations about him were ignored by detectives, a Labour MP said he had been passed claims about Sir Edward's alleged activities three years ago.
Tom Watson, who used parliamentary privilege to raise claims of a paedophile ring linked to Downing Street, said: "I received information in 2012 concerning allegations of child abuse carried out by Edward Heath and a separate claim concerning Heath was made to me subsequently.
"I passed them both to the police, who have confirmed to me that at least one of those allegations is being investigated and taken seriously."
Wiltshire Police is appealing for people to come forward with any relevant information that could assist in the current enquiries, in addition for any possible witnesses or victims to speak to the police.
Edward Heath - Life in pictures

Show all 15
"We take all reports of child abuse, either current or that occurred in the past very seriously. Victims will receive support throughout any investigation and associated judicial process.
"If there is evidence of offences having been committed we will ensure that , if possible, those responsible are held to account through a thorough and detailed investigation. This includes any other parties who are identified as having been involved in child sex abuse."
Wiltshire Police stressed that it is working with the NSPCC to ensure that any victims are appropriately supported and urged people not to suffer in silence.
After becoming the Conservative Party leader in 1965, Sir Edward faced rumours about his private life, which were fuelled by his bachelor status.
In 2007 Brian Coleman, a senior Tory on the London Assembly, claimed it was common knowledge in party circles that Sir Edward had been warned by police in the 1950s over his "cottaging activities", although no corroborating evidence was produced to support the allegation.
One biographer, John Campbell, said he uncovered no evidence that he was gay "except for the faintest unsubstantiated rumour of an incident at the beginning of the war". Another Philip Ziegler, described him as "pretty well sexless".
The latest claims will also be thrown into question by the fact the former Prime Minister had round-the-clock police protection until his death, making it difficult for him to have become involved in illegal activity.
Sir Edward Heath Charitable Foundation, which runs his former home in Salisbury, said: "We welcome the investigation by Wiltshire Police, which we wholeheartedly believe will clear Sir Edward's name and we will cooperate fully with the police in their inquiries."
Peter Wanless, the chief executive of the NSPCC, said: "It is important that people who believe they have been victims of abuse have the confidence to speak out knowing that their voices will be listened to.
"Whether abuse happened in the past, or is occurring today, whether those being accused are authority figures or not, allegations of crimes against children must be investigated thoroughly.