Elite music school Chetham's loses pupils in backlash at allegations of historic sexual abuse
Parents demand head of Chetham's stands down as police investigate complaints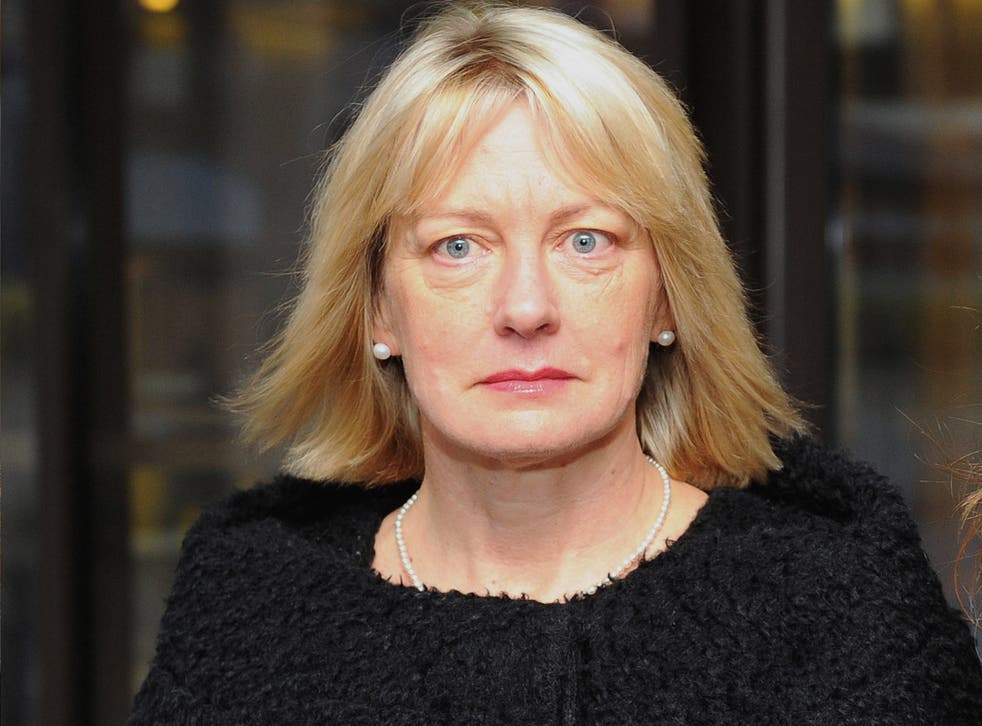 This article is the subject of a complaint. Please see a statement beneath the article.
Parents have begun withdrawing their children from an elite music school and demanded the head teacher and chair of governors resign over claims they mishandled allegations from more than 10 years ago about pupils being sexually assaulted, as police continue a major investigation into abuse at the institution.
The principal of Chetham's School of Music, Claire Moreland, and Professor Edward Gregson, then principal at nearby Royal Northern College of Music (RNCM), were both sent letters in 2002 detailing a number of abuse allegations. The schools have close ties and share teachers.
Both the Manchester-based music schools are now at the centre of Operation Kiso, Greater Manchester Police's investigation into allegations of historic sexual abuse.
In letters obtained by The Independent, a former Chetham's pupil wrote to Mrs Moreland and said her "cries for help were met with disbelief".
Mrs Moreland, who was not head teacher at the time the assaults were said to have occurred, replied in 2002. She said: "Legislation over the last two decades and an increasing awareness of issues surrounding teachers and students means that all schools these days are well-equipped to deal with any allegations."
In 2002, Professor Gregson replied to another complainant, saying: "I do believe there is a more balanced view which, whilst not condoning [the teacher's] past, does treat it in a more forgiving manner."
In a reply to another woman, Mrs Moreland said in 2002: "We have excellent pastoral care systems at Chetham's and naturally do our utmost to ensure that all the children in our care are extremely wel looked after at all times."
Operation Kiso is currently looking at sex abuse allegations dating to as recently as 2006, however.
The investigation began after Michael Brewer, the former director of music at Chetham's, was jailed for six years last March for indecently assaulting a pupil. His victim, Frances Andrade, killed herself after giving evidence against him at his trial, having been accused of lying during cross-examination.
Mrs Andrade had written to Professor Gregson in 2002 regarding sexual abuse claims. Professor Gregson accused her of writing an "emotive letter" that was "potentially libellous". Mrs Moreland has insisted the sexual abuse allegations are "historic" and that child protection policies at Chetham's have changed.
Parents have condemned Mrs Moreland for initially informing them by email, prior to Brewer's sentencing, that Operation Kiso "relates to a period of 20 to 40 years ago".
Parents of pupils still at Chetham's and those who have taken their children out of the school spoke on condition of anonymity.
A parent of one of the pupils told The Independent "at least half a dozen pupils have gone". The source said: "Many more would like to leave but the financial penalties are huge."
Another said: "Claire Moreland's handling of the sexual abuse investigation has been the last straw for many parents, some of whom have now moved their kids to another school. She has always referred to the abuse as 'historic' but for the victims it is never historic. I think she should go along with the board of governors."
One mother said: "There are some amazing staff at Chetham's. But why is someone like Edward Gregson still on the board?"
Another parent, using the pseudonym "John Millner", said: "It is hard to be a dissenting parent at Chet's. We have to balance the communication of our desire to see the changes required for Chet's to flourish with the likely impact the expression of our views will have on our children. The continued presence on the governing body of Edward Gregson is deeply offensive, not least to the memory of Frances Andrade. He needs to go."
A spokesman for Greater Manchester Police said: "As part of [Operaton Kiso] we have reviewed our historical records and there is no record of the force receiving letters at that time or there being any formal allegation made. We have now recovered a number of letters and as they are forming part of our current investigation it would not be appropriate to comment further."
Four teachers have been arrested and are on police bail. They either taught at Chetham's, the RNCM or privately.
A spokeswoman for Chetham's said: "Claire Moreland informed RNCM immediately and passed the letters on to be a part of that investigation. All allegations have been dealt with in full consultation with the appropriate agencies. We are bound by an obligation of confidentiality in respect of such allegations. Claire Moreland has ensured the school assists Operation Kiso in any way it can."
The spokeswoman said she passed on questions regarding Professor Gregson to him but he did not respond. A spokeswoman for RNCM said she could not comment as the investigation is ongoing.
Chetham's School of Music
We have received a complaint from Chetham's School in relation to this article. The School has informed us that its September 2013 intake was at its highest ever level, and it has not received any call from parents for the head to resign. It also states that whilst the parents to whom we spoke may have indicated to us that pupils were being withdrawn for the reasons alleged, the school is aware of no child having been withdrawn for such reasons and no significant numbers of pupils have been withdrawn for any other reasons either. We did not put this point to the school when we contacted them so they were not able to respond to it before the article was published. We are happy to make the school's position clear.