Enfield shooting: Gun suspect shot dead by police after armed officers storm block of flats
Fatal shooting is third since killing of Mark Duggan sparked wave of riots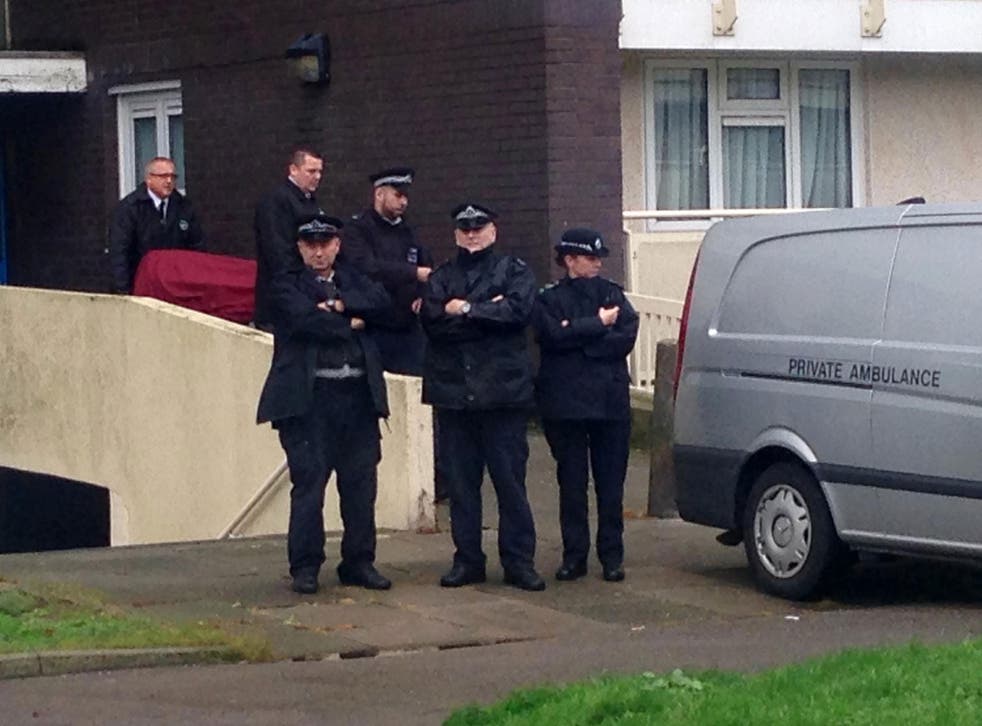 The Independent Police Complaints Commission (IPCC) has launched an investigation after a man was shot dead by officers in North London.
The 43-year-old man died when firearms officers stormed a block of flats in Enfield and opened fire. It is the third fatal shooting by police officers since the killing of Mark Duggan four years ago – an incident which sparked the London riots.
Metropolitan Police officers were called to Picardy House in Cedar Road at 11.50pm on Sunday night amid reports that a white man was "in possession of a gun" and threatening to kill someone.
Witnesses described seeing around 20 officers swarm into the 11-storey block before shots rang out.
The man was pronounced dead at the scene. A "non-police firearm" was also recovered, the Met stated in a press release. Neighbours said local rumours suggested the weapon may have been a shotgun, although it was not clear whether the dead man was holding a firearm when he was shot.
Since Mark Duggan was fatally shot on 4 August, 2011, two other people had been killed until the weekend, according to the IPCC. Anthony Grainger died on 3 March, 2012, after being shot in Cheshire; Dean Joseph was killed by police in 2014 in London.
Police had initially been called to Barnet in North London at 9.35pm after reports that a man there had a gun and was "making threats to kill". But before they arrived, the suspect had left for Enfield.
One local resident noted that rumours are circulating that the man could have been carrying a shotgun at the time.
"I was looking over our balcony and I saw coppers swarming the building," said Dowan Mustafa, 20, who lives on the seventh floor with his mother.
"They were armed – around 20 of them. The coppers came in and after I heard the shots. I heard two gunshots, proper loud gunshots, which woke everyone up.
"They are saying it was a shotgun but we are not too sure. Everyone has been evacuated from the sixth floor."
Otherlocal residents mentioned that there could have been as many as four shots fired before the ambulance arrived.
Richard Nyarko, 48, who lives with his housemate on the eighth floor, said he saw officers with "guns drawn".
Mr Nyarko said: "I heard a noise – three or four shots, definitely three or four.
"After about 20 minutes I came out on to my balcony and saw armed police outside the front entrance. They had their guns drawn and were all over the place.
"Within five minutes I heard one of them say 'We have located him" and I saw paramedics and the police rush to where he was."
College lecturer Bob Mallick, 62, lives with his family a floor below the shooting on the fifth level.
He said: "We were just having a cup of tea and coffee and we heard these loud bangs - 'bang, bang, bang' – and then there was a shot after that.
"The first thought was firecrackers because we are getting close to November and kids are buying firecrackers already."
A police spokesman said that no arrests had been made and nobody else was injured. A post-mortem examination will take place on Tuesday.
Scotland Yard's Directorate of Professional Standards also attended the scene, and the incident was referred to the IPCC for investigation as a matter of routine, a Met spokesman said.
The IPCC is now investigating, as is routine in such cases, and commissioner Cindy Butts said: "Fatal police shootings are rare but require thorough independent scrutiny when they do occur.
"Our investigators are gathering all of the evidence to understand the full circumstances of what happened."