Exclusive: Child abuse victims to sue Government
Man planning to sue over lack of victim support says reliving 'horrific' experience ruined his life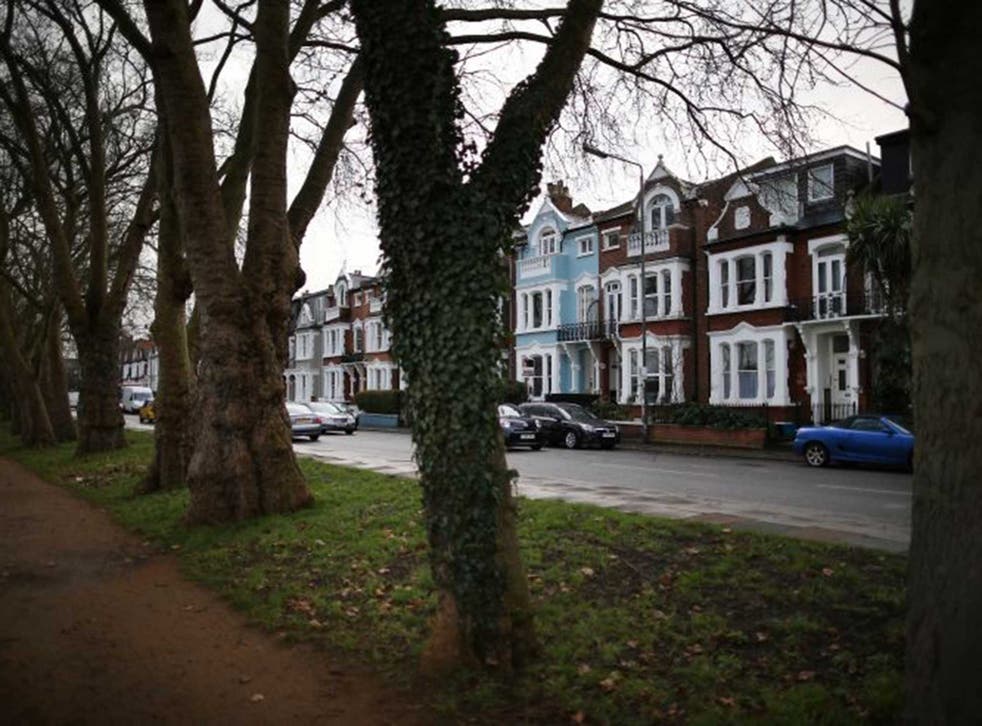 An alleged victim of historical child abuse has instructed lawyers over his intention to take legal action, claiming the Government is in breach of its obligations to victims of abuse. The victim, who has asked not to be named for legal reasons, believes the government has not lived up to Article 8 of the European Convention on Human Rights, which guarantees respect for home life. Had it done so, it is claimed, many more victims would have come forward to assist the police. The victim is an alleged survivor of child abuse at Grafton Close, a care home run by Richmond Borough Council in south-west London.
The victim's solicitor, Alison Miller of Leigh Day, said last night: "He feels he has been badly let down by the criminal justice system, and there is insufficient care and counselling for people who have been through these traumatic experiences. We are at early stage and are examining the provisions of the law."
The victim told The Independent on Sunday: "I intend to sue the Government for breach of its human rights obligations, and I know of at least one other victim doing the same. The impact of the police enquiries three decades later was horrific. It instantly took me to my emotional state at the time of the abuse.
"I had built a safe world, and instantly all safety was gone, replaced by fear, anxiety and depression. Despite the best efforts of the police officers, there is nowhere to get any help – and it is no one's job to provide it – and there certainly isn't any money to make it happen.
"Well over a year later, help is no nearer, my world is horrific. The legal issues continue, and my life will never be the same. I am lucky enough to be single – if I had a family, or kids, I would never be able to testify – the pain is just so great and it reaches everyone around you.
"I just hope I get some meaningful help so that I might be able to enjoy the last part of my life. People choose not to come forward because of the impact. I had no choice – my safe world was ruined by that knock on the door! I'm sure dozens of people, hundreds, even, would come forward if they felt there was more trauma counselling available.
"If the politicians really want to get to the bottom of this, it's a ludicrous false economy not to spend the money on counselling. The only people it serves are the guilty."
This appears to endorse a warning from Dr Noreen Tehrani, a psychologist who advises those investigating child abuse, who is to write to the Home Secretary to point out that many of the police are "inundated with work" and are "beginning to collapse". "There aren't enough officers in these specialist teams and they are overwhelmed," she said.
The investigations have centred on claims of an establishment cover-up surrounding Elm Guest House, in south-west London, purportedly the venue for the abuse of boys from local care homes in the 1970s and 1980s. However, despite lurid allegations involving high-profile public figures, no charges relating to the guest house have been brought since the case was reopened last year.
The IoS has learnt that police handling allegations of abuse at Elm Guest House are investigating claims of impropriety by one or more of those involved in the original inquiry over 30 years ago. The latest development is believed to centre on a police raid in June 1982. The raid, which took place while two officers were at the guest house posing as guests, resulted in the manager Carole Kasir and another man being accused of "keeping a disorderly house". The police's Professional Standards Directorate is now examining potential criminal offences by undercover officers at the time. In April, a former masseur, Lee Towsey, then 16 (under the homosexual age of consent at the time), alleged he had sex with two undercover officers at the house.
Campaigners have continued to express concern about the government's investigation into child abuse, announced last week. Yesterday it emerged that Baroness Butler-Sloss, who is leading it, kept allegations about a bishop out of a report on child abuse because she "cared about the church". Campaigners also want Jersey, a Crown dependency, to be part of the investigation. The Channel Island has been the subject of many allegations over children in care at the Haut de la Garenne home, and in 2008 it emerged that at least five children were illegally placed in care in Jersey by Birmingham social services. "Given that children were trafficked from the Midlands to Jersey for sex abuse, you would think it was a bit odd to omit Jersey from the inquiry," Liberal Democrat MP John Hemming said yesterday.
Dr Liz Davies, a campaigner on child abuse, agreed. "Nicholas Rabet, former deputy superintendent of Islington's home at Grosvenor Avenue, was charged in Thailand in 2006 with abusing 30 local boys, and we know that he had links with Jersey," she said. "I have seen evidence from a child who was sent to Jersey in the summer holidays from the Grosvenor Avenue home. I have also spoken to survivors from Jersey who went to an Islington children's home for a holiday. In Jersey they were abused on yachts, in the big mansions there and in the opera house. The opera house is where British celebrities came. They mentioned Jimmy Savile and Wilfrid Brambell. It would be absurd not to include Jersey."