Exclusive: Police secretly handed the FBI evidence on Babar Ahmad while claiming their own case against him was collapsing due to lack of evidence
Critics claim papers prove Britain didn't do enough to try suspect in UK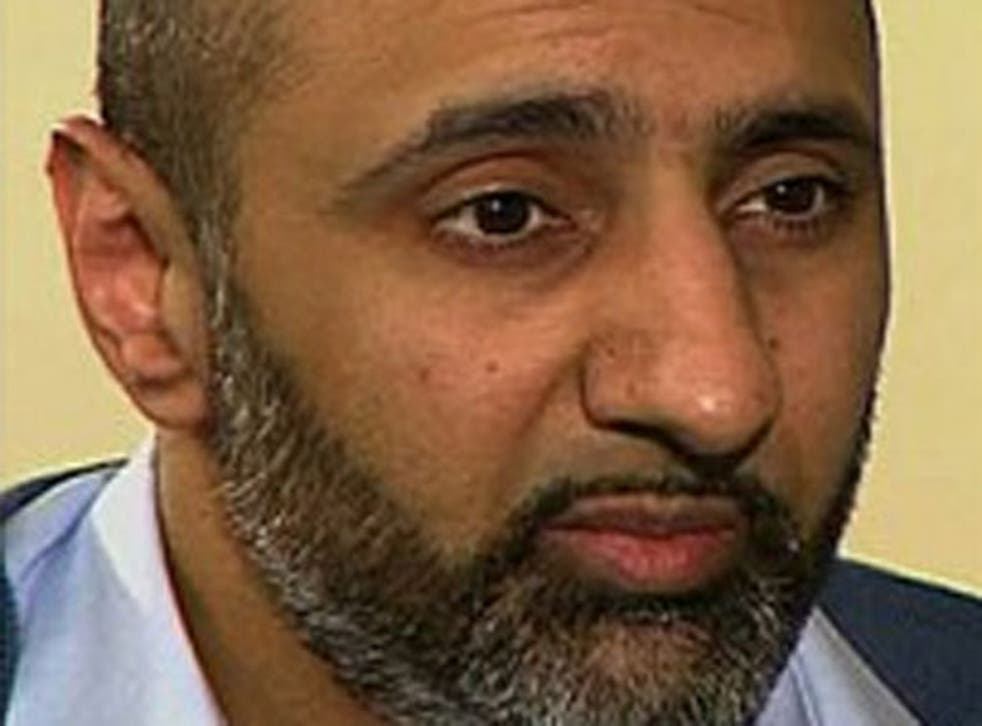 Metropolitan Police detectives agreed to nine separate requests from FBI agents to provide information on Babar Ahmad at a time when the case against the long-imprisoned terror suspect was collapsing because of a lack of evidence, The Independent can reveal.
Court documents unearthed in the United States reveal how senior detectives involved in the initial investigation of Mr Ahmad regularly carried out searches and enquiries on behalf of the FBI and even sent American agents two encrypted floppy disks that were found at the south Londoner's home.
The data set, including the disks, forms part of a dossier of evidence that was sent across the Atlantic but was never seen by the Crown Prosecution Service which dropped the initial charges against Ahmad paving the way for is long battle against extradition to the United States.
Critics of Ahmad's extradition say not enough was done to make sure that the 58-year-old was tried in a British court and that his prosecution has been effectively outsourced to the United States.
Both the Metropolitan Police and the Government have refused to be drawn on the exact nature of the cooperation between British and American detectives following Ahmad's arrest in December 2003.
But documents filed in a Connecticut court reveal how multiple requests were made by an FBI agent under mutual legal assistance laws which allow foreign governments to ask British police to conduct investigations on their behalf.
The papers come from a trial four years ago in the city of New Haven in which Hassan Abu-Jihaad, a US navy sailor, was convicted of espionage charges. Abu-Jihaad, a convert to Islam, was found guilty of leaking classified ship movements to Azzam Publications – a series of pro-jihadi websites that American prosecutors allege was run by Babar Ahmad and another British man facing imminent extradition Syed Talha Ahsan. The alleged offences took place from late 2000 to late 2001.
At the trial Detective Sergeant Ian Vickers and Detective Sergeant Ian Elgeti, two Met Police officers involved in the original British investigation into Babar Ahmad, gave evidence. During his testimony DS Vickers stated that he was first alerted to the FBI's interest in Ahmad in late December 2003, a few weeks after his arrest on 2 December. His first point of contact was special agent Craig Bowling, who spoke to him via teleconference and later made a trip to the UK around February 2004.
Asked to describe how the mutual legal assistance treaty system worked he explained that the United States needed to contact to Home Office and request help. "As a result of that," he added, "If everything is correct and it's being applied and asked for in the correct manner, then a letter of request goes through to a case officer, normally a detective, to make inquiries, seize exhibits on behalf of the United States."
Asked how many times such requests were made he replied: "I think there were a total of nine". He added: "I coordinated that and organized that myself."
In the same testimony DS Vickers also confirmed that he personally oversaw the transfer of multiple exhibits to the United States including the floppy disks found on Babar Ahmad's desk.
The decision by the Met Police to send evidence to detectives in the States has been both controversial and shrouded in secrecy. The Attorney General has refused to "confirm or deny" whether dossiers were passed abroad whilst the Metropolitan Police have declined to comment while Mr Ahmad is continuing to fight his extradition to the United States in the UK courts. Neither the Met Police nor the CPS were willing to comment on the new details uncovered in the American court documents when contacted by The Independent.
Mr Ahmad's legal team had long argued that the CPS should have seen all the evidence against their client before deciding to drop the case. That decision not to press charges against Mr Ahmad was further complicated by the fact that he was viciously beaten by his arresting officers – an incident which the Metropolitan Police later admitted during civil proceedings.
It was only in November 2011 that the CPS admitted to Mr Ahmad's legal team that they were never shown the entirely of all the evidence seized in the raid on their client's house. After sending a team to the United States, Mr Ahmad's lawyers forwarded a new dossier of evidence to the CPS in the spring of this year in the hopes that they might initiate a new prosecution that would keep him in Britain. At the same time a businessman from Newcastle who campaigns against Britain's extradition laws tried to launch his own private prosecution of Mr Ahmad and Mr Ahsan. However the Director of Public Prosecutions has rejected both attempts citing a lack of evidence as the reason for his decision.
Green MP Caroline Lucas, who has campaigned for Babar Ahmad, called on the CPS and Met Police to provide a full account of the cooperation between American and British law enforcement following his arrest.
"Last year I exposed the fact that the CPS hadn't even seen, let alone investigated properly, evidence against Babar Ahmad," she said. "Now we have this extraordinary confirmation that, at a time when the CPS was arguing he couldn't face trial in the UK because of an "absence of evidence", British police were in thrall to the FBI and handing over that very evidence without even looking at it themselves. We urgently need to know who directed and authorised this scandalous circumvention of the CPS - and I reiterate my call for a full public inquiry into what has occurred."
Register for free to continue reading
Registration is a free and easy way to support our truly independent journalism
By registering, you will also enjoy limited access to Premium articles, exclusive newsletters, commenting, and virtual events with our leading journalists
Already have an account? sign in
Register for free to continue reading
Registration is a free and easy way to support our truly independent journalism
By registering, you will also enjoy limited access to Premium articles, exclusive newsletters, commenting, and virtual events with our leading journalists
Already have an account? sign in