Exclusive: Rise in cases of harassment - but prosecutions fall
Domestic abuse victims being let down by authorities, say campaigners, as more than 50,000 incidents are recorded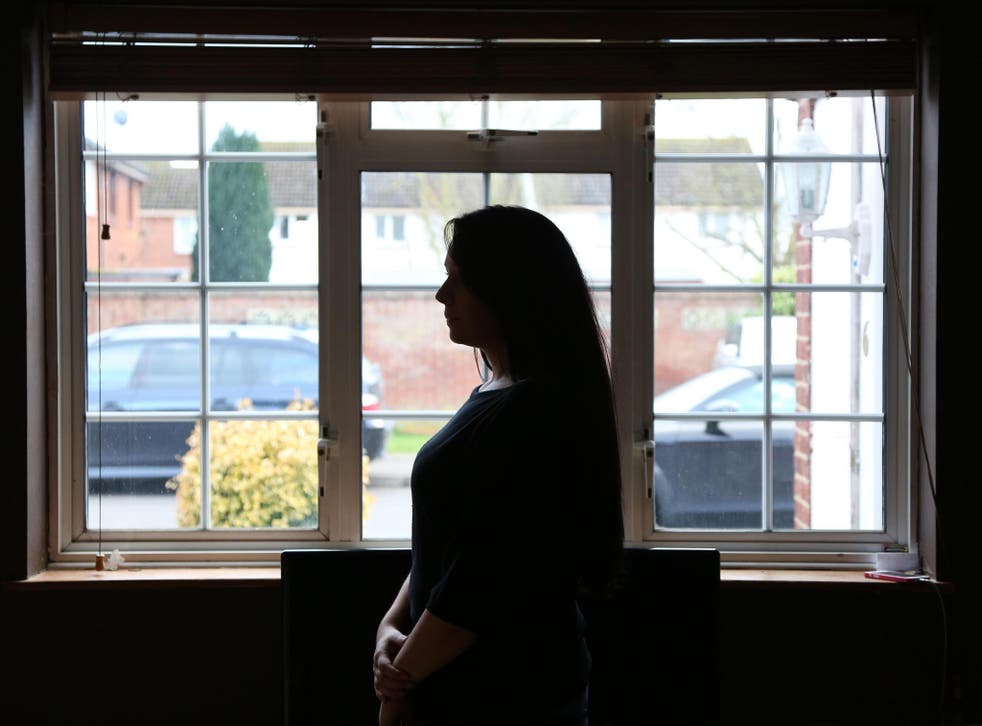 Soaring numbers of harassment cases are never making it to court, The Independent has learnt. The rise is resulting in victims of domestic abuse being systematically let down by police and the Crown Prosecution Service, campaigners have said.
Prosecutions for harassment fell by 9 per cent over the last financial year, despite the number of cases recorded by the police increasing by 13 per cent in the same period. The police recorded more than 54,500 cases of harassment in the financial year to 2013.
The majority of harassment cases are linked to domestic abuse. Of the 8,600 cases prosecuted for the crime in 2012/13, almost 60 per cent were linked to domestic violence.
The statistics were published after a parliamentary question to the Attorney General, Dominic Grieve, from Shadow Attorney General, Emily Thornberry MP.
Ms Thornberry said: "Harassment is an offence whose victims are typically women who are either trapped in an abusive relationships or trying to break free from them. It is disgraceful that ministers have allowed these prosecutions to fall off the table.
"What is really disturbing is that the pattern we are seeing here of falling prosecutions, despite rising complaints, is repeated across all forms of violence against women and girls, from domestic violence and rape to kerb-crawling.
"Despite that, there has been no political leadership on this from ministers, who are showing themselves to be deaf to the needs of women. They like to talk about being tough on crime and being on the side of vulnerable victims, but the figures tell a very different story."
Prosecutions for harassment fell even more dramatically when examined over a two-year period, going down by 17 per cent.
Polly Neate, chief executive of Women's Aid, said: "These figures show how seriously the police and CPS are failing women who experience harassment. It is unacceptable that such high numbers of reports of harassment are not reaching prosecution when two women are killed every week by partners or ex-partners."
She added: "It has been clearly shown that repeated harassment is a predictor of serious, and even fatal violence, which is why both the police and the CPS have guidance designed to ensure that reported harassment can be dealt with effectively.
"This guidance is clearly not being effectively implemented on the ground, and it won't be until specialist-led training in domestic violence is given to all police officers and CPS staff."
A CPS spokeswoman said: "New legislation on stalking was introduced in November 2012. The reduction in prosecutions for harassment offences is likely to be due to a rise in prosecutions for the new stalking offences."
However, there were only 475 prosecutions for stalking last year, which accounts for around half of the 834 fewer prosecutions for harassment. It also does not explain the more dramatic decline in prosecutions over two years, since there were fewer than 100 prosecutions for stalking in 2012.
A CPS spokeswoman added: "Although there was a fall in specific harassment prosecutions flagged as domestic violence, there was a 16 per cent rise in prosecutions for breaches of restraining orders.
"This could possibly reflect re-offending by the same perpetrators, who are now being prosecuted for breaches of their restraining orders as opposed to further harassment offences, which would require two incidents to constitute a course of conduct.
"A breach of a restraining order would require a single incident, regardless of the type and nature of offence and carries a higher sentence of a maximum of five years."
Crime Prevention Minister, Norman Baker, said: "The Coalition Government has made significant progress in tackling abuse in all its forms"
"Last year, we extended the definition of domestic violence to include controlling and coercive behaviour, introduced two new stalking offences and in December launched the 'This is Abuse' campaign to highlight that it's not just physical violence that makes a relationship abusive.
"We have also announced the roll out of Clare's Law, domestic violence protection orders and ring-fenced nearly £40 million of funding for specialist local support services and national helplines to support people in abusive situations.
"Furthermore, we have commissioned Her Majesty's Inspectorate of Constabulary (HMIC) to conduct a review into how forces deal with domestic violence and are working with the Crown Prosecution Service to ensure the law is enforced."