Five arrested as missing 13-year-old Erika Kacicova is found 'safe and well' in Bradford
Five people under arrest after week-long disappearance of chid
Tuesday 13 August 2013 09:01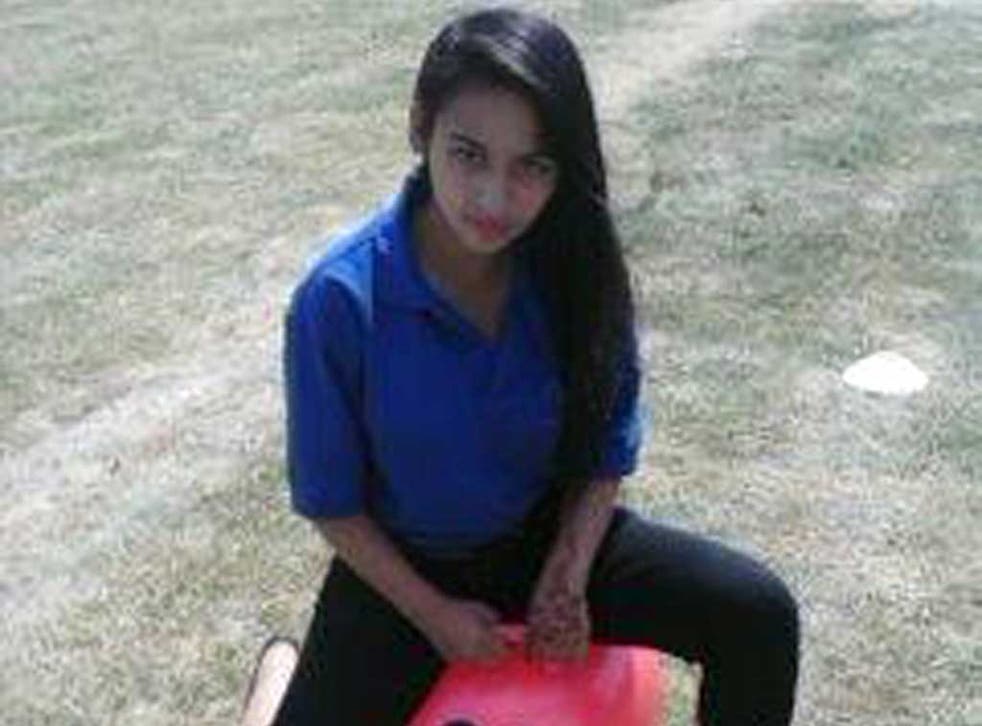 Five people were under arrest on suspicion of child abduction last night as a missing schoolgirl was found alive and well.
Erika Kacicova, 13, was found this evening on her own in the centre of Bradford a week after going missing from her home in Sheffield.
Police described her as "safe and well" and are now trying to uncover her movements over the last week. Her family have been informed.
Detective Inspector Helen Tate, who led the hunt, said four men and a woman are now being held in connection with the girl's disappearance. A 22-year-old man from Bradford has already been released on bail.
She said after the schoolgirl was found: "It's fantastic news that we now have Erika safe and well and a successful conclusion to the search for Erika.
"Our primary aim now is to concentrate on Erika's wellbeing and begin to piece together her movements since she left home last Monday.
"We are working with local authority and partner agencies for the appropriate support for Erika and to assist with the investigation.
"I have personally been overwhelmed by the way the public and the media have responded to our appeals and I am extremely grateful for their help and support throughout this investigation."
South Yorkshire Police had carried out extensive inquiries throughout the day, speaking to people they believed could have been in contact with Erika over the last few days.
Some hours before Erika was found, police had appealed for her to "get in touch with us" and had expressed confidence that they were close to ending their search. "The information we have is starting to knit together and I feel we are closing in," said Det Insp Tate.
Until she was found at 6.40pm in Centenary Square, Bradford, the teenager was last known to have been seen leaving her home in Darnall, Sheffield, at 4pm on Monday, 5 August. She had gone missing once before, Det Insp Tate said, but not for such a long time and detectives said it was out of character for her to be away from home for so long.
Her parents as well as her younger brother and sister were described as being left distraught by her disappearance. The schoolgirl is of Slovakian descent.
Kelly Mills, a support worker from Erika's school, Parkwood Academy, described her as a "bubbly and energetic" youngster and a "joy".
Few details about the suspects under arrest were released except that one of the men is aged 41 and another is 37.
Earlier in the day Erika's mother, Janna, 30, suffered slight injuries when she was involved in a car accident in Rotherham.
Her father, Stefan, 40, an unemployed former parking attendant, had issued an emotional plea for anyone who could help to bring Erika back to her family.
"My wife has been in a car accident today. I hope Erika sees this and comes home to her mother and makes everything better," he said. "The past seven days have been crazy. I have been crying every single day. The whole family are tired and the pressure is getting to us.
"We have been further hit with the car accident earlier. Our luck is not good. All I want is for someone to find Erika and bring her home to me."