Former Assistant Sharrine Scholtz says Charles Saatchi's staff were scared to go against him
'Essentially, I am committing career suicide by standing up against Mr Saatchi,' Ms Scholtz says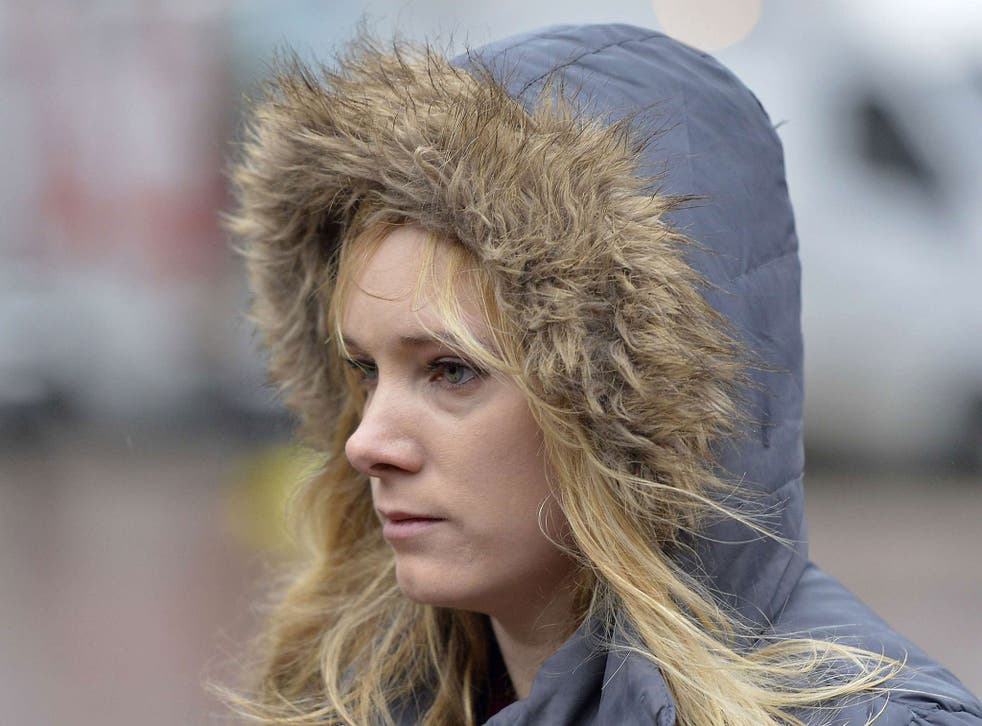 An accounts assistant has told a jury she was "committing career suicide" in speaking out against Charles Saatchi.
Sharrine Scholtz said on Monday most employees of the multi-millionaire art collector were "too scared" to stand up to him.
She denied coming to Isleworth Crown Court to "assist" the two personal assistants accused of defrauding Mr Saatchi and his then wife, Nigella Lawson, of £685,000.
Her testimony was on another dramatic day in which a jury also heard that Mr Saatchi deliberately blocked Ms Lawson's career ambitions of breaking into the United States.
South African-born Ms Scholtz wiped away tears as she told the jury how she had worked up to 19 hours a day for Mr Saatchi's Conarco firm before being "forced out" after being accused of stealing from petty cash and taking unauthorised taxis.
"I felt perhaps I would be standing here instead of Lisa and Francesca [Grillo, the defendants]," she said.
Challenged by prosecutor Jane Carpenter as to why she had decided to give evidence for the Grillo sisters, Ms Scholtz replied: "I have everything to lose from standing up here and nothing to gain by assisting them. I am speaking the truth.
"I believe that most people would be too scared. There are various employees who are working long hours too who are too scared to talk about it. Essentially, I am committing career suicide by standing up against Mr Saatchi."
Ms Scholtz said she had worked as an accounts assistant from the end of 2004 until June 2009 in an office in Mr Saatchi's home in Eaton Square, Belgravia. She had had no experience of accountancy but was trained to scrutinise transactions by the personal assistants on company credit cards. She told the court there had been no differentiation between personal expenditure and business expenses and that everything had been authorised.
The Grillo sisters are accused of using company credit cards to splash out on holidays and designer clothing. They say that the TV chef had authorised everything they had spent in the hope that they would keep her "guilty hidden secret" of drug abuse from her then husband.
Francesca Grillo told the jury that Ms Lawson had dreamed of being as big in the US as she was in Britain, but that she had to reject a number of offers because her then husband "didn't like her being away for too long". Ms Grillo also said that her typical day began at 6am and that the kitchen had to be "quite spotless" by the time Mr Saatchi came down to breakfast.
Francesca Grillo told the court that she always considered Ms Lawson to be "very open and very caring" towards her and was forever giving her presents and little gifts.
Francesca,35, and Lisa, 41, Grillo, both of Bayswater, London, have pleaded not guilty to fraud by abuse of position between 2008 and 2012.
The case continues.