Former bodyguard and confidant to the ex-wife of the Sultan of Brunei accused in court of stealing diamonds worth £11.6m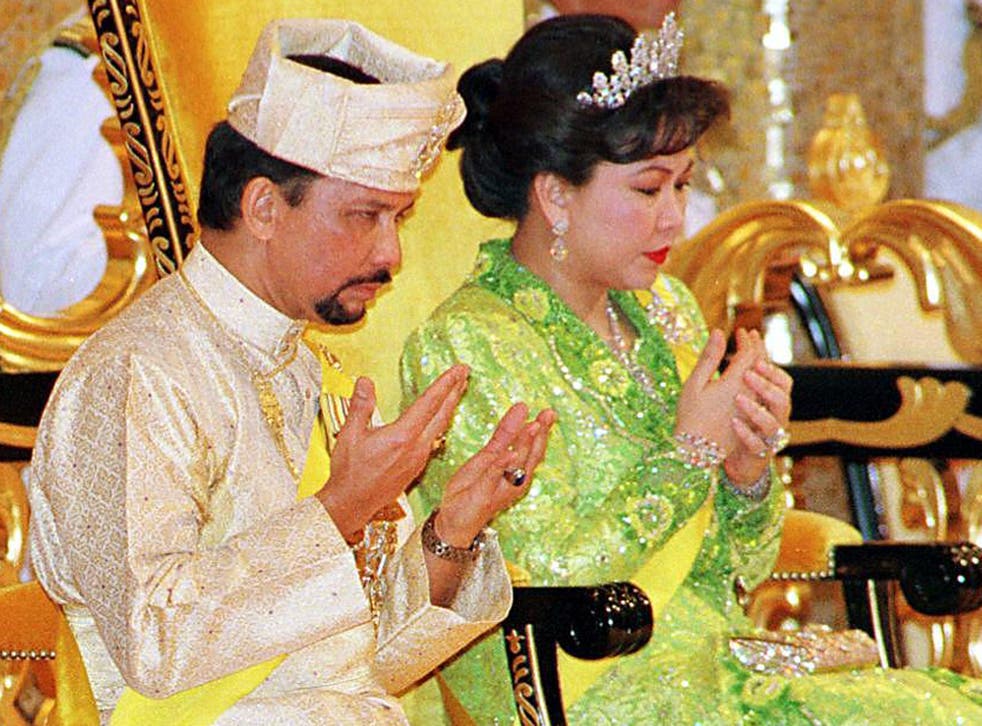 A former international badminton player who became a bodyguard and close friend to the ex-wife of the Sultan of Brunei abused her position to steal diamonds worth £11.6m from her "extremely wealthy" employer, a court heard yesterday.
Fatimah Lim, 35, a Singaporean national who travelled the globe with Mariam Aziz as her personal assistant and confidant, allegedly had replicas costing £300 made of two large diamonds and placed them in the safe in her employer's Kensington home before proceeding to sell the real stones via a London jeweller.
A jury at Isleworth Crown Court in west London heard that Miss Lim, who won a silver medal at the 2002 Commonwealth Games in Manchester, had run up debts while gambling in central London casinos with Mrs Aziz, who was married to the Sultan for 22 years before their 2003 divorce. The former air hostess, who remains on good terms with the Sultan, worth an estimated £12bn, was described by prosecutors as "extremely wealthy" in her own right.
Between May 2008 and December 2009, Miss Lim is claimed to have stolen three items of jewellery from Mrs Aziz - a bracelet containing eight diamonds worth £3.35m, a flawless 12-carat blue diamond ring worth £7.7m and a yellow diamond worth £600,000. Miss Lim denies three charges of theft.
Gareth Patterson, prosecuting, said: "It is a simple story. It is a simple, uncomplicated case of theft… In the course of her employment, [Miss Lim] would spend considerable time with Mrs Aziz at her addresses in Brunei, Singapore and London.
"Mrs Aziz came to consider the defendant as one of her most trusted employees and essentially as a friend."
During their visits to London, the Sultan's ex-wife was a regular visitor to two exclusive Mayfair casinos - the Clermont Club and Les Ambassadeurs - and allowed Miss Lim to become a signatory to her accounts.
In turn, the badminton player, who started working for Mrs Aziz in 2003 as her badminton coach before becoming a full-time employee, opened her own accounts and occasionally allowed her boss to gamble to use her credit facility when she had reached her own limit, receiving reimbursement afterwards.
The court heard that the bracelet, bought by Mrs Aziz, 57, from high-end London jewellers Graff, went missing after she wore it to a dinner at Les Ambassadeurs casino in Mayfair in 2008.
Mr Patterson said the bracelet had been given to Miss Lim for safekeeping during the function because it kept catching in her employer's dress. When Mrs Aziz later looked for the jewellery, Miss Lim denied having ever received it.
The court heard that documentation to be shown to the jury would show that the diamonds in the bracelet were sold by Miss Lim to buyers in New York and Switzerland via a jeweller in London's Hatton Garden after they were provided with false assurances that they were gifts given to her mother by Mrs Aziz.
Miss Lim is alleged to have then conducted a larger theft by winning the confidence of Afifa Abdullah, an adopted daughter of the Sultan and his ex-wife, and duping her into briefly lending her the diamond rings belonging to her mother for a property deal.
Jurors were told that Miss Lim used this opportunity to commission the cheap crystal replicas which were replaced in Mrs Aziz's safe and the real diamonds sold to a Swiss dealer.
When the fakes were eventually discovered and Miss Lim was confronted, she sent a text to a nephew of Mrs Aziz saying: "I truly regret what I have done. I really do. Please tell [Mrs Aziz] to give me a chance to repent. I can't be behind bars. I am the breadwinner for two families."
The trial, which is expected to last four weeks, continues.