Former Guildhall School tutor arrested on suspicion of rape in the 1970s
The case of prominent classical musician, Philip Pickett, 63, is just the latest in a series of alleged sexual assaults that has fuelled calls for a public inquiry into historic abuse in British music schools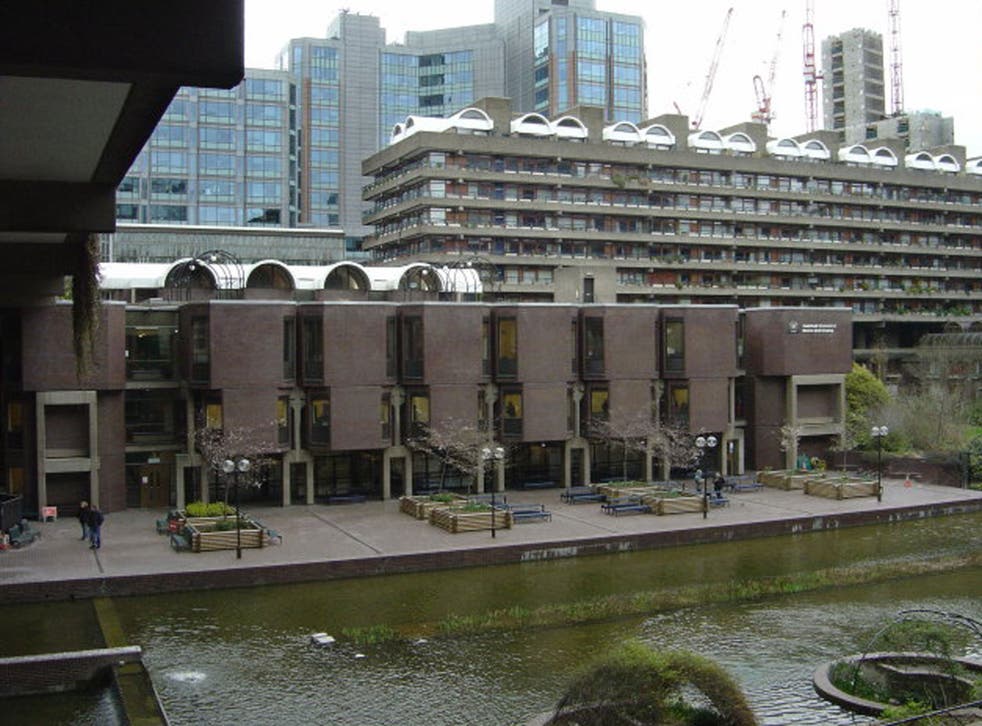 A prominent English classical musician has been arrested on suspicion of rape and sexual assault while he was employed as a teacher at the Guildhall School of Music & Drama, The Independent on Sunday can reveal.
Philip Pickett, 63, was arrested on 4 December on suspicion of two counts of rape and two counts of assault. The arrest relates to alleged offences against two women when they were in their twenties.
It is understood that Mr Pickett denies the allegations.
The offences are suspected to have included illegal behaviour at the Guildhall in London, one of the world's leading conservatoires and drama schools, between 1971 and 1978.
After leaving the Guildhall, where he taught between 1972 and 1997, Mr Pickett became musical director and founder of the world-renowned early music ensembles New London Consort and Musicians of the Globe.
He is considered an authority on early music interpretation and specialises in playing wind instruments. He has also collaborated with members of the folk rock band Fairport Convention.
Mr Pickett's biography on his website says: "For the past 10 years or so he has also embarked on a flourishing new career as guest conductor, leading modern symphony and chamber orchestras as well as opera companies in Classical, Romantic and Baroque repertoires.
"As well as touring worldwide, Philip Pickett and the Musicians of the Globe have recorded a series of CDs of English theatre music for Philips Classics, including Purcell's Timon of Athens, excerpts from Dido & Aeneas and The Fairy Queen, and Henry Rowley Bishop's music for the Covent Garden Shakespeare revivals around 1820."
Previous roles include director of early music at Shakespeare's Globe and artistic director of the Southbank Centre Early Music Festival.
Later this month he is due to begin a UK tour with folk legend Carlos Nuñez and the New London Consort. He then goes on various international tours throughout Europe and the Middle East.
The latest revelations, though unconnected, follow The Independent's report last week that former Royal College of Music professor of piano Ian Lake abused his students over at least 30 years, until his arrest in 1995.
The pressure has been growing for a full general public inquiry into suspected historic sexual abuse across all of the UK's elite music schools.
Concern about abuses carried out by a number of individuals has led to more than 1,000 former alumni of specialist music institutions signing a petition calling for an inquiry. It was organised by Ian Pace, Paul Lewis and Tim Horton, piano graduates of Chetham's – the Manchester conservatoire that is itself subject to an ongoing inquiry into historic sexual abuse, along with the Royal Northern College of Music.
Four former or current teachers at the two schools remain on police bail as part of Operation Kiso. Mr Pickett has no link with these cases.
The Guildhall's music alumni include Jacqueline du Pré and George Martin, while Orlando Bloom, Daniel Craig and Ewan McGregor are theatre graduates. More than 800 students from around 60 countries attend, with British pupils paying fees of more than £10,000 a year and foreign students paying up to £23,000.
Shadow Children's minister Lucy Powell, whose constituency covers Chetham's and the Royal Northern College, said: "Given the cross-over nature of the offences, an inquiry under Operation Yewtree, looking at historical allegations of child abuse by Jimmy Savile and others, that could be specific to music schools would be welcome. Failing that I support... a separate public inquiry. "
Mr Pace said only a public inquiry would reveal the truth. "This will ensure both that those who have suffered are heard in safety and proper recommendations are made to ensure this could never happen again."
A spokesperson for City of London Police said: "Detectives investigating allegations of historic sexual assault arrested a 63-year-old man on Wednesday 4 December 2013.
"The man was interviewed by police and bailed to return in January 2014. This arrest forms part of an ongoing investigation into historic sexual offences between 1971 and 1988, some of which took place at the Guildhall School....
"City of London Police... encourage anyone with information about sexual abuse, or anyone who has been a victim of sexual abuse, to contact the force [on 020 7601 2222]."