Ian Watkins: Police probed over earlier allegations as Lostprophets singer sentenced to 35 years for child sex offences
Justice Royce QC tells Watkins 'children need protection from you'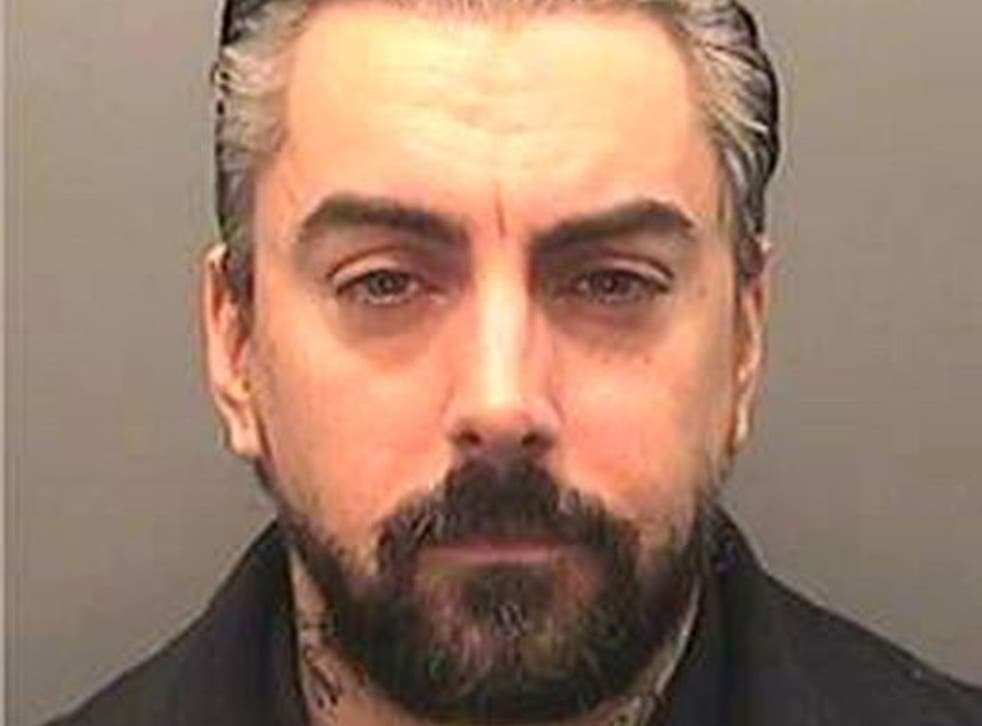 The former lead singer of the Lostprophets, Ian Watkins, has been jailed for 35 years for sex offences on babies and children that plumbed "new depths of depravity".
Described as a committed and determined paedophile during his sentencing, Watkins had used his power over fawning young fans to exploit them and persuaded two women to help satisfy what a judge called his "insatiable lust" by allowing him to abuse their young children.
After sexually touching a woman's 11-month-old baby, Watkins, 36, then tried to have penetrative sex with the child. He also encouraged a second fan to abuse her child during a webcam chat and stashed child porn videos, some of which he had made himself.
Yet even after admitting two counts of attempted baby rape, he told a female fan during a phone call from prison that he would issue a statement saying it had been very funny, or "mega lolz" as he put it, Cardiff Crown Court was told.
He will spend about 20 years in prison and then another 15 on licence, the court heard. Watkins' two accomplices, named only Woman A and Woman B, were jailed for 14 years and 17 years.
The disgraced rockstar, who shook visibly in the dock as he was sentenced, had admitted 13 offences but he is suspected of carrying out further attacks. Police are investigating whether he committed further abuse in countries including the US and Germany.
The police watchdog has announced that it will investigate three police forces over their handling of allegations that the singer had been abusing children. The Independent Police Complaints Commission said that reports of abuse had been made to South Wales police as early as 2008 – four years before he was finally arrested.
Watkins' former girlfriend claimed that he had abused hundreds of children during drug-fuelled sessions and besotted fans offered their children to them as victims.
"It's an incredibly difficult step to report child abuse so it's imperative that when people do speak out they have the utmost confidence that what they are reporting will be acted upon immediately," said Peter Wanless, chief executive of the NSPCC.
Watkins told probation officers of his desire to shock and to push the boundaries and his sexual aggression increased with his use of cocaine and methamphetamine. The judge Mr Justice Royce told Watkins that young women needed to be protected from the singer.
"You, Watkins, achieved fame and success as the lead singer of Lostprophets," the judge said. "You had many fawning fans. That gave you power. You knew you could use that power to induce young female fans to help satisfy your insatiable lust and take part in the sexual abuse of their own children."
He added: "I am satisfied that you are a deeply corrupting influence, you are highly manipulative, you are a sexual predator, you are dangerous."
The court heard that Watkins was involved in long discussions with the mother of a 10-month-old child about the sexual violence he would perform. She could be heard encouraging him on videos recorded of the abuse.
Watkins kept disturbing images on a powerful encrypted computer system that needed staff from GCHQ to break into.
Detective Chief Inspector Peter Doyle said the hunt continued for others who helped Watkins carry out suspected abuse of other child victims.