Four footballers filmed sexual assault while teen was unconscious, court hears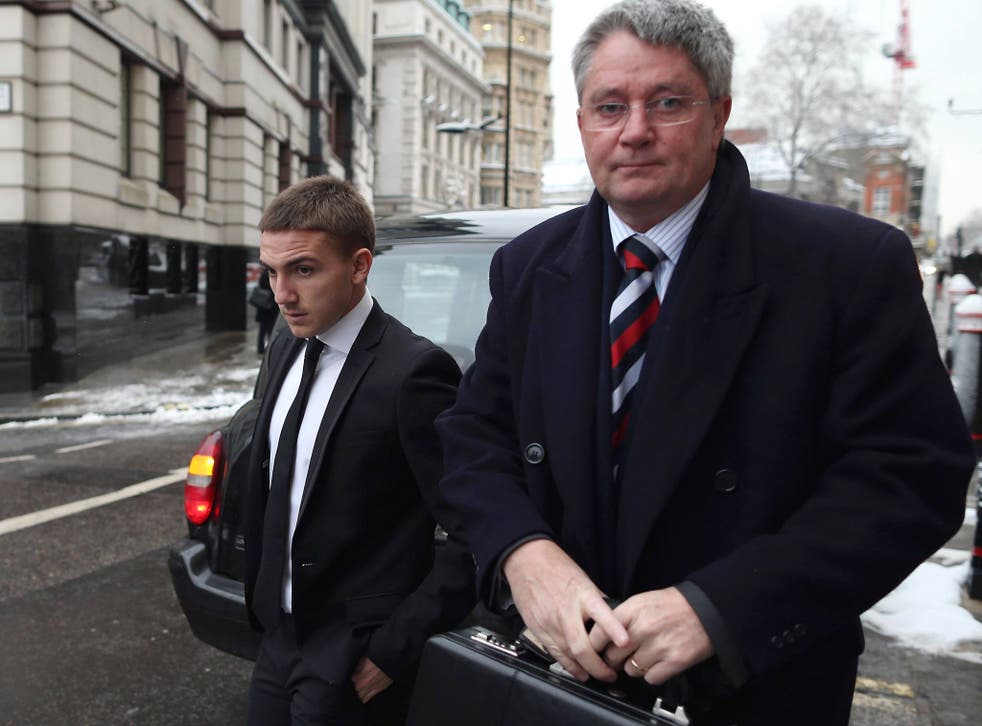 A teenager was ashamed and embarrassed to find pictures of four footballers sexually assaulting her when she woke up after a night out, a court heard today. Four players are alleged to have taken advantage of her while she was unconscious.
The woman, who cannot be named for legal reasons, said she found herself half-naked in bed next to the footballer son of Liverpool manager Brendan Rodgers and had no idea how she got there, despite not being drunk the night before.
She found the pictures after asking to use Anton Rodgers' phone. Brighton and Hove Albion players Mr Rodgers, 19, Lewis Dunk, 21, and George Barker, 21, and former team-mate Steve Cook, 21, who now plays for Bournemouth, all deny sexual assault.
The prosecution allege the players committed sex acts and took pictures of her while she was unconscious. Giving evidence at the Old Bailey from behind a curtain, the woman said she woke up next to Mr Rodgers, adding: "I started shaking Anton. I was saying 'Why did you do this? I thought you were a nice guy'. I was angry. I told him to delete [the photos]. He said he was not going to delete them. He was not at all concerned."
She said she had visited four clubs that night but was not drunk despite drinking seven alcohol shots and sharing a bottle of beer. In the final club where footballers were, she had a sip of a soft drink but could not remember anything else until she woke up the next day in the hotel room.
Brendan Rodgers was in the public gallery with other family members to watch the proceedings. Anton Rodgers and George Barker also deny voyeurism.
Register for free to continue reading
Registration is a free and easy way to support our truly independent journalism
By registering, you will also enjoy limited access to Premium articles, exclusive newsletters, commenting, and virtual events with our leading journalists
Already have an account? sign in