Fraud police focus on former MI6 spy's role in high-stakes divorce
Ex-agent claimed he could find missing millions in bitterly fought break-up, but wife says he took her money and failed to deliver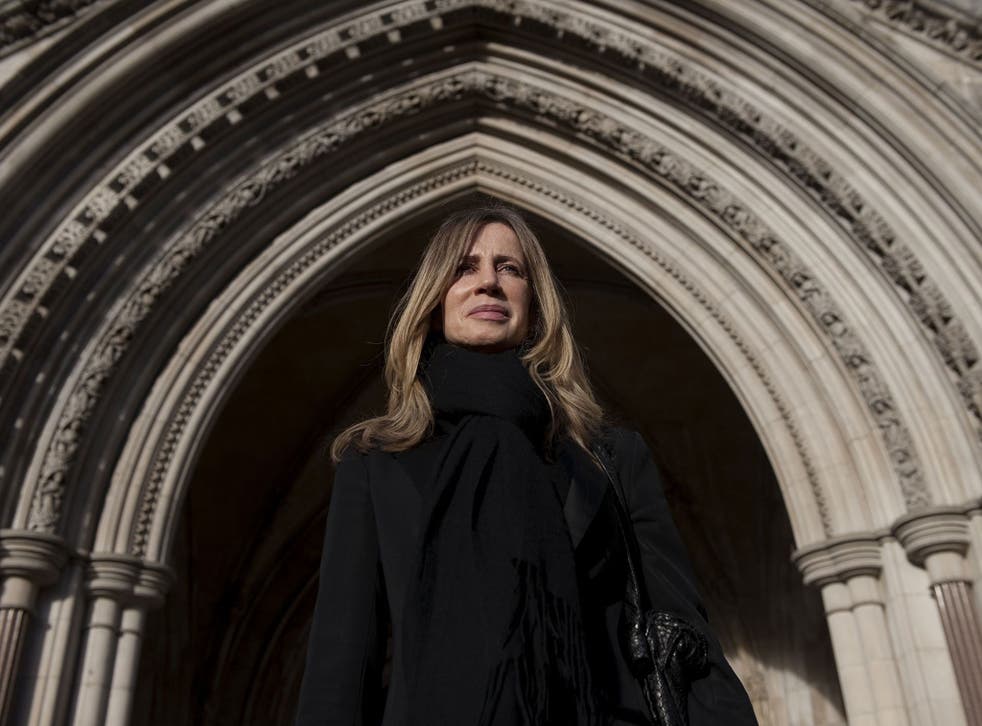 Police are investigating a former MI6 agent on suspicion of defrauding a woman caught up in one of Britain's most high-profile and bitter divorces.
Michelle Young fought her ex-husband, Scot, for eight years in the family courts in a legal battle that heard evidence from several of his high-profile business associates, including the Topshop owner Sir Philip Green, the restaurateur Richard Caring and the billionaire Tory donor Poju Zabludowicz.
Mr Young, a successful property and telecoms tycoon who claims he lost his vast wealth just as he split from his ex-wife, has been bankrupt for more than four years. But at the conclusion of the marathon divorce case last November, the judge concluded that the businessman was not a "penniless man of straw with huge debts" but had squirrelled away tens of millions of pounds offshore, and awarded his ex-wife £26m.
However, one year on, Ms Young has yet to be paid a penny, and has been forced to enlist the help of outside agencies in a bid to enforce her judgment order.
She was contacted in July by Mark Hill-Wood, who worked for 25 years for GCHQ and the Secret Intelligence Service before setting up his own private detective agency, FullProof Intelligence. His LinkedIn page describes him as a "highly respected operative who formerly worked in the Intelligence Services" and he specialises in cyber investigations, firearms training and "suspect interrogation".
The private detective told Ms Young that while working on another project in Russia he had come across some of her ex-husband's hidden wealth in a Swiss bank account.
In a voicemail left on her phone, he said: "We have a flowchart diagram that shows the flow of the money from one account to another. The total amount of money is £3.2bn, with bank statements and all the rest of it."
As a result, Mr Hill-Wood persuaded Ms Young – who is surviving on benefits and has to support her two daughters – to pay him £14,000 for the information, which she managed to raise through one of her previous litigation funders.
The former spy claimed he would travel to Russia and recover the documentary evidence himself. However, the relationship started to deteriorate when another employee of FullProof Intelligence emailed Ms Young to say Mr Hill-Wood had been captured by the Russian authorities who were going to hold him until another £15,000 was raised.
Ms Young refused and Mr Hill-Wood eventually emailed to say he had been released "after seven days in police custody, or shall I say solitary confinement, without food and sleep deprivation following questioning at all hours!"
He added: "I am a bit old for that sort of thing now, but my past training came in quite handy." Mr Hill-Wood said he was "furious" that she had not raised the money to bribe the Russians, adding: "I could have landed up in some Siberian gulag on bread and water, let alone being singled out for violence because of my nationality."
By the end of July, Mr Hill-Wood claimed he had returned to the UK with "two lever-arch files" of material that supposedly detailed Mr Young's offshore wealth, but kept cancelling meetings with her and her QC where he was supposed to hand it over. At one point, Ms Young emailed, begging him to hand it over, saying: "I feel like crying, I'm under so much pressure."
However, the information never materialised and eventually Ms Young reported Mr Hill-Wood to the police. A senior Surrey Police source confirmed an investigation into alleged fraud was under way, but refused to comment, citing operational reasons.
Mr Young – who has been labelled a "fraudster" by a High Court judge – claims he lost a vast fortune in 2006 just as he separated from his ex-wife. Since the split, he has led a luxurious lifestyle but claims he is unable to provide for Ms Young and their two daughters, Scarlett and Sasha.
Ms Young is also embroiled in litigation with David Ingram, a senior partner at the accountancy firm Grant Thornton, who is Mr Young's "trustee-in-bankruptcy" and is supposed to be attempting to recover his hidden wealth. Mr Ingram has refused to grant Ms Young a creditors' meeting, granting her an official status in the 2010 bankruptcy of her ex-husband, who claimed to owe creditors about £28m.
However, last year the family court judge Mr Justice Moor found that Mr Young's only "true debts" were £5m owed to HBOS and the taxman.
Meanwhile, Harvey Lawrence, an accountant who runs a company listed as one of Mr Young's creditors, has been accused of forging witness statements by the Association of Chartered Certified Accountants, which said his conduct was "dishonest" and "contrary to the fundamental principle of integrity". A hearing took place last month and a ruling on the case is expected in December.