Fresh hacking headache for Rupert Murdoch: six arrested in new line of inquiry
More journalists arrested, more victims to be revealed - and more lawsuits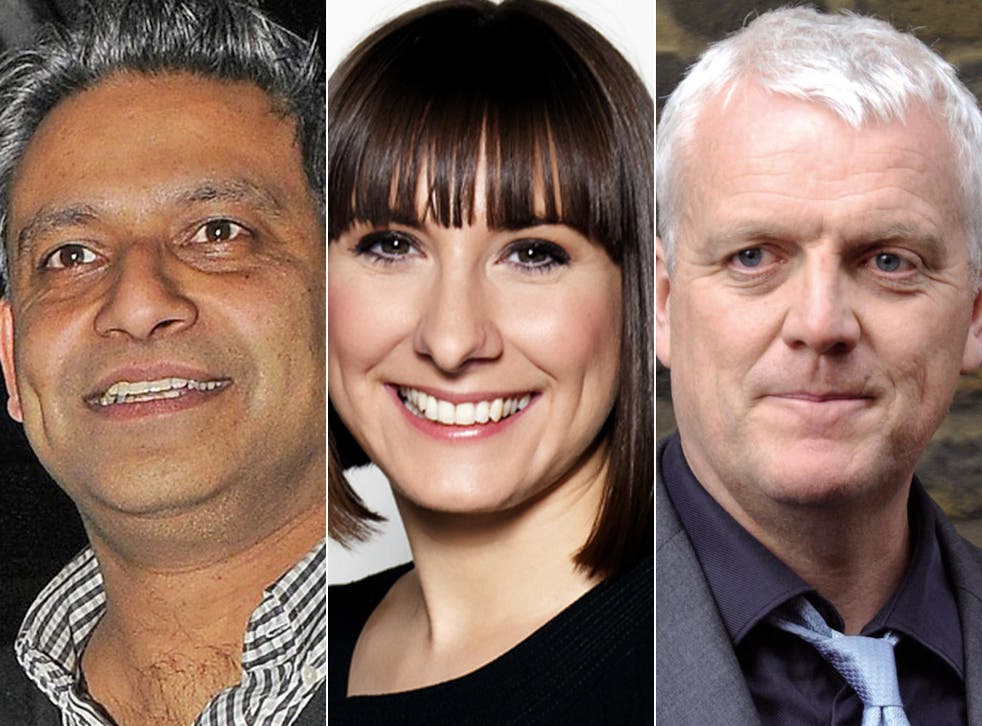 Rupert Murdoch's hopes of detoxifying News International have been dealt a severe blow after Scotland Yard announced it has uncovered a "further suspected conspiracy" inside Wapping – and arrested six journalists.
The dawn arrests of three men and three women, all former journalists who worked mainly on the features or showbiz desks of the News of the World, are part of a new line of investigation. Two now work on The Sun. Another is currently working on an IT project for Associated Newspapers.
All six were arrested on "suspicion of conspiracy to intercept telephone communications" between 2005 and 2006. They were interviewed at police stations in London and Cheshire and their homes were searched. None of the six had been arrested before.
The Independent understands that those arrested were Rav Singh, Jules Stenson, Matt Nixson, Polly Graham, Jane Atkinson and Rachel Richardson. News International said that the company would not be commenting on the arrests.
A statement from the Met said officers would be contacting people they believed had been victims of the suspected voicemail interceptions.
The alleged new victims have not been previously identified by the specialist police unit which has been investigating hacking for over a year.
A lawyer involved in legal action against NI predicted a fresh flow of claims both from new victims and from those who have already received substantial damages from NI.
Evidence from Operation Weeting, which has so far arrested 32 people, was key to the charges brought last year against 15 people, among them senior News International executives. A trial is scheduled for later this year.
Weeting detectives focused their investigation on the operations of the NOTW's news desk and the contents of notebooks belonging to a private detective commissioned to target newsworthy individuals. However, the Met believes it has now identified a further strand of illegal hacking practices that reaches into another department of the defunct Sunday tabloid.
One former senior journalist who worked on the paper said: "Features and news had the same targets and competed against each other. This set-up started in the Fifties and early Sixties when the NOTW had a circulation of close to nine million. Editors thought the competition in Fleet Street was non-existent."
News International's recent decision to close its in-house compensation scheme for hacking victims this April was meant to signal an end to the hacking scandal and the damage caused to News Corp's reputation. That aim now looks over-ambitious and sources inside NI said there is now likely to be an immediate rethink on the scheme's scheduled closure.
NI's chief executive, Mike Darcey, emailed staff to confirm the arrests. His statement said he recognised the "huge burden" the development placed on Sun journalists.
Steven Heffer, a solicitor with the law firm Collyer Bristow who has acted for more than 100 victims of phone hacking, said: "I have been informed by one client, who sued NI and recovered damages last year, that the police have discovered new evidence and documents which appears to justify an entirely new claim being made."
Under the terms of NI's settlement with victims, a specific clause allowed further claims if new evidence emerged. Mr Heffer added: "It seems likely there will be not only be new individuals with new claims, but also existing clients with further claims arising from the additional evidence … which has come to light."
Last night, Labour's shadow Home Affairs minister, Chris Bryant, who received £30,000 in damages from NI last year over his phone-hacking claim, described the illegal practices at the NOTW as a "many-headed Hydra". He added: "It was not just one rogue reporter. Not just one rogue newspaper. Not even one rogue department. I hope the police will consider charges against the body corporate and the directors of this thoroughly corrupt company."
Mr Bryant predicted the arrests and the new line of inquiry by Scotland Yard would add to the momentum for Lord Justice Leveson's recommendations to be fully implemented.
Tabloid tricksters? The accused
Rav Singh
Once Britain's most high-profile showbiz writer. Many of his scoops came from his close relationship with Simon Cowell, who attended his News of the World leaving party at London's Electric Birdcage bar in 2008. He was said to be hoping to earn his fortune making an Indian version of The X Factor but settled instead for being executive producer of a documentary on Status Quo. He returned to print journalism last year as an insider on The X Factor for Woman's Own.
Jules Stenson
After the demise of the NOTW the 20-year tabloid veteran went into public relations with AOBPR, a company representing soap and reality television stars. On the anniversary of the axing of the Sunday red top, Stenson, 45, wrote a blog for the Huffington Post saying that the closure decision had been correct and that he preferred his new life. "I'm a lot happier. I never get bollocked anymore," he said.
Polly Graham
Another veteran showbiz reporter, her scoops have included revelations that Kate Moss was attending the Priory clinic and Naomi Campbell was a member of Narcotics Anonymous. Graham was one of the Daily Mirror's "3am Girls" before moving to the NOTW as Singh's sidekick on the "Rav and Polly" column. She also had a film column called "Pollywood" and her punditry on celebrity stories ensured regular appearances on breakfast television sofas.
Rachel Richardson
The editor of The Sun's weekly magazine Fabulous. She was show- biz editor and TV editor at the NOTW before becoming digital editor. After moving to Fabulous she was named "New Editor of the Year" by the British Society of Magazine Editors.
Matt Nixson
Nixson was sacked as head of features at The Sun in 2011 after being accused of sanctioning a payment to a prison official for information on the Soham murderer Ian Huntley while he was running the NOTW features desk. He vehemently denied the allegation and won a £100,000 settlement. He now works on a digital project.
Jane Atkinson
The former Manchester-based chief feature writer of the NOTW was given a north of England role at The Sun several months after the closure of the NOTW as News International geared up for the launch of a Sunday edition of The Sun.
MPs set to consider 'press law'
Plans to regulate the press in Britain may yet by "underpinned" by a new law as part of a compromise agreement to be discussed by the three main political parties today.
The Independent understands the Conservatives have already drawn up a short Bill that would safeguard proposals for a Royal Charter from being altered by future Governments. But the Bill was not published on Tuesday with David Cameron's plans for the Royal Charter after lobbying by the newspaper industry.
Sources close to the talks now suggest it could be reintroduced as a compromise. Labour sources said they were not "jihadist" in their opposition to the idea of a Royal Charter to establish a body overseeing a new independent regulator. But they are concerned it could be altered in the future.
Oliver Wright