Gay couple beaten in park urge MPs to moderate language on gay marriage
The two men fear that vocal opposition to same-sex marriage is legitimising homophobia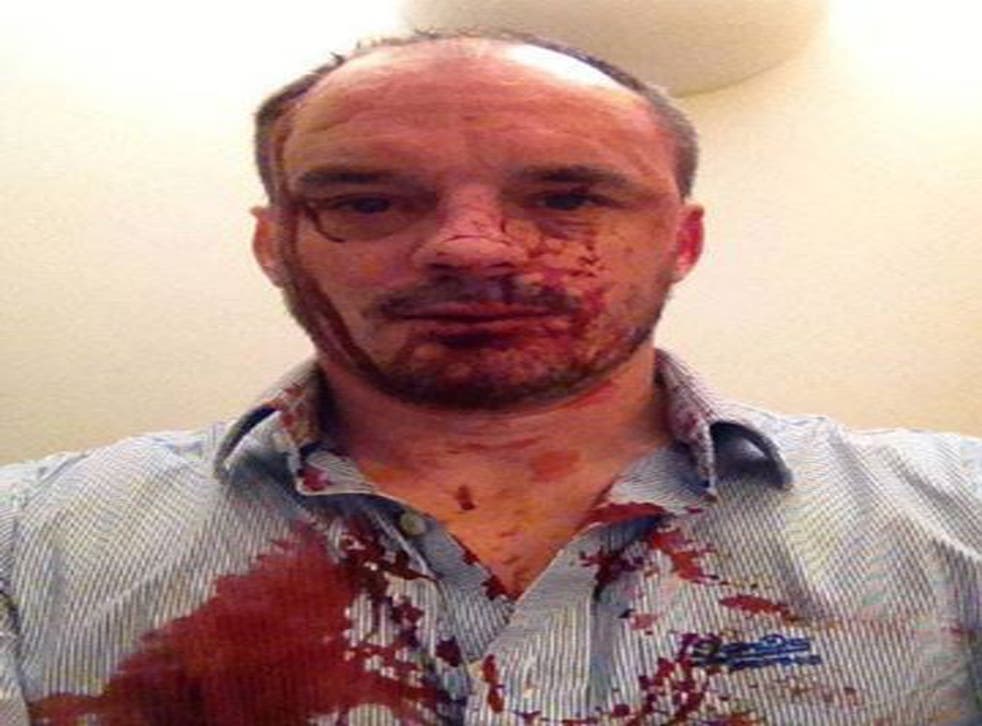 A gay couple who were beaten by a gang of youths in a suspected homphobic robbery last weekend – leaving one with head injuries – have urged politicians to moderate their language when debating same-sex marriage.
Christopher Bryant, editor of gay and lesbian online magazine Polari, was on his way home from his birthday celebrations with partner Damon Truluck when they were confronted by a group of six men on Saturday night.
The two men were beaten and told to "stay down… faggot" as they walked through Betts Park in Bromley, south London, Mr Bryant told The Independent yesterday. "We were about a third of the way across the park, we saw a bunch of guys under a street lamp near one of the exits about 100 feet away from us. They started to follow us.
"We started to run… but they grabbed Damon so I turned and went back. That's when three of them pulled me to one side. There was lots of shouting, they pushed me on the ground and when I turned to see what was happening to Damon, one of them said 'stay down you fucking faggot'."
During the attack, Mr Bryant, 42, was kicked several times in the head and punched. He was left with head injuries, and his wallet and phone were stolen. Mr Truluck, 38, was pinned down by the neck, punched and repeatedly kicked in the back and sustained neck injuries as a result.
Police were treating the attack on Mr Bryant and his partner as robbery with a homophobic element.
The ambush took place just hours after Mr Bryant had been working to promote International Day Against Homophobia (IDAHO), a global awareness-building campaign: "It was a big day and an important day. [At the magazine Polari] we get reported tales of homophobia sent to us that are horrific," he said.
As a number of Conservative MPs expressed their opposition to gay marriage yesterday, Mr Bryant said he feared that homophobic attitudes were being legitimised by politicians.
"It is about giving people a legitimate narrative. At the moment MPs are saying 'the situation is not equal for you'. By denying active equality they are inherently saying there is something wrong with [being gay], without actually saying it," he said.
"A lot of kids in particular seem to be as homophobic now as they ever were. Our social circles tend to be limited. We tend to circulate with like-minded people, it is only when we step out of those worlds that we realise there is so much we don't see."
Police found CCTV footage of the couple entering the park at around 12.30am on Sunday and then leaving less than 20 minutes later, but were unable to find images inside the park, which is close to the couple's home.
Officers are carrying out an extensive search of cameras in the area in a bid to identify the attackers, who are believed to have been in their late teens or early twenties and were wearing hooded tops at the time.
Last month it was revealed that a quarter of gay people in the European Union had been attacked, in a study of 93,000 people. According to figures published last year, there were 4,252 sexual orientation hate crimes recorded by police in Britain between 2011 and 2012.