Guantanamo Briton Moazzam Begg remanded in custody on Syria charge
Begg denied providing terrorist training and funding terrorism overseas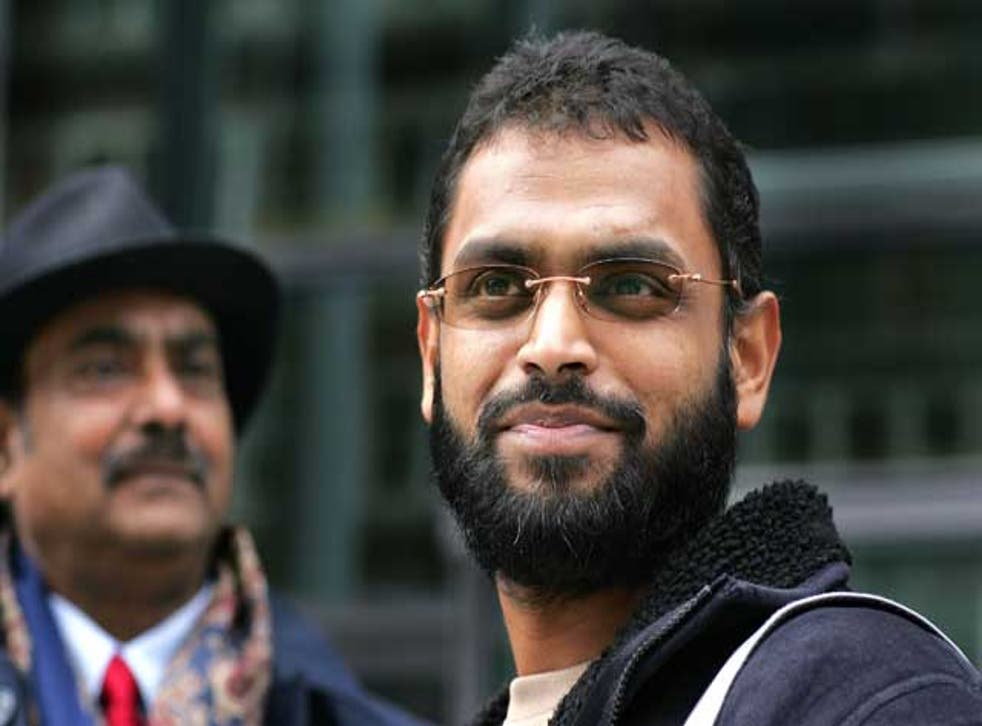 The former Guantanamo Bay detainee Moazzam Begg was remanded in custody today charged with Syria-related terror offences.
Begg, 45, of Boden Road, Hall Green, Birmingham, denied the charges and will appear next at the Old Bailey on 14 March. He is accused of providing terrorist training and funding terrorism overseas.
Begg appeared at Westminster Magistrates Court alongside a woman, Gerrie Tahari, 44, of Ashway, Sparkbrook, Birmingham, who is charged with facilitating terrorism overseas.
She denied the charge and was also remanded in custody to appear at the Old Bailey on the same day as Begg.
Both were arrested on Tuesday.
Two other men arrested the same day remain in police custody. They are a 36-year-old man from Shirley, Solihull, and a 20-year-old man - the son of Tahari - from Sparkhill, Birmingham, who were held on suspicion of facilitating terrorism overseas.
Begg was held in the US-run military prison at Guantanamo Bay in Cuba for nearly three years.
He moved to Afghanistan with his family in 2001 before taking them to Pakistan in 2002.
He was detained in Islamabad, Pakistan, as an "enemy combatant" in January 2002 and was taken to the Bagram internment centre for about a year before being transferred to Guantanamo.
He was released along with three others in January 2005 and was allowed to return to the UK.
PA