Hacking trial: Jury sees CCTV footage of Rebekah Brooks' husband allegedly hiding evidence from police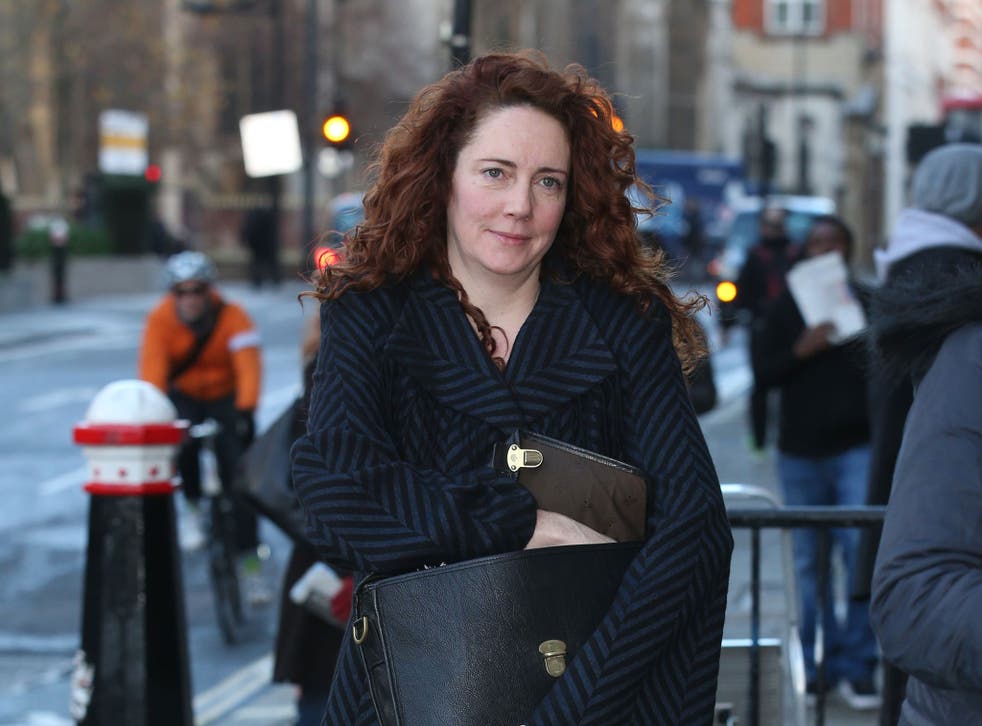 CCTV footage of Rebekah Brooks' husband allegedly hiding evidence from the police investigating phone hacking has been shown to a jury.
At almost the same time as Mrs Brooks was arrested and cautioned at a South London police station in connection with Scotland Yard's investigation in July 2011, Charlie Brooks is pictured in the underground car park of their home in Chelsea Harbour.
The footage shows him carrying a jiffy bag, looking around the car park, walking behind a pillar, and then reappearing without the bag. The brief clip, shown during the final minutes of yesterday's proceedings at the Old Bailey, is part of a longer CCTV sequence that will be shown to the jury later.
The court was also shown brief footage of Mr Brooks, dressed in a white shirt, entering the reception of the couple's luxury riverside apartment block with his solicitor Angus McBride, of the Kingsley Napley law firm.
The alleged significance of Mr Brooks and the missing jiffy bag was outlined to the court in the prosecution's opening last November, when Andrew Edis QC claimed the arrest of Mrs Brooks had been anticipated. He said the couple knew the police would have the power to search their property, alleging that " arrangements" were then made to prevent material coming into the hands of the police.
The CCTV was shown as part of the Crown's case in the conspiracy to pervert the course of justice charges against the former News International chief executive Mrs Brooks and her husband, a racehorse trainer. The couple both deny all the charges against them.
Earlier in the day the jury was told that during the commercially sensitive period of 2011 when Rupert Murdoch's News Corp was bidding to take control of the UK satellite broadcaster BSkyB, daily electronic "sweeps" for hidden listening devices were made.
The court heard that the searches for bugs was ordered by News International and took place inside its London docklands headquarters.
Mark Hanna, head of security at Mr Murdoch's UK company headquarters in Thomas Moore Square, near the former Wapping plant, was in charge of routine corporate searches to uncover listening devices in the offices of senior executives and meeting rooms. Mr Hanna is charged with conspiracy to pervert the course of justice, which he denies.
The court was shown an email sent by Mrs Brooks in January 2011 to another executive, Will Lewis, and copied to Mr Hanna. In it, she requested: "Can we have my phones, email, office swept...thanks, discreetly."
Jane Viner, Mr Hanna's line manager, described the request as "perfectly routine".
The trial continues.