Hacking trial: NOTW reporter Dan Evans says phone hacking such common knowledge at paper 'even the office cat knew'
Journalist tells jury at the Old Bailey he had been caught up in 'an enormous conspiracy'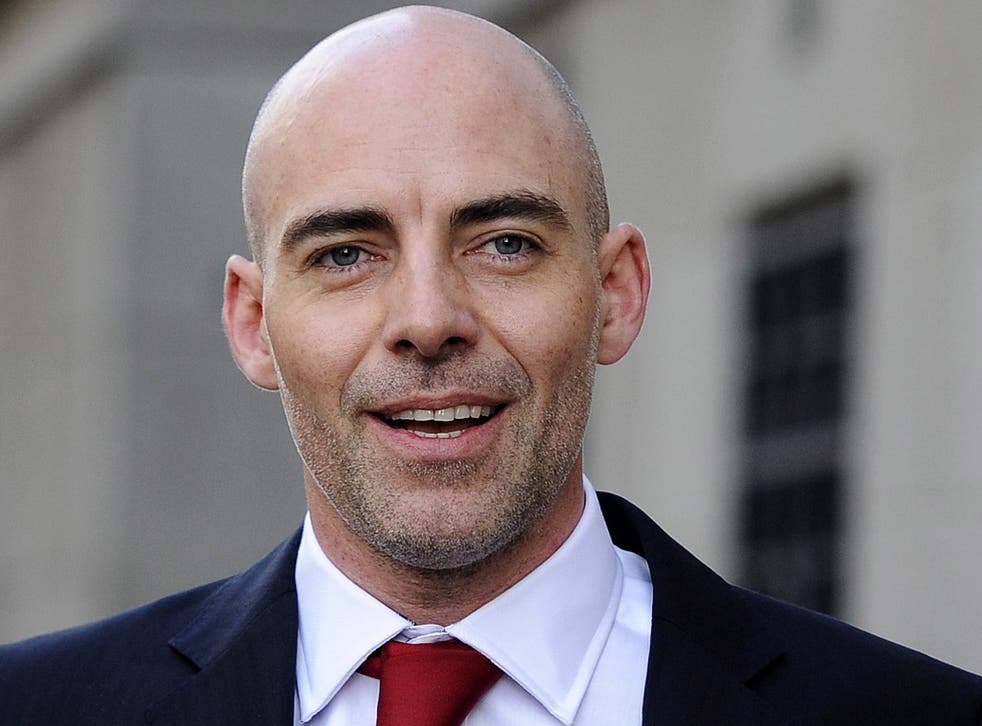 Phone hacking was an "open secret" on the editorial floor of the News of the World and former editor Andy Coulson knew "exactly what went on on his watch", a jury at the Old Bailey heard.
Dan Evans, the former Sunday Mirror and News International staff journalist who has pleaded guilty to hacking phones during a seven-year period at both the Mirror Group and the Murdoch-owned title, said his activities at the News of the World were "completely understood" by his superior.
The court heard that despite daily news conferences at the paper maintaining a pretence that hacking was not used, there was no other concealment. Even the "office cat" knew about the illegal practice, Evans said.
The jury has already heard a claim that Evans was hired from the Sunday Mirror by the News of the World specifically for his phone hacking skills.
Giving evidence for a third day, Evans was questioned by counsel for Mr Coulson, Timothy Langdale QC.
The court heard how in 2009, after a self-imposed moratorium on hacking that followed the arrests of the News of the World's investigator Glenn Mulcaire and former royal correspondent, Clive Goodman, Evans attempted to hack into the voicemail of designer Kelly Hoppen. The attempt was spotted, the police notified and News International faced civil action.
Evans admitted to the court that he had lied to the police in his witness statement. He told the jury that his excuse, that "sticky keys" on his mobile had contributed to his dialling Ms Hoppen's number, was "completely untrue".
Questioned about his reliability and truthfulness by Mr Langdale, Evans said that when he was first quizzed by a News International executive about what had happened, he mentioned how his phone was worn out and had sticky keys. He said this detail then appeared in a draft document drawn up for him by News International's lawyers.
Evans told the court: "There was an enormous conspiracy that I was caught up in. I was toeing the company line." He described himself as "being a very frightened man at the time. I did not know what to do. I'm very sorry for lying at the time."
Earlier, Evans denied lying when he said that his former editor had reacted with the word "brilliant" to a hacked voicemail obtained from the phone of the actor Daniel Craig, but said he might have paraphrased the exact term used. The message had been left by actress Sienna Miller, who was having an affair with the Bond star.
Addressing Evans, Mr Langdale said: "You are prone to making sweeping assertions that are not based on fact," adding that he took to "blaming others for things you have done."
Much of Mr Langdale's questioning was devoted to Evans' attempts to secure "full immunity" from prosecution if he co-operated with the phone hacking investigation.
The court heard details of negotiations between Evans' solicitors Peters & Peters and the CPS from 2011 and 2012, in which complete immunity appeared to be his target. He did not succeed.
Evans also said that phone hacking, which he had first started to do at the Sunday Mirror, had led him down a path of alcohol and drug abuse. He told how he had undergone an 18-month period of therapy, and revealed that during his time at the News of the World he used cocaine "every couple of weeks".
He told the jury: "I was self-medicating." He said this was because he knew he was doing something "illegal", adding, "delving deeply into the lives of people who do not deserve it made me unhappy."
Mr Coulson, along with six others, is accused of conspiracy to phone-hack, bribing public officials, and of involvement in a conspiracy to pervert the course of justice. All seven defendants deny all charges.
The case continues.