Harvey Proctor: Former MP denies sex allegations as his house is searched
Former Conservative MP admitted gross indecency in the 1980s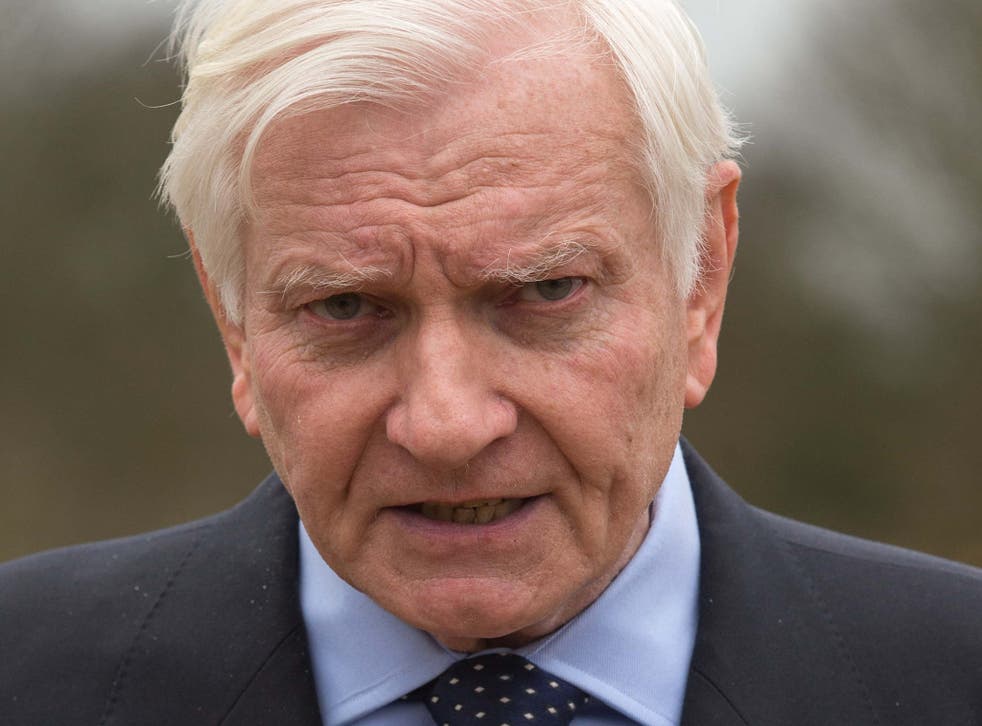 The former Conservative MP Harvey Proctor has denied being part of a VIP child sex ring after his home was searched by police investigating historical allegations of sex abuse and the murders of three boys.
Mr Proctor – who quit Parliament and pleaded guilty to acts of gross indecency relating to homosexual activity in 1987 – said he had never been to sex parties and had not been part of any ring involving cabinet ministers, MPs, or members of the military dating back to the 1970s.
The Metropolitan Police revealed in December that it had interviewed a credible witness who claimed he had been abused by a group including MPs at locations including a military base and Dolphin Square, a residential development popular with politicians close to the Palace of Westminster. The man, named only as "Nick" also claimed to have witnessed three killings over a decade.
Mr Proctor, 68, who lives on the estate of the Duke of Rutland in Leicestershire, said yesterday that he had been locked into a "Kafkaesque fantasy" and called on police to interview him at the earliest opportunity.
The former MP said he had been a loner at Parliament, where he served as the Conservative MP for two Essex constituencies, Basildon and Billericay.
He said that he had also been discreet about his homosexuality, and believed the young men he was convicted of having sex with in the 1980s to have been over 21, the age of consent at the time.
"I have never attended sex parties at Dolphin Square or anywhere else," he said yesterday. "I have not been part of any rent-boy ring with cabinet ministers, other members of Parliament or generals or the military."
He went on: "This investigation is supposedly investigating the alleged murders of three young gentlemen. I know nothing about that either."