Hatton Garden jewellery burglary: Thieves may have stolen jewels worth up to £200m – but true value may never be revealed
Burglars opened between 60 and 70 boxes during the raid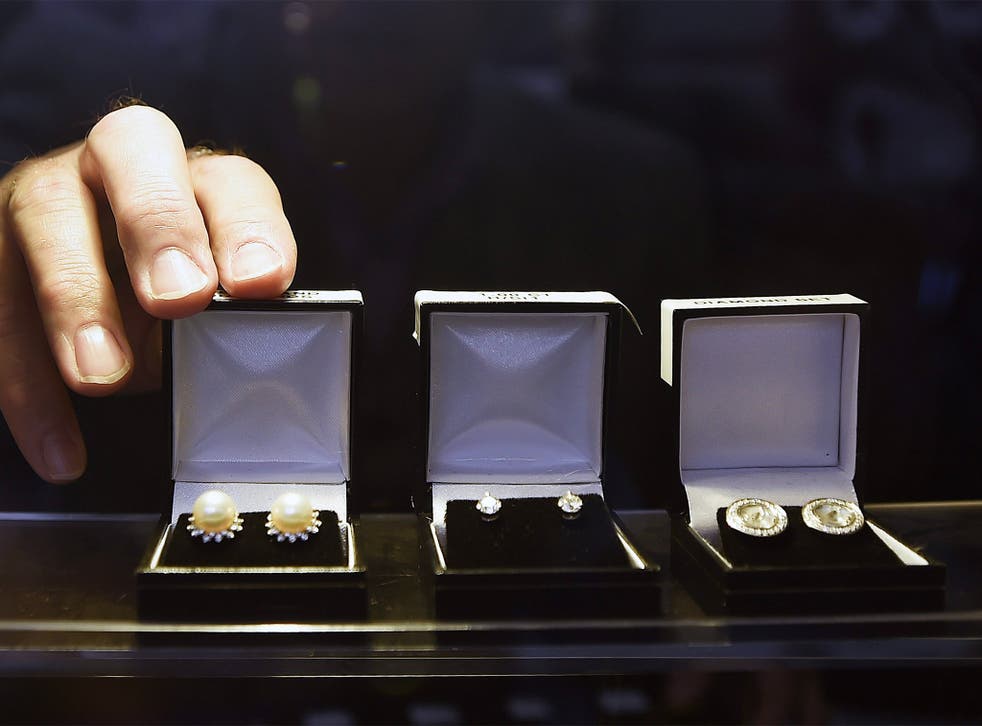 Thieves may have stolen jewels worth up to £200 million from London's Hatton Garden – but police will probably know the true value of the gems, a former Scotland Yard commander has said.
Burglars equipped with heavy cutting tools allegedly broke into several safety deposit boxes and stole jewellery believed to be worth hundreds of thousands of pounds.
Between 60 and 70 safety deposit boxes were opened during the raid, the Metropolitan Police said in a statement. Its specialist Flying Squad is currently investigating the incident.
Ex-Flying Squad chief Roy Ramm told the BBC Radio 4 Today programme he "would not be surprised" if the value was that high, although he said the figure would probably never be declared in full.
"There's a sort of old-fashioned audacity about it," he said.
"The amount of money and the goods that are taken is never fully revealed... and there's a good chance that not everybody would declare,"
"I would not be surprised, given where this one is in Hatton Garden, if £200m is around about the amount stolen."
Owners of the deposit boxes will be told later today if they have been a victim of the burglary.
Flying Squad officers are keen to speak to anyone with who may have any information about the burglary on 020 8785 8655. People can also call Crimestoppers anonymously on 0800 555 111.