Headteacher Anne Lakey jailed for eight years for sex with underage male pupils
She took the virginity of two of her students in the 1980s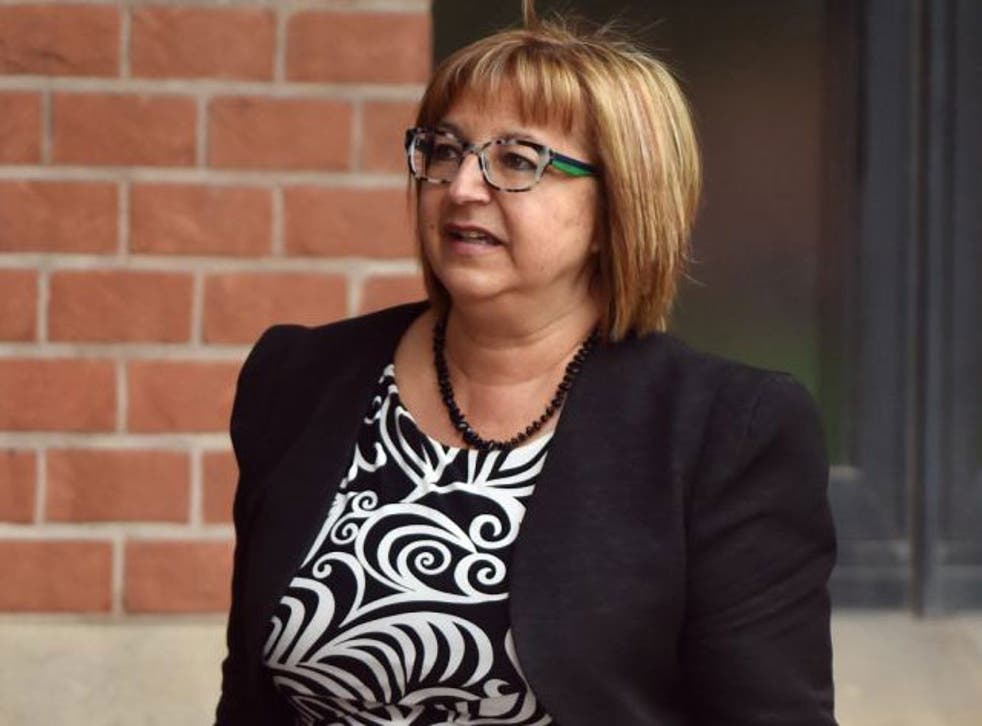 A former headteacher has been jailed for eight years for having sex with her students.
Anne Lakey, 55, was handed the sentence at Teesside Crown Court today after being convicted of indecently assaulting the two boys in the 1980s.
She allegedly took the virginity of both pupils, seducing one in school uniform when he was 13 or 14, and encouraging another to sneak into her tent during a camping trip when he was 15.
Lakey, from Stanley in County Durham, was once hailed as a visionary for turning around a failing school and making it one of the most improved in the country.
She had denied wrongdoing during her trial, claiming she had a consensual sexual relationship with the older victim when he was 18 and she was in her 30s.
But a jury at Teesside Crown Court convicted her yesterday of 13 counts of indecent assault over a three-year period while working as a history and RE teacher in Sunderland.
At today's sentencing hearing, Judge Howard Crowson told Lakey: "You used subtle persuasion and flattery, encouraging each boy to take his first tentative sexual steps with you."
He said she had been "an inspirational teacher and leader of schools" that had "improved the lives of many young people" but preyed on children.
The judge continued: "You corrupted two boys about half your age. They were naive and immature."
Tim Roberts, defending Lakey, said his client was diagnosed with breast cancer in 2012 and needed ongoing treatment.
Her father, third husband David and daughter were in the public gallery and she mouthed "I love you" as she was led away following the prison sentence.
A lawyer for the prosecution, Caroline Goodwin, described Lakey's offending as a "gross breach of trust".
She read out a statement from the younger victim, saying: "As a kid I thought it was great what was happening, but now I see it for what it was - wrong."
He had earlier called his former teacher a "disgusting sexual monster" in the email to her school that named the second victim and sparked the police investigation more than two years ago.
The man told the court they repeatedly had sex at her home while her husband was out and that Lakey asked him to call her "mummy" and let him play truant to meet her.
The older victim's statement said: "I realise I was a victim of sexual exploitation and I feel a sense of shame that I allowed myself to be in that position."
He told the jury that after he was initially seduced in the tent, Lakey invited him to her home to have sex, and that when police started investigating she phoned him asking him to lie to detectives.
Lakey had been suspended as chief executive of the Durham Federation, which runs two secondary schools, since she was first accused by the younger victims in 2012.
He said he wrote the email after reading a blog where his abuser described her "raison d'etre" being to help young people.
The disgraced teacher oversaw huge changes at Fyndoune Community College in Sacriston, which went from failing to being rated as "outstanding".
A Department for Education pamphlet called Lakey as a "visionary leader" and described as "inspiring" by Sir Michael Wilshaw, England's chief inspector of schools.
Additional reporting by PA