Hillsborough police chief denies cover-up after fatal gate 'blunder'
No conspiracy was hatched to blame Liverpool fans for disaster, says David Duckenfield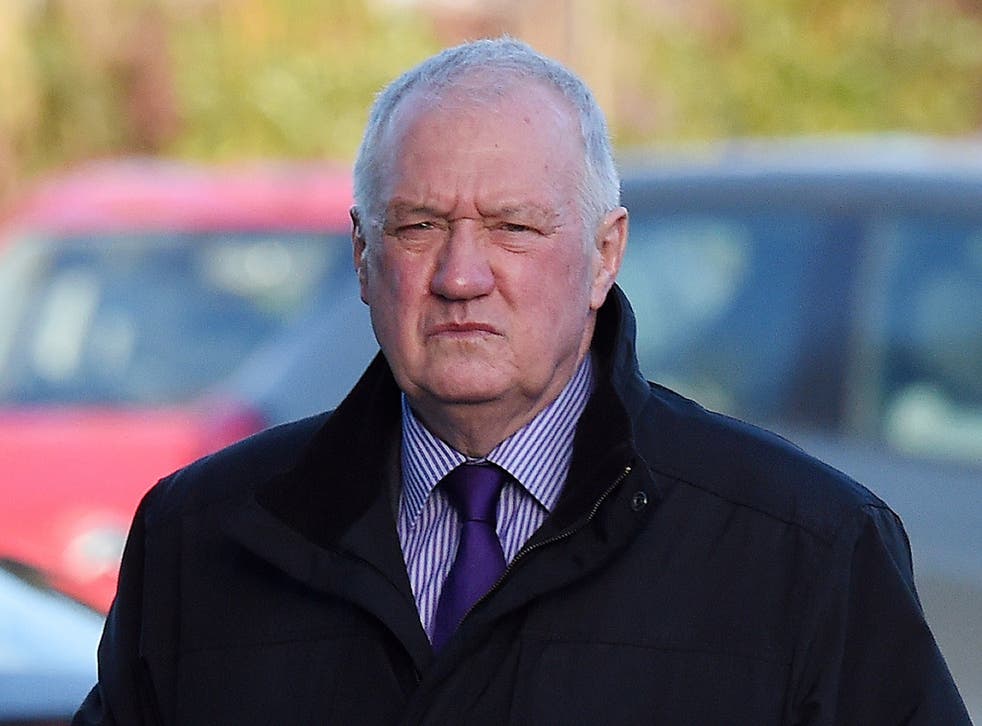 The senior policeman in charge on the day of the Hillsborough disaster accepted that his mistakes had contributed to the deaths of 96 fans but denied being involved in a police cover-up.
On his third day giving evidence at the Warrington inquests, the former chief superintendent David Duckenfield said he could not explain why he chose not to tell Graham Kelly, head of the FA, that he had authorised Gate C to be opened – a decision that had allowed fans into overcrowded pens, thereby causing the fatal crush.
Previously, he admitted lying to Mr Kelly and other officials, when he blamed fans for forcing the gate open before the FA cup semi-final between Liverpool and Nottingham Forest on 15 April 1989.
He agreed it had been "a blunder of the first magnitude" not to close off a tunnel leading to the terraces when the gate was opened.
Asked by Rajiv Menon QC, acting for 75 bereaved families, if his negligence had caused the fans' deaths, he said: "I would not use negligence, sir." It was a "mistake or oversight".
Hillsborough disaster 25th anniversary: RIP to the 96

Show all 50
"In my view it was not negligent and it was most certainly not grossly negligent," he said. "I'm not making excuses; I have nothing to cover up," he added. "I have put my hands up and admitted my failings and I will continue to do so."
Mr Menon said a false narrative had been used to blame Liverpool fans and conceal the truth of police failings. "I disagree," Mr Duckenfield replied. "There was no conspiracy."
About 150 relatives watched in court as he was questioned about why it had taken 26 years to "come clean".
The former chief superintendent said that, until Wednesday, he had never found the "venue nor the opportunity" to speak honestly and openly without fear of being misrepresented.
"[So] you would have never made a public admission under oath?" asked Mr Menon, if the families and their supporters had not waged a "courageous and unrelenting campaign" culminating in the High Court ruling in 2012 that had overturned the verdicts of the original inquests.
"I don't necessarily agree with that," Mr Duckenfield replied. He said he had been approached by the press but had never spoken publicly, to "respect the dignity of the families and of the deceased".
He said he thought "many people", fans included, had contributed to the disaster. "I did my best in very trying circumstances," he said. "Sadly my best was not good enough."
There were gasps from the courtroom when Mr Duckenfield said gaps in his memory may have been a result of post-traumatic stress disorder.
He admitted that at the time he had been a Freemason for 14 years. Asked if this had had any bearing on his promotion, he said: "I would not know, but I would hope not."
The inquests continue.