Home Office ministers 'sought Abu Qatada pardon from Jordan'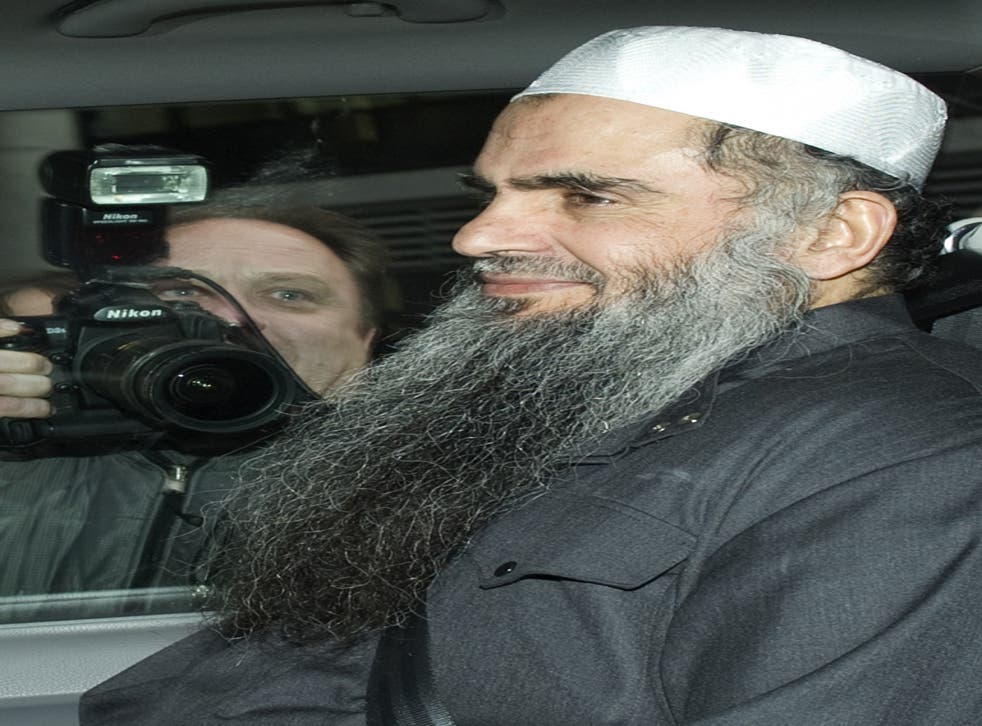 Home Office ministers sought a pardon for Jordanian terror suspect Abu Qatada in a bid to deport him from the UK, a tribunal has heard.
James Brokenshire, the then security minister, asked Jordanian ministers in February if the radical cleric, once described by a judge as Osama bin Laden's right-hand man in Europe, could be pardoned if returned.
Even when Mr Brokenshire was told this was not possible by ministers, the Government had a "plan B" to research when the King of Jordan could issue such a pardon, an immigration appeals tribunal heard.
Anthony Layden, the former British ambassador to Libya who specialises in negotiating diplomatic assurances, revealed details of the talks which took place in a meeting in Jordan on February 14.
Under cross-examination by Edward Fitzgerald QC, for Qatada, Mr Layden agreed that the possibility of a pardon for Qatada was explored.
"I think the question of a pardon had been asked earlier and Mr Brokenshire was asking for an answer," Mr Layden said.
The pardon was being sought because the evidence against Qatada was "granted by torture", Mr Layden agreed.
The Special Immigration Appeals Commission (Siac) in central London is hearing Qatada's appeal against deportation after Europe's human rights judges ruled the 51-year-old could not be deported while there was a "real risk that evidence obtained by torture will be used against him".
Mr Layden also said simple assurances from the Jordanian government that evidence gained by torture would not be used were never going to be enough to deport him as it was a matter for the prosecutors and the courts, not the government.
The UK Government also asked Jordanian prosecutors if they would give "an undertaking in advance that they would not rely on the statements" gained through torture, but the Jordanians refused, Mr Layden agreed.
An attempt to get the State Security Court to rule on the admissibility of the statements before Qatada is deported was also rejected, he added.
But Mr Layden dismissed suggestions that the Home Office had set a "minimum requirement" to deport Qatada, that the risk that the statements allegedly gained through torture would be used in a retrial should be removed entirely.
"I never accepted that it would ever be a minimum requirement," he said.
"This was never any kind of considered Government policy or considered political or legal representation."
The phrase "minimum requirement" stemmed from Home Secretary Theresa May's advisers at a meeting discussing Qatada's case, he added.
Mr Layden also dismissed Mr Fitzgerald's claim that Mrs May told Jordan's king that the UK government wanted to help correct the perception that Jordan used torture.
"That's flying in the face of reality to make that statement, isn't it?" Mr Fitzgerald said.
"'We're going to prove the world is square'."
While Mr Layden agreed that Jordan does use torture, and that it was widespread and routine in 2006, he insisted: "There's something behind what she said.
"It's not just nonsense."
The situation in Jordan has improved since 2006, he added.
Yesterday, the tribunal heard Qatada was "scraping the barrel" in an appeal against deportation which "bears all the hallmarks of a last-ditch argument".
The Government is satisfied that evidence gained through torture would not be used against Qatada in any trial over terror charges, Robin Tam QC, for the Home Secretary, said.
Even if Qatada loses when the Siac decision is handed down next month, it could still be many months before the Government can send him to Jordan as he could eventually appeal again to Europe's human rights judges.
Qatada has been in detention for seven years - the longest period of administrative detention in modern English history.
He was last refused bail over the Olympics, when police and security services were fully stretched.
The radical cleric, who is also called Omar Mahmoud Mohammed Othman, has challenged and ultimately thwarted every attempt by the Government over the last decade to put him on a plane and is fighting against deportation at the immigration tribunal appeal in central London.
Repeated failed attempts by UK governments over the last 10 years to deport Qatada, who is in custody and did not attend today's hearing, have cost nearly £1 million in legal fees, Government figures show.
Some estimates put the cost of keeping Qatada in the UK, either in a high-security jail or closely monitored under strict conditions in the community, along with the legal costs of the fight to deport him, at more than £3 million.
Qatada, who is said to have wide and high-level support among extremists, was convicted in his absence in Jordan of involvement with terror attacks in 1998 and faces a retrial in his home country.
He also featured in hate sermons found on videos in the flat of one of the September 11 bombers.
PA