'Vile and wicked' members of Huddersfield grooming gang jailed for raping girls as young as 12
Court hears that one man threatened girl with knife and used sleeping pills to subdue victim
Lizzie Dearden
Home Affairs Correspondent
Friday 01 November 2019 21:55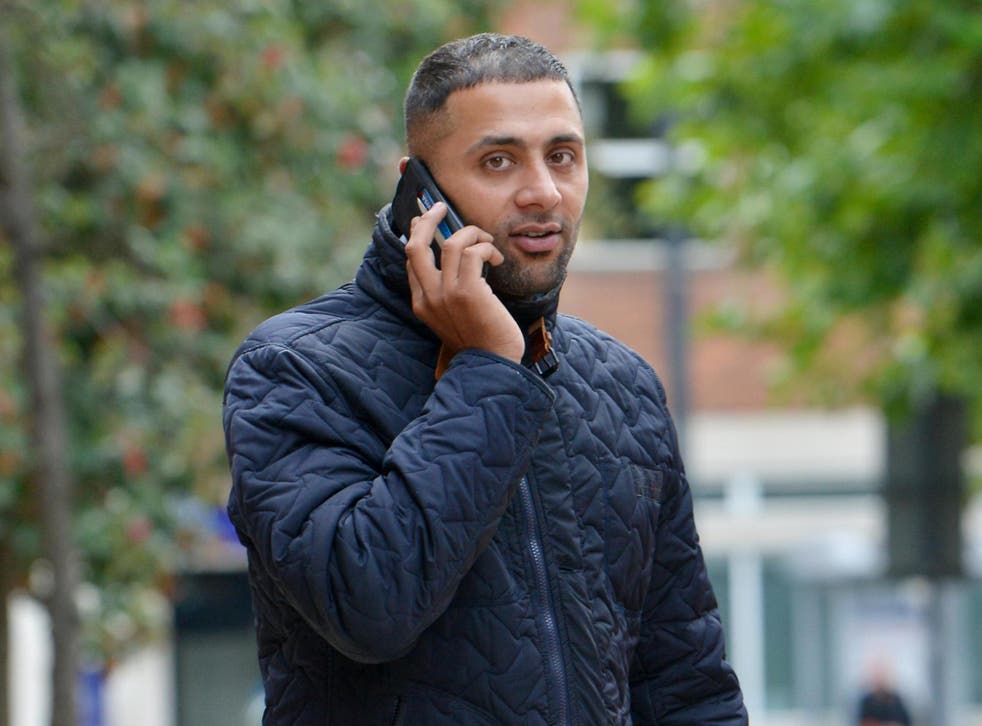 Five more members of a grooming gang that sexually abused girls in Huddersfield have been jailed for their "vile and wicked" crimes.
Leeds Crown Court heard that one of the defendants attacked a 12-year-old girl in a park as part of a "campaign of rape", and threatened a teenage victim with a knife.
Other girls were plied with alcohol and drugs at "parties" where they were groomed for what a judge called "gross sexual abuse for the defendants' own perverted gratification".
"The way these girls were treated defies understanding, this abuse was vile and wicked Judge Geoffrey Marson QC told the men. "None of you has expressed any remorse for what you did."
It was the fifth trial resulting from West Yorkshire Police's Operation Tendersea investigation into child sexual exploitation in Huddersfield.
UK news in pictures

Show all 50
Judge Marson said those charged have been "principally Asian men" who sexually abused a "large number of children", who were not all white.
"These girls were young when the abuse started, they were targeted because of their extreme vulnerability," he told the court.
"They were threatened and intimidated and plied with drink and drugs often to insensibility and often in order to facilitate sexual abuse."
The judge described how the gang abused girls as young as 12, who were deliberately targeted because of their vulnerability and social isolation.
"As the grooming began and developed in the insidious and persistent way in which it did, their behaviour began to deteriorate and families were torn apart," he added.
"In their youth and naivety they thought they were being made to feel special by flattery, going to parties, having rides in cars, being plied with alcohol and drugs.
"They thought that these men were showing them genuine affection, but what in fact was happening was that a relationship of trust was created, albeit that it was entirely false."
In a statement to the court, one of the victims said the gang obtained her trust by buying gifts and flattering her.
"They got your trust and then stuff would start happening to you," she said.
Another victim said she blamed herself for the abuse "for years and years", adding: "They're quite manipulative and when you're in that situation you're so pressured, you feel so stupid and dirty and horrible."
One 12-year-old girl was moved to foster care in a different city, but her new home received calls from men saying they had found her and "wanted to f*** her".
Callers threatened her carers, while the "absolutely terrified" girl said she believed her abusers would track her down and kill her if she reported them to police.
The victims were taken to isolated rural areas, like moors or reservoirs, to be abused and threatened with being abandoned in the early hours of the morning if they did not comply.
Judge Marson said girls were also "rendered senseless" at so-called house parties where older Asian men would abuse them one by one, in front of each other.
"It is likely that many, if not all, of these girls will never recover from the abuse they suffered," he added.
Umar Zaman, 31, and Samuel Fikru, 32, of William Street in Huddersfield, were each jailed for eight years on Friday after they were convicted of two counts of rape.
The court heard that Zaman, who has previous convictions for burglary, drug supply, violence and racially-aggravated offences, has gone on the run and is believed to be in Pakistan.
Fikru, who also has previous convictions including for sexual assaults and battery, was found guilty of two attacks on the same girl.
Tommy Robinson is released from prison after 9 weeks
Another 32-year-old man was jailed for 14 years for five counts of rape against two girls.
The abuser, who has a wife and two children, raped one victim orally at knifepoint, threatened her with violence, "laughed at her and called her a slag".
The court heard he used sleeping pills to subdue the same victim when raping her at least 10 times in a Huddersfield park.
The same man raped another victim, then aged 12, "and left her bleeding on the floor in the park" after taking her virginity.
"She had to make her own way home, bleeding, to an empty flat before disposing of her clothes in a bin bag," Judge Marson told him. "This was a campaign of rape. "
Another 32-year-old man was jailed for eight years for raping a teenage girl outside near a school.
A 38-year-old man found guilty of attempting to rape a teenage girl behind a shop, while she was in her school uniform, was jailed for seven years.
The three defendants cannot be named for legal reasons. Anti-Muslim activist Tommy Robinson was jailed for committing contempt of court with a Facebook live video streamed from outside Leeds Crown Court during earlier proceedings in the same case last year.
A sixth defendant, Banaris Hussain, raped a "particularly vulnerable" girl when others were present and abusing her at the same time.
The 36-year-old, also of William Street, will be sentenced on Monday.
Register for free to continue reading
Registration is a free and easy way to support our truly independent journalism
By registering, you will also enjoy limited access to Premium articles, exclusive newsletters, commenting, and virtual events with our leading journalists
Already have an account? sign in
Register for free to continue reading
Registration is a free and easy way to support our truly independent journalism
By registering, you will also enjoy limited access to Premium articles, exclusive newsletters, commenting, and virtual events with our leading journalists
Already have an account? sign in