Human traffickers' victims 'branded like cattle'
Symbolic tattoos assert ownership over 'assets' that can be sold for thousands of pounds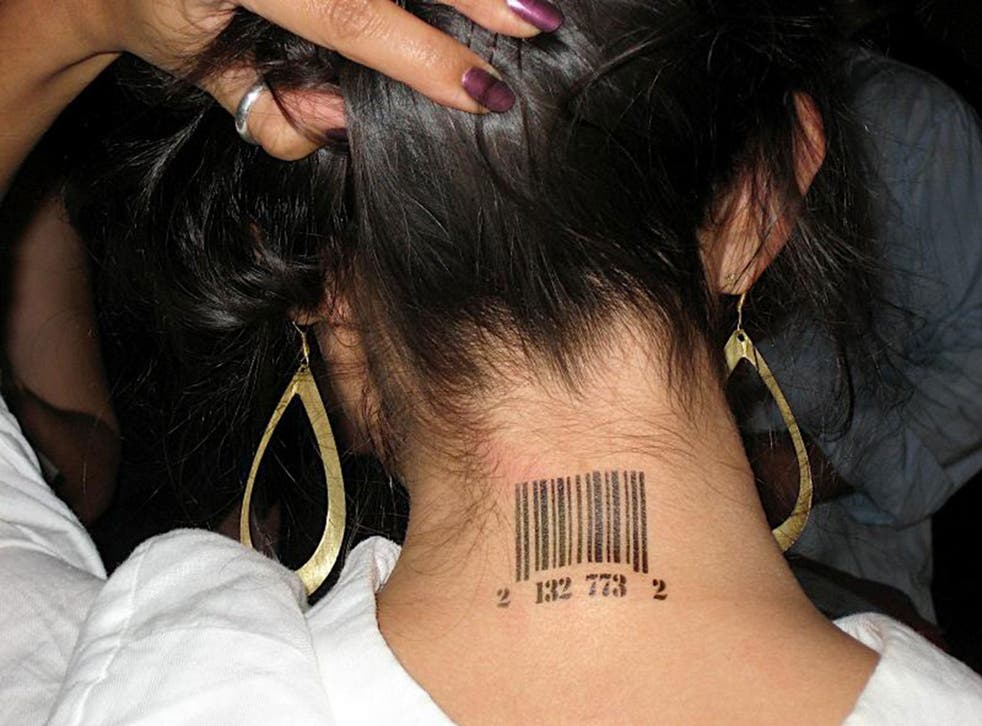 People traffickers are believed to have marked their victims with symbolic tattoos to assert their ownership over "assets" that can be sold for thousands of pounds, according to a new report out today.
The victims have been "branded like cattle" - a practice commonly seen worldwide for women in the sex trade – to show that they were aged over 18, the National Crime Agency (NCA) said.
It said it had received information that people had been marked with numbers but their meaning was not yet known. "Put very simply, you brand cattle. And that's how traffickers view people, as a commodity to buy and sell," said Liam Vernon, the head of the agency's United Kingdom Human Trafficking Centre (UKHTC).
Reports from Spain and the United States have indicated that women working in the sex trade have been tattooed with the names of their pimps.
One Romanian woman – who was whipped and held against her will in Spain - had been tattooed with a bar code and a sum of money that investigators believed was the amount that she would have to earn before the gang holding her would release her.
Nigerian traffickers have told women brought over to Britain that they have to repay as much as £50,000 for the costs of their travel and documents. They have been controlled through drink, drugs and violence to ensure their obedience, according to the report.
The agency said that online dating, social media sites and fake job adverts online were used as ruses to recruit victims, contributing to a 22 per cent increase in trafficking victims to 2,744 people in 2013 compared with the previous year. The number of trafficked British children was also sharply up because of reports about the wide scale abuse of youngsters in towns such as Rotherham, Rochdale and Oxford.
The report said that trafficking victims were most commonly forced into sexual slavery. Police saw a rise in people found put to work at car washes and in the charity bag collection racket. A woman who trafficked vulnerable workers from her native Lithuania, locked them in a squalid house and forced them to hand out charity collection bags for no pay was jailed for three years earlier this year.