Husband found guilty of murdering mother-in-law in Pakistan after his wife left him
British national convicted in the UK despite shooting taking place in Lahore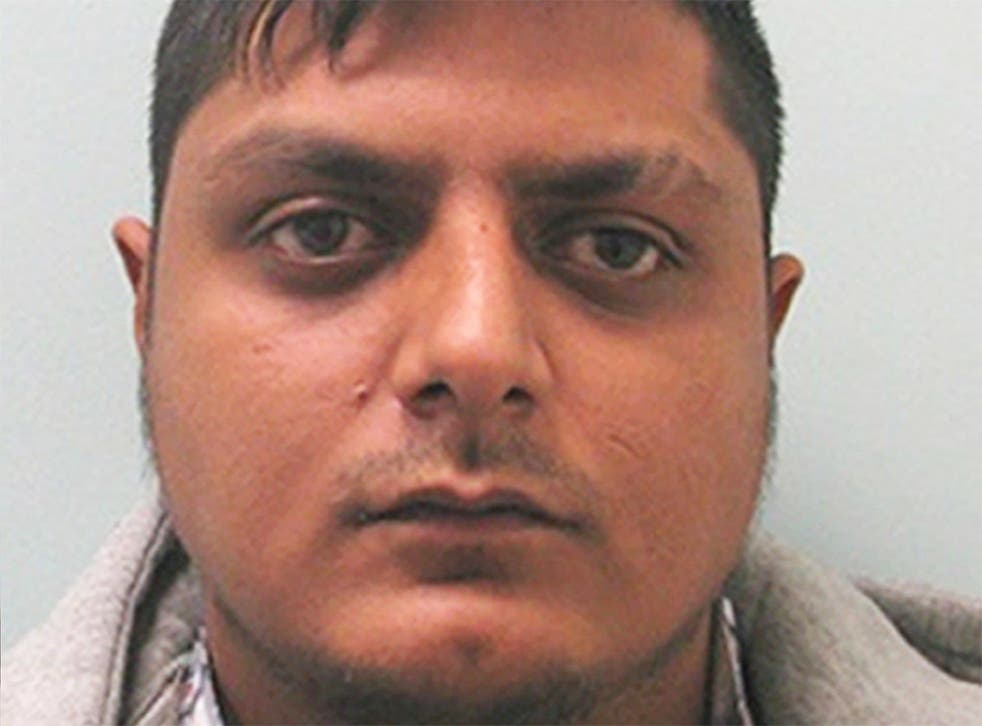 An abusive husband has been found guilty of murder – after travelling thousands of miles to Pakistan to shoot his mother-in-law in a revenge killing after his wife left him.
Tariq Rana, 31, shot Ghulam Asia on the doorstep of her house in Lahore in retaliation after 28-year-old Ayesha Riaz split up with him.
He travelled from his Wolverhampton home to track down and murder her relatives. Even though the crime took place overseas, Rana was prosecuted in the British courts under the Offences against the Person Act 1861, which gives authority for a UK national to stand trial for a murder committed overseas.
Speaking after Rana was convicted yesterday, Detective Chief Inspector Tim Duffield of the Met's Homicide and Major Crime Command, described him as a "violent and controlling man" who killed his mother-in-law "in the most callous and brutal way". "This was not a spontaneous event, but rather a revenge-driven premeditated attack aimed at causing the maximum distress and suffering to his estranged wife and her family," he said.
"It is also important to recognise the considerable assistance we received from the Pakistani authorities, without which justice for Mrs Asia's family would not have been possible.
"My deepest sympathies go out to Mrs Asia's family who have shown great dignity and courage throughout."
Rana went to Mrs Asia's home in Lahore with an unnamed accomplice, dressed as a delivery man, the trial heard. The pair rang the doorbell and when Mrs Asia, 49, went to the gate to sign for the delivery, Rana opened fire.
His mother-in-law died hours later from injuries caused by two gunshot wounds. Rana then made telephone calls to Ms Riaz's brothers threatening to "kill them all" unless his wife came back to him, according to police.
Rana will be sentenced on Friday at the Old Bailey after he was convicted of murder at Woolwich Crown Court.
He had denied murder – claiming during the trial that he was at Mrs Asia's home with a "bodyguard" to try and reconcile with his wife. An argument ensued, during which two gunshots were fired by either the bodyguard or a member of Mrs Asia's own family, he told the jury.
Rana's sister Nargus Ahmed, 33, and brother-in-law Muhammed Adeel, 35, were both acquitted of assisting an offender following the four-week trial.
Earlier, prosecutor Simon Denison had explained to the jury why Rana was being tried in the UK. "The law is that where a British national commits murder anywhere in the world, he or she can be tried here," he told the court. "He has not and will not be tried in Pakistan."
Rana married Mrs Asia's eldest daughter, Ayesha Riaz, in Pakistan in 2011 before bringing her back to Wolverhampton. From the start of the marriage he was possessive and physically abusive towards her, and regularly subjected her to vicious beatings, the court heard.
She eventually escaped in May 2012 and went to stay with an aunt who lived in the UK. But matters came to a head on 13 May, 2012 when Ayesha and Rana attended the wedding of his cousin in Birmingham.
"That evening he slapped her hard in the face after accusing her of looking at other men," Mr Denison told jurors. "The next day she resolved to leave him."
Ayesha escaped with the help of her brother and the pair went to the police. But Rana refused to accept his wife could leave him and spent the next few months making hundreds of frantic phone calls begging her to come back and threatening to hurt members of her family, the court heard.
After he stopped calling, the family thought he had gone out of their lives. "In fact he went to Pakistan, from where he plotted his revenge," Mr Denison said.
Jurors were told Mrs Asia was on the phone to her son, who lives in England, when she was killed.
The conviction comes at a time of growing concern about the scale of "honour-based violence" among some ethnic communities in the UK.
It is believed that up to 12 honour killings – those committed to defend the supposed honour or reputation of a family and community – take place every year. They usually occur within South Asian and Middle-Eastern families.
The first memorial day for victims of so-called honour killings was held earlier this month, on the 29th birthday of Shafilea Ahmed, who was killed by her parents when she was 17 after suffering years of "honour-based" violence.