Isis-supporting preacher Anjem Choudary's influence 'could increase in prison'
'There's definitely a chance that he will be seen as a martyr figure'
Joe Watts
Political Editor
Wednesday 17 August 2016 09:55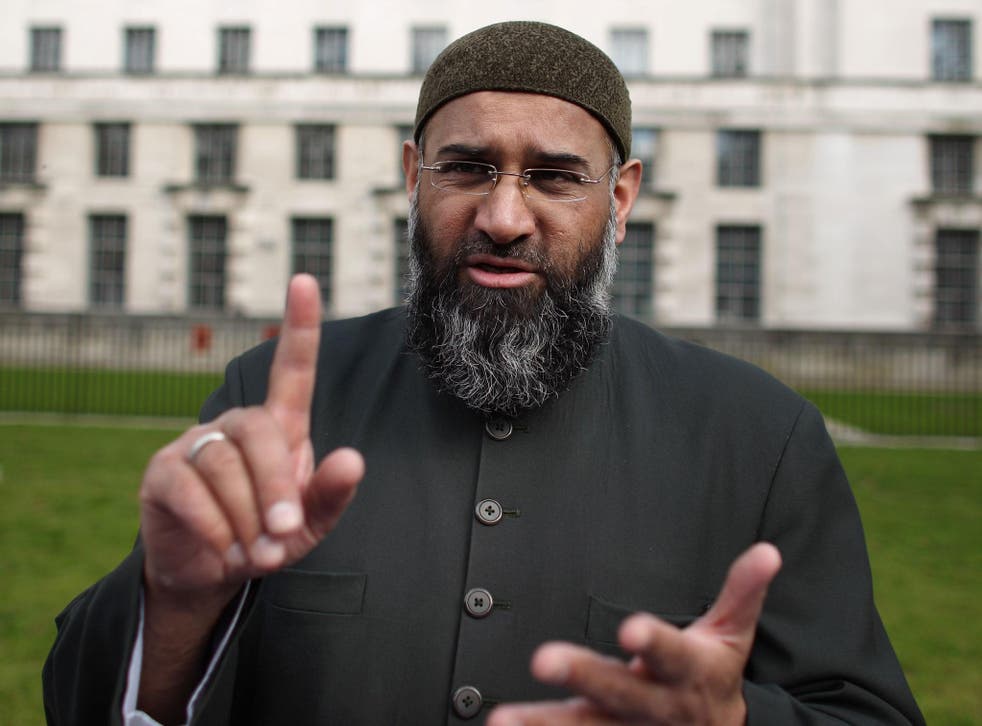 The brother of a man radicalised after meeting Anjem Choudary today warned that prison could give the extremist preacher "ripe pickings" of young vulnerable minds to target.
Robb Leech said Choudary, who is now facing years in prison after being found guilty of inviting support for Isis, could even come to be seen as a "martyr".
It came as the UK's terror law watchdog warned against the increasing use of "dangerous" control orders that restrict people's freedom before they are convicted of any crime.
David Anderson QC suggested the principle of trial by jury may be undermined by the increasing use of Terrorism Prevention and Investigation Measures, known as TPIMs.
Choudary, 49, and his co-defendant Mohammed Mizanur Rahman were convicted after pledging allegiance to Isis during its brutal advance through Syria and Iraq, using videos to support the terrorist group's cause.
But with the preacher now facing up to a decade behind bars, Mr Leech warned that his influence may be increased.
He told the BBC: "There's definitely a chance that he will be seen as a martyr figure.
"It's difficult to say. The problem with going into prison is that the prison is full of other vulnerable young people.
"Maybe it's even worse in some ways that he is in prison, it's ripe pickings for him."
Mr Leech made the documentary My Brother the Terrorist in 2014 following the imprisonment of his brother Richard for preparing acts of terrorism after fraternising with Choudary.
Independent Reviewer of Terrorism Legislation Mr Anderson said the authorities would need "very serious grounds" before committing a prisoner to solitary confinement.
But he explained there was room for improvement in ensuring "the opportunity is not there for radicalising impressionable people."
Mr Anderson also said ministers should be wary of strengthening control orders which can be used to restrict freedoms of suspects not convicted of a crime.
Terrorism in 2016: Terror attacks in Europe claimed by Isis

Show all 9
He said: "These things are very dangerous, first of all you bypass the jury and remove from yourself the ability to say, as we can all say to Anjem Chourdry, 'you were convicted fair and square by a jury of your peers'.
"And also if you are not careful it becomes counter-productive."
He said criminal laws to convict extremists were "fit for purpose" and needed to be better applied.