London bus rant video: Father with pram filmed in racist assault on elderly Turkish man
Video shows the man hurling abuse at his elderly victim and telling him to 'go back to Turkey' before throwing away his walking aid. It comes just days after a woman was arrested over a similar incident, also in north London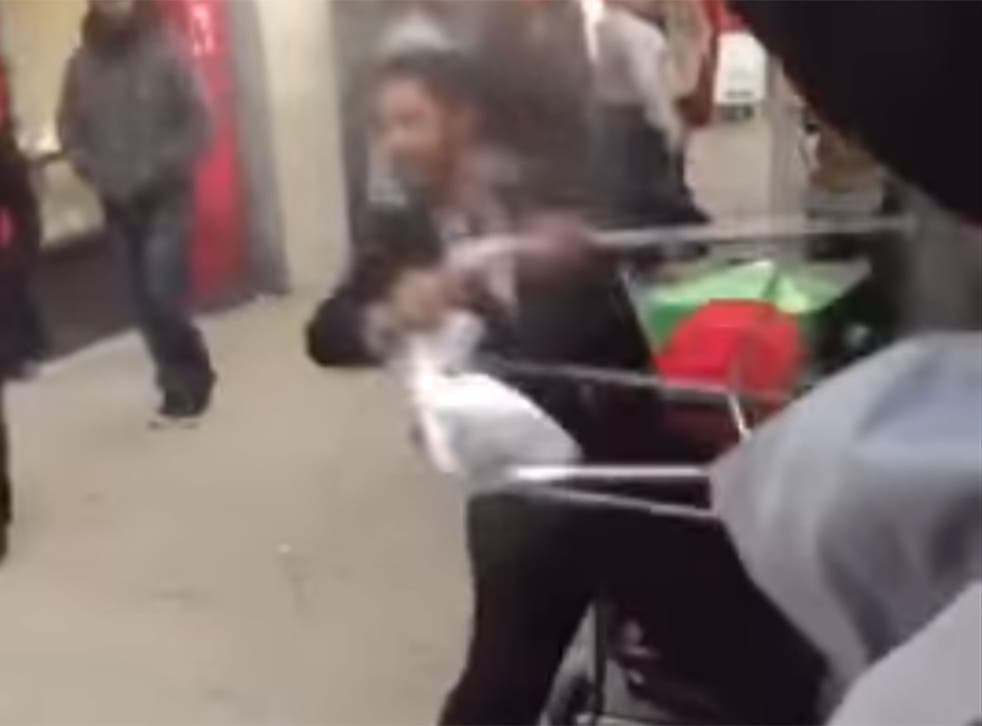 Police and transport officials are investigating reports of an Islamophobic attack on a London bus after a video emerged appearing to show a father with a pram verbally assaulting an elderly Turkish man.
Around 30,000 people have signed a petition calling on Transport for London to "stop hate crime" on public transport in the capital in the wake of the incident, which follows the arrest of a 36-year-old woman after a video emerged last week.
Shared widely online on Sunday evening, the new video shows a young man launching a sustained verbal attack on an unseen victim, who is described as Turkish.
The man can be heard shouting a range of insults and threats, including "go back to Turkey" and "I'll shove a pig's c*** in your mouth, what's f****** Allah going to say about that? Put you on a page with Big Dave."
Later in the video, the man gets up and confronts his presumably elderly victim, before grabbing his white walking aid and throwing it away down the street.
The man can be seen leaving the bus at a stop near Tottenham Town Hall in north London, and there were reports on social media that the incident may have taken place on a 149 bus.
Warning: This video contains very strong and abusive language throughout
Muslim verbally abused on London bus
Mike Weston, TfL's Director of Buses said: "This type of behaviour will not be tolerated on our network. Our passengers must be allowed to travel without fear of verbal or physical assault - we will provide the police with every assistance as they investigate this totally unacceptable incident."
The Metropolitan Police is also investigating the situation, after a woman was arrested following reports of an incident in North London.
In a video, a pregnant Muslim woman was filmed being verbally abused and threatened. Her abuser appeared to describe Muslim women as "Isis b******", "dirty w*****" and told them to "go back to your f*****g country".
Social media users have expressed shock in both cases that nobody appears to intervene.
Speaking to the Evening Standard, the alleged victim of last week's incident said: "No one did anything, so I walked to the driver and asked him to call the police. And he said: 'You can do that yourself'."