'It was a real-life hunt': Revealed - how BBC survival expert Ray Mears stalked Raoul Moat as gunman evaded £1m police search
Fugitive nightclub doorman spent days hiding out in rough countryside after shooting his ex-girlfriend, murdering her new partner and blinding an unarmed police officer David Rathband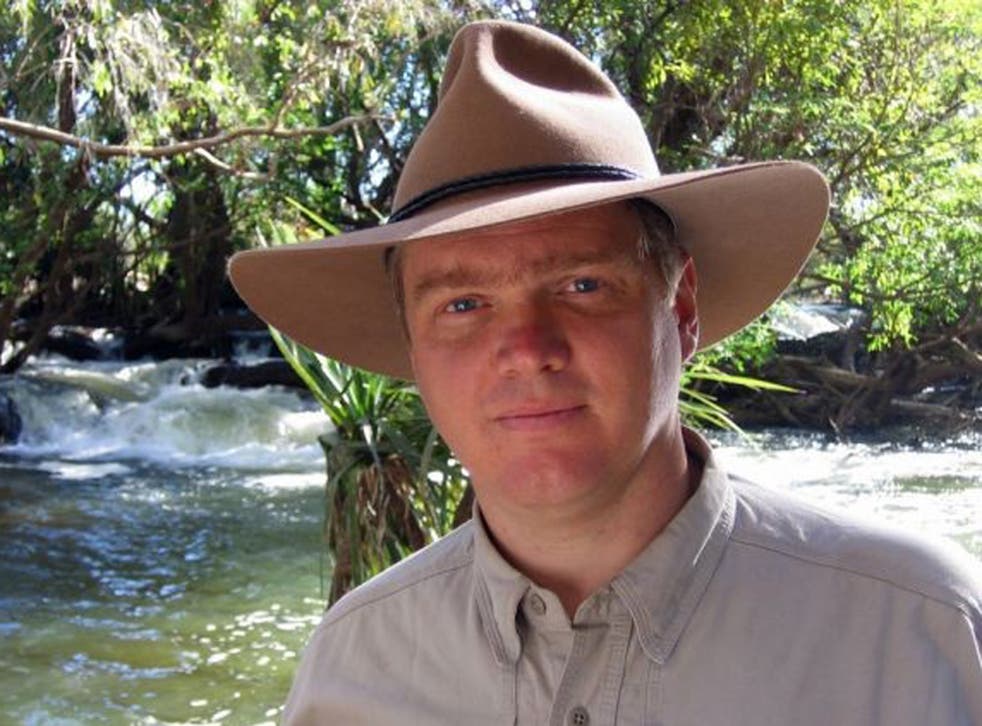 Survival expert Ray Mears has revealed how he stalked Raoul Moat to within a few feet after offering his services to track down the gunman as he evaded one of the biggest police hunts ever mounted in the UK.
Breaking a three-year silence since Moat's death following a siege in the village of Rothbury, Northumberland, the television woodsman described the effort to capture the gunman as being "out of a Hollywood film set".
At one stage it was estimated that one tenth of available national police manpower was deployed from 18 different forces on the £1m hunt which included a Tornado fighter jet. The search received saturation media coverage as it unfolded over a week in July 2010.
The nightclub doorman spent days hiding out in rough countryside after shooting his ex-girlfriend, murdering her new partner and blinding an unarmed police officer following his release from prison.
Mears, 49, said he used the bush craft skills familiar to television viewers as he was flanked by armed officers to locate Moat spending eight hours tracking him through forest on the outskirts of the market town.
Speaking ahead of the publication of his autobiography later this month, he described the operation as "all a bit surreal". He said: "This is the first time I've talked about it and it's because I feel there has been sufficient water under the bridge."
He added: "It was such a unique set of circumstances. I have experience of tracking for 40 years. I can't imagine there would be that many people in the country who would have been in a position to help the police find someone who had gone into hiding who needed to be found. It was a real-life hunt; within my skill set but outside of my comfort zone."
Police told Mears that his involvement was central in forcing Moat, 37, out of hiding and led to the eventual five-hour standoff with armed officers at the edge of the River Coquet on the evening of July 9.
It is believed he had been hiding in a storm drain. The woodsman was among a number of experts who became involved in the hunt including two forensic psychologists.
At the time Northumbria Police confirmed that Mears had helped them in the search although the television presenter refused to make any comment on his role.
Mears honed his outdoor skills as a boy camping out on the North Downs in East Sussex. His television series have shown him pass on tips for surviving with indigenous people in some of the world's most extreme environments including the desert, the Arctic and the rain forest.
Moat, a 17-stone steroid user, shot himself in the head as police marksmen deployed Tasers in a bid to disarm him.
Police discovered abandoned campsites used by the gunman as he sought to evade capture. Armed officers guarded schools and a media blackout was imposed amid fears that he was planning revenge on targets and was following the coverage of his flight.
There had been several unconfirmed sightings of Moat in the town in the hours leading up to the final confrontation. A cordon was set up around the bodybuilder as negotiators tried to persuade him to put down his sawn off shot gun.
Pc David Rathband, who was shot in the face by Moat was found hanged at his home in Blyth, Northumberland, in February last year.