James Fairweather: Teenager obsessed with serial killers jailed for 27 years over horrific murders
The killings were described as 'brutal, relentless and cowardly'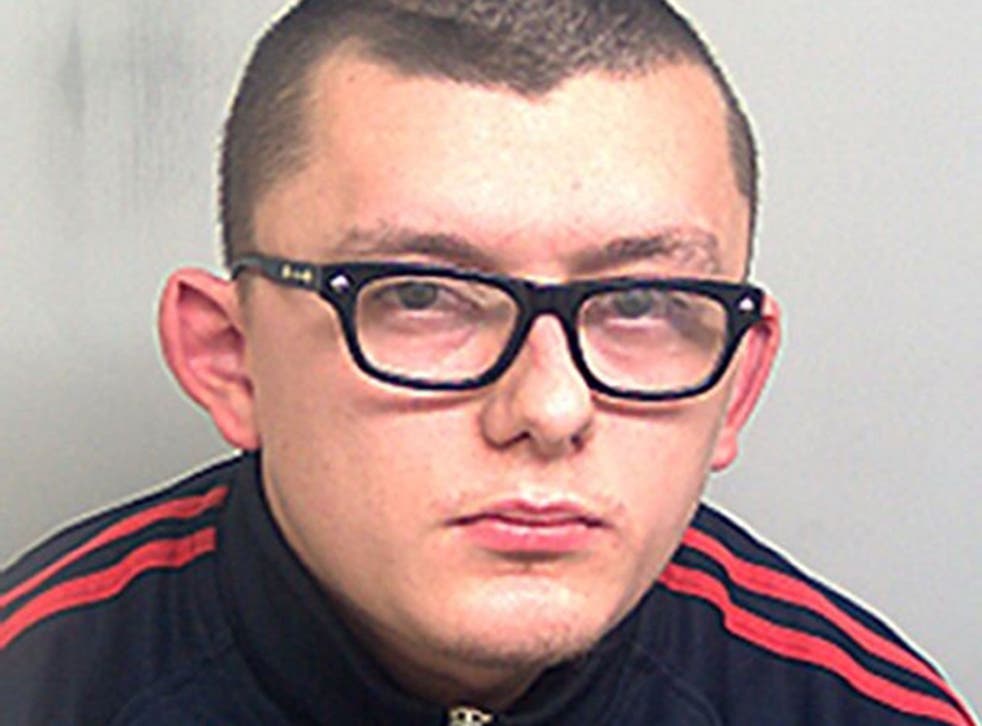 A teenage "monster" obsessed with serial killers mouthed "I don't give a s***" as he was detained for 27 years for stabbing two strangers to death.
James Fairweather gave a thumbs-up sign to his mother Anita and father James as he stood in the dock at the Old Bailey on Friday, and motioned to his mother to keep her "chin up".
Judge Justice Robin Spencer described Fairweather as "sadistic" for carrying out the random attacks on James Attfield and Nahid Almanea in Colchester.
"It is plain you were seeking to emulate other serial killers, such as Peter Sutcliffe," he said.
The teenager was just 15 years old when he stabbed Mr Attfield 102 times in March 2014 and Ms Almanea with a bayonet three months later.
Mr Justice Spencer told Fairweather the attack on Mr Attfield was "brutal, relentless and cowardly", adding: "You are well aware of the publicity this first murder attracted. I have no doubt you relished the sense of power and control that it gave you."
Fairweather was found guilty of the murders and faces a minimum sentence of 27 years in prison, despite claims he was possessed by the devil during the attacks.
Prosecuters said he would have likely received a whole life sentence had he been older, as a result of his "sadistic conduct".
The court had been told the teenager was "turned on" by serial killers and had researched Ian Huntley, Ipswich serial killer Steve Wright and Yorkshire Ripper Peter Sutcliffe, of whom he had a picture on his phone.
His favourite serial killer was American Ted Bundy, who sexually assaulted, murdered and decapitated his victims.
Fairweather pleaded guilty to manslaughter on the grounds of diminished responsibility, claiming he heard voices that compelled him to kill.
He said he wanted to emulate the serial killers he idolised and fantasised about killing his headteacher and parents.
The year-long operation to find the murderer was said to be "one of the biggest investigations" carried out by Essex Police, costing £2.6m.
Additional reporting by PA