Jason Lawrance: Judge calls for dating sites to increase security after jailing Match.com rapist
Match.com failed to remove attacker's profiles despite victims' warnings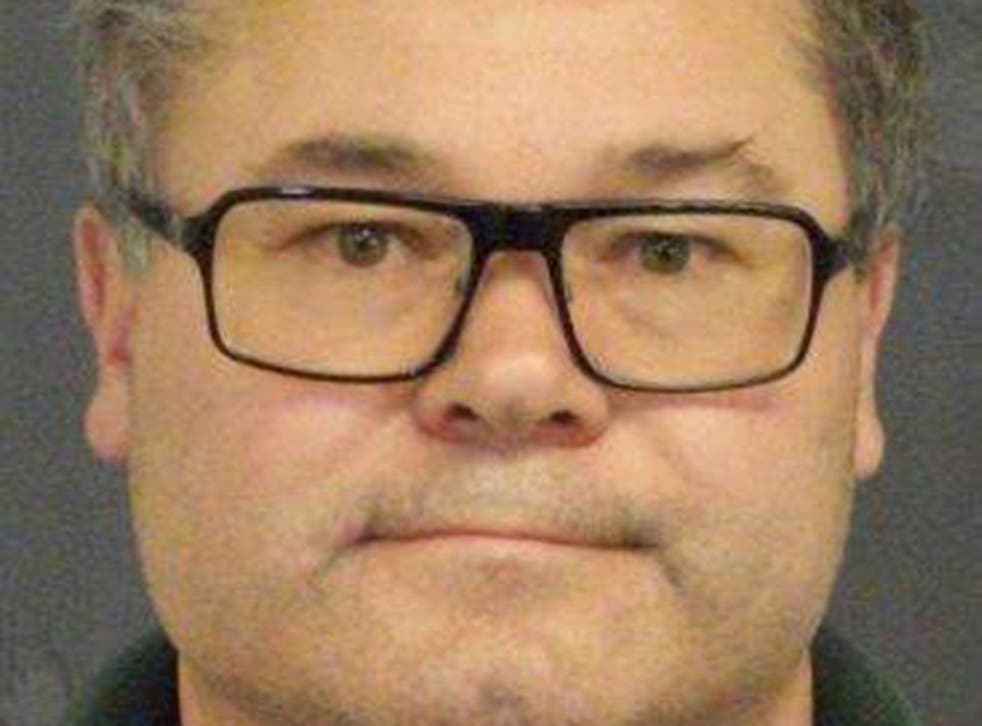 A judge has called for dating sites to increase their security after jailing a man for life over the "trail of terror and agony" he left by raping several women he had met online.
Four of Jason Lawrance's seven victims reported concerns to the dating website Match.com – including one who called him a "dangerous sexual predator" – but the company failed to remove the profiles he used to meet them and did not contact the police. After the complaints, the 50-year-old property developer went on to rape three other women.
Sentencing him to life in prison with a minimum term of 12-and-a-half years, Judge Gregory Dickinson QC suggested that a "system of automatic referral" to the police could be set up to deal with reports of violence on such websites.
However, a source at Match.com claimed that they were not legally allowed to pass on information about potential rapists to the police because it would breach the privacy rights of the person making the complaint and leave them open to being sued for defamation.
A spokesperson for Match said: "We would like to be able to report crimes to the police, but as things stand our understanding is that UK law makes it defamatory for a third-party like Match to report individuals based on complaints by other users. In all crimes, reports need to be made by those in a position to bring charges. Since we would not be a witness to the crimes, we would not be in a position to press charges. We work very closely with the police whenever there's an opportunity as we have done in this case."
The source suggested that new legislation was required to address the judge's concerns. But yesterday, the Government did not appear to be looking at the issue, with spokespeople for different departments referring requests for comment to one another.
Lawrence, a brutal thug from Liphook in Hampshire who was known for violence from his school days, appeared outwardly respectable as a former company director in the construction and property trade. But he used Match.com to seek out vulnerable, petite women to indulge his desires for violent sex, whether they consented or not. He continued to do so even after marrying a woman he met online.
He raped a woman in her home in Buxton, Derbyshire, in November 2013 as she "screamed hysterically".
He later sent a text apologising for "hurting her" and saying: "When you were crying out for me to stop, I couldn't, I'm so mad at myself xxx." In the same year he tried to rape a woman at her home in Spalding, Lincolnshire, then sent her a text the next day saying "Boo! Xx".
On 2 March a jury found him guilty of five counts of rape, one of sexual assault and an attempted rape.
Judge Dickinson spelled out the need for action to prevent similar serial rapists using internet dating sites in this way.
"The seriousness of this case provides both the need and opportunity to learn something and to take steps to increase protection for others in the future," he said.
The judge told the court that no one person or organisation had been in a position to "join the dots" or have an overview of the complaints made to the website.
"It does seem to me that, in this age of easy access to data and records, there should be a system that allows one authority to be a central point of contact for any complaint of this nature... consideration should be given to a system of automatic referral to the police or some other central agency of any complaint that is made," he said.
Match.com said in a statement that it agreed with the judge that the case was "an opportunity... to learn and take steps to protect users".
It said it had improved its procedures and had introduced "a zero-tolerance policy for reports of serious offences". It has also been working closely with a personal safety charity, the Suzy Lamplugh Trust.