Rania Alayed case: jealous husband jailed for 20 years for honour killing of his wife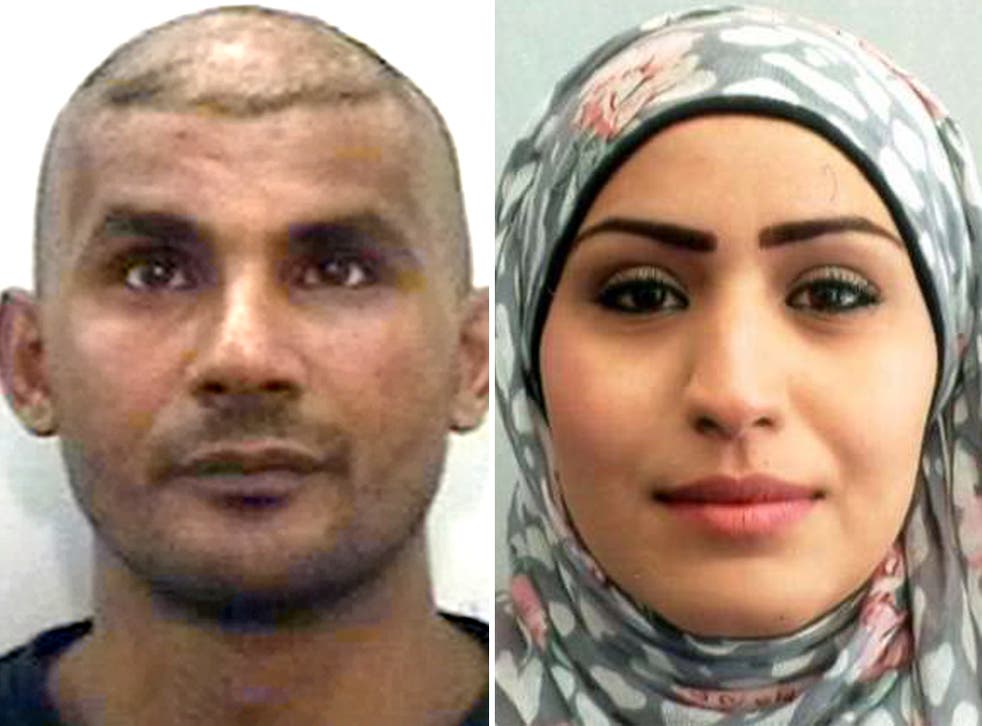 A man who murdered his wife and mother of his three children in an honour killing because he believed she was becoming too Westernised was sentenced to serve a minimum of 20 years in jail today.
Ahmed Al-Khatib, 34, became jealous of his 25-year-old Syrian-born wife Rania Alayed when she enrolled at a local college and began studying English.
She gave up wearing traditional dress and made friends with fellow male students. Her husband had subjected her to years of physical and mental abuse eventually forcing her to flee the family home in January last year and seek sanctuary at a homeless refuge in a bid to start a new life.
Fearing revenge for walking away from the marriage she sought court orders barring him from seeing her of her children now aged nine, seven and two.
But five months later Al-Khatib lured her to a flat in Salford, Greater Manchester, where he murdered her, stripped her of her clothes and concealed her body in a suitcase. It is believed the children were in the next room when the attack happened.
With the help of his two brothers he attempted to transport her remains to a remote forest close to her former home in the North East of England.
But as he sought to cover up his crimes his camper van developed mechanical trouble and he was forced to make a "split-second decision" and bury her by the side of the busy A19 near Thirsk, North Yorkshire. Despite extensive searches of the area by police her body has never been found.
Al-Khatib, who met his wife when she was aged 15, reported her as missing a month after she was killed. His older brother Muhaned Al-Khatib, 39, confessed his part in the plot after watching a televised appeal for her safe return.
He was found not guilty of murder but jailed for three years at Manchester Crown Court after admitting perverting the course of justice. A third brother Hussain Al-Khateeb, 35, was convicted of the same crime and sentenced to four years in jail.
Ahmed Al-Khatib claimed that his wife was transformed into a Jinn – a Muslim spirit or demon – and that he pushed her to the ground resulting in her suffering a fatal head injury.
Detective Chief Inspector Phil Reade, of Greater Manchester Police's major incident team, said Rania was beginning to build a future for herself
"Al-Khatib's murderous actions were motivated by his outrage and jealousy that Rania would attempt to take control of her own life and live a more westernised life, after suffering years of abuse at his hands.
"His male 'pride' clearly couldn't take a strong woman trying to determine her own fate, so he carried out one final act that would ensure she could never defy him again. The irony is that this horrific act of self-pity has brought nothing but shame on him and his family," he said.