Justin Lee Collins apologises for 'irrational' treatment of ex-girflriend Anna Larke
'I'm sorry', says Collins in first interview since harassment trial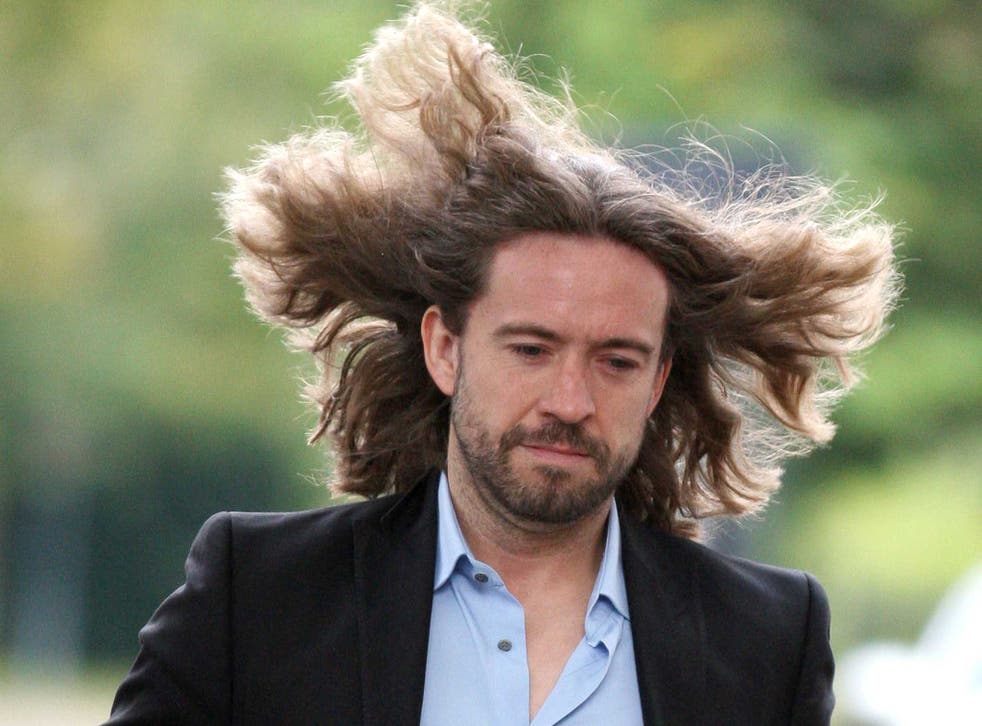 Disgraced comedian Justin Lee Collins has apologised for his "disgusting" treatment of his ex-girlfriend, in his first interview since being convicted of harassment.
Collins, 39, conceded that the way he behaved towards Anna Larke was "irrational" and "bizarre", and said that he would regret the abusive terms he threw at her for the rest of his life.
The comic was sentenced to 140 hours community service in October 2012 after being found guilty of harassment causing fear of violence.
The court heard Collins had waged a "campaign of abuse" against Ms Larke, keeping a dossier of her past sexual experiences, spitting in her face and making her sleep facing towards him.
During the trial, a recording of one of Collins' arguments with Ms Larke was played out in which he called her a "fucking slag" and a "dirty, vile whore."
Speaking to the Sun on Sunday as he seeks to relaunch his career on digital radio, the former Rock of Ages and Friday Night Project star said: "It was irrational, bizarre and disgusting.
"I've tried to make sense of it but I can't. I am entirely to blame for the awful things that came out of my mouth during that argument."
He added: "Some of the arguments were deeply personal, embarrassing, and mortifying to relive. To have my mum read about those things was terrible.
"I couldn't believe what was happening. Even when I was in the dock, it didn't feel like it was me on trial. It was surreal. I was thinking, 'How have I got here?"'.
The comic also revealed that he had sought help from a psychotherapist following the trial. "I needed help and to chat to someone impartial. We talked through the toxic relationship, the court case and how to find a way to deal with everything. The therapy continues."
Collins claimed he has turned down offers to appear on TV shows Celebrity Big Brother and Splash! since his community sentence, which he served in part at the Whitechapel Mission homeless charity.
But he is now seeking to return to the limelight as a host on new digital radio station, FUBAR. He will present a comedy and music show on the subscription-only service, which claims to be the UK's first digital network dedicated to broadcasting "uncensored" talk radio.
Collins will star alongside names such as writer and comedian Richard Herring and Tom Deacon, who have also been signed up to present on the station.
"If my time on TV is done, then I had a good run," he told the newspaper.
In November last year Collins reportedly made a low-profile return to comedy, taking to the stage at the St James's Theatre in London as part of a pop-up comedy event called "What's the fuss?" organised by comedienne Helen Lederer.
While Collins refused to comment on pictures showing him with actress Marianne Adams, he claims his personal life is now "good". He said: "I'm in a relationship and I'm really happy."