'King of the party': Dominique Strauss-Kahn to go on trial accused of aggravated pimping
Former leader of the International Monetary Fund has denied all the accusations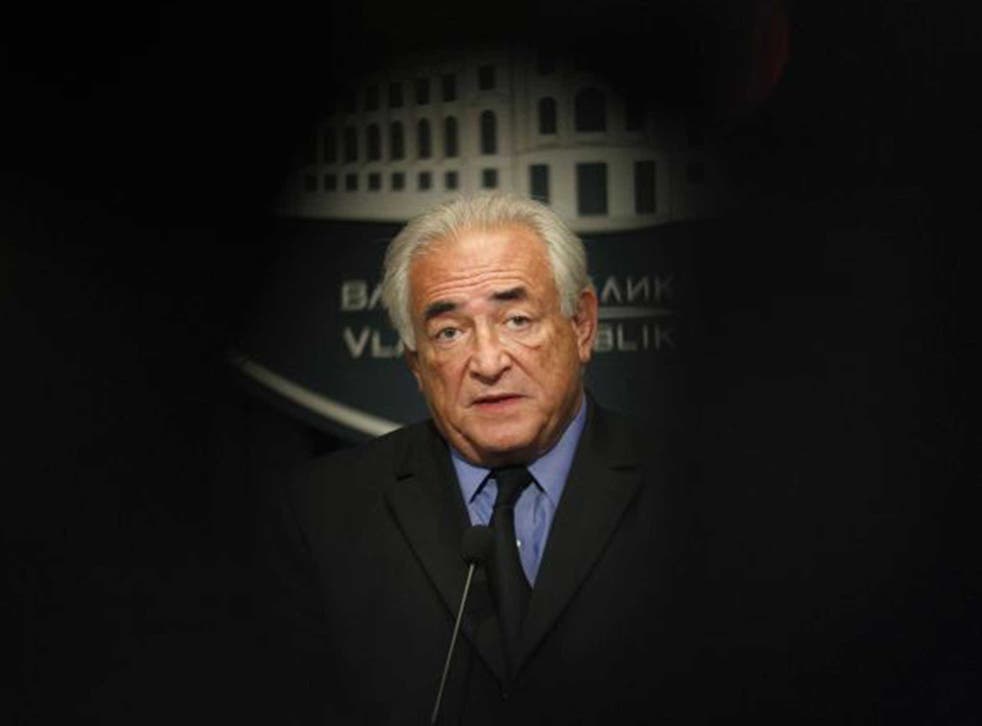 The disgraced former head of the International Monetary Fund Dominique Strauss-Kahn will today stand trial in France accused of pimping.
Once tipped as the country's next presidential hopeful, Mr Strauss-Kahn, 65, described by witnesses as "the king of the party", stands accused of procuring sex workers internationally for an alleged prostitution ring based in a hotel in Lille.
Mr Strauss-Kahn has admitted attending sex parties in Lille but claims he did not know the women were prostitutes.
The former IMF leader faces a charge of "aggravated pimping" and stands accused of using his business contacts to hire women for sex parties in Washington, New York, Paris and Brussels.
The court is expected to hear how Mr Strauss-Kahn, while in Washington, instigated more than 15 "soirees" between 2009 and 2011, during which the economist is accused of having group sex with multiple prostitutes, in scenes described by witnesses as "carnage".
Prosecutors argue that it would have been impossible for Mr Strauss-Kahn to be unaware that the women were paid, adding that the activities were organised around his busy international schedule and that the lack of condoms used suggested the women participating could only have been paid.
In confiscated messages, which are expected to be seen by the court, Mr Strauss-Kahn refers to the women involved as "gifts", Le Parisen claims.
Some of the sex workers who encountered him have claimed they were told not to mention they had been paid. Another, whose testimony was quoted by Journal du Dimanche, claimed as an escort it was unusual to meet someone who had as little respect as Mr Strauss-Kahn.
He will appear in court alongside 13 others, including the owner of the brothel, Dominique Alderweireld – better known as "Dodo the pimp". Mr Alderwirdeld reportedly prepared for the case by having his teeth whitened in Spain.
If convicted Mr Strauss-Kahn faces up to 10 years in prison and fines possibly totalling 1.5 million.
Mr Straus-Kahn and his 13 co-defendants deny the charges.
The former IMF leader described the allegations of pimping as "dangerous and malicious insinuations and extrapolations".
In 2011 his lawyer, Henri LeClerc, said: "I challenge you to tell the difference between a naked prostitute and a naked woman of the world," after Mr Strauss-Kahn admitted partaking in group sex but denied knowing that the women were prostitutes.
It's the latest sex-related scandal to further dirty his already tarnished reputation.
In 2011 he stepped down from the IMF after New York hotel maid Nafissatou Diallo accused him of attempted rape.
The charges were later dropped and Ms Diallo received an undisclosed settlement from Mr Strauss-Kahn.
Two other cases against him, alleging sexual assaults and gang rape, have also been dropped.