Lee Rigby murder: Spotlight cast on security services
The secret services were aware of both Michael Adebolajo and Michael Adebowale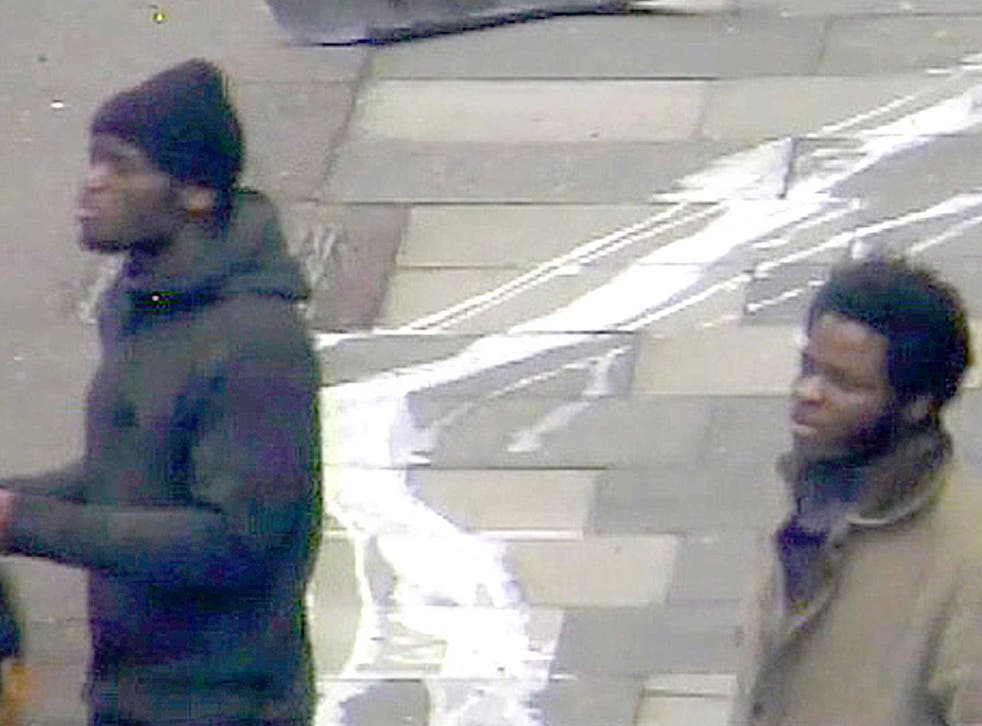 Questions remain over why the murderous fanatics who butchered soldier Lee Rigby were left free to kill when they were both known to the security services.
It quickly emerged in the wake of the killing that the secret services were aware of both Michael Adebolajo, 29, and Michael Adebowale, 22, but seven months on no answers have been given as to why they were not more closely monitored.
The Intelligence and Security Committee (ISC) has started an investigation into events surrounding the murder and will scrutinise the actions of the intelligence and security agencies, as well as counter-terror police.
Ahead of the trial MI5 director general Andrew Parker gave a speech in which he appeared to address the concerns.
In the speech, which garnered much attention for other comments directed at recent intelligence leaks, he said: "Knowing of an individual does not equate to knowing everything about them. Being on our radar does not necessarily mean being under our microscope.
"The reality of intelligence work in practice is that we only focus the most intense intrusive attention on a small number of cases at any one time.
"The challenge therefore concerns making choices between multiple and competing demands to give us the best chance of being in the right place at the right time to prevent terrorism.
"There are, of course, processes for making these decisions, but I can't emphasise too strongly that it is not and never can be a precise science, and it should not be treated as if it were.
"It centres on the art of judgment by intelligence professionals, who rarely have more than fragments of a picture to work with."
Terrorism expert Raffaello Pantucci, a senior research fellow from the Royal United Services Institute, said the men would not have set off "trip wires" that often expose deadly plots.
He said: "The two Michaels were part of the intelligence picture, but there will be a lot of people who on paper look a lot like this. They appear on the periphery of other investigations but it's not clear what the trigger is.
"They get involved in al-Muhajiroun, they are quite radicalised but they're not involved in a detailed plot and then they decide to go and do something.
"They are very difficult to understand because they don't appear to have the direction which would give the security services a trip wire."
Adebolajo was involved in demonstrations linked to the now-proscribed group al-Muhajiroun, and was pictured feet from the group's co-founder Anjem Choudary at a protest in 2007.
His extremist beliefs became even more apparent when he was arrested in Kenya in 2010, apparently trying to get to Somalia to join the terrorist group al-Shabaab.
Adebolajo was then brought back to the UK and it is unclear how the authorities decided to deal with him. A friend, Abu Nusaybah, claimed that MI5 asked him to work for them, and during the trial it emerged that when police asked for Adebolajo's address, he told them that MI5 could give the location because they had visited him earlier in the year.
Mr Pantucci said the pair would have viewed Fusilier Rigby's slaying as "just deserts" because he was a soldier, and not as a particularly brutal act.
"From the perspective of the Michaels and their radical ideology, this wasn't a brutal incident, it was just deserts. This was a soldier, not some poor civilian. This was a soldier who had been killing their brothers in Afghanistan."
Fusilier Rigby, from Langley, in Middleton, Greater Manchester, was from 2nd Battalion, The Royal Regiment of Fusiliers, and had served in Afghanistan.
He was attached to the regimental recruiting team when he was hacked to death as he walked back to Woolwich barracks after spending the day at the Tower of London.
Al Qaida has been encouraging supporters to stage small-scale attacks like Fusilier Rigby's murder for the past three years, because such plots are very hard to detect, but Mr Pantucci said the messages do not seem to be having a significant effect.
"This method of just kill someone with a knife, pick a guy and go and kill him, the groups have tried to push people in that direction for a while.
"Inspire has been trying to push this since 2010. Three years on and I can count on one hand the number of attacks like this in Europe."
Mr Parker stressed in his speech that it is impossible to free society of terrorism.
"In a free society, zero is of course impossible to achieve in the face of persistent and serious threats - though we will keep stretching for it," he said. "There can be no such guarantee.
"And then there is the difference between knowing of someone and knowing everything about them."
Mr Parker said MI5 cannot "continually monitor every aspect" of a person's life.
And he added: "The idea that we either can or would want to operate intensive scrutiny of thousands is fanciful. This is not East Germany, or North Korea. And thank goodness it's not."
PA