Lord Janner criticised justice system for excusing alleged Nazi war criminal who had dementia
The politician is accused of sexually abusing boys but is deemed too ill to be questioned in court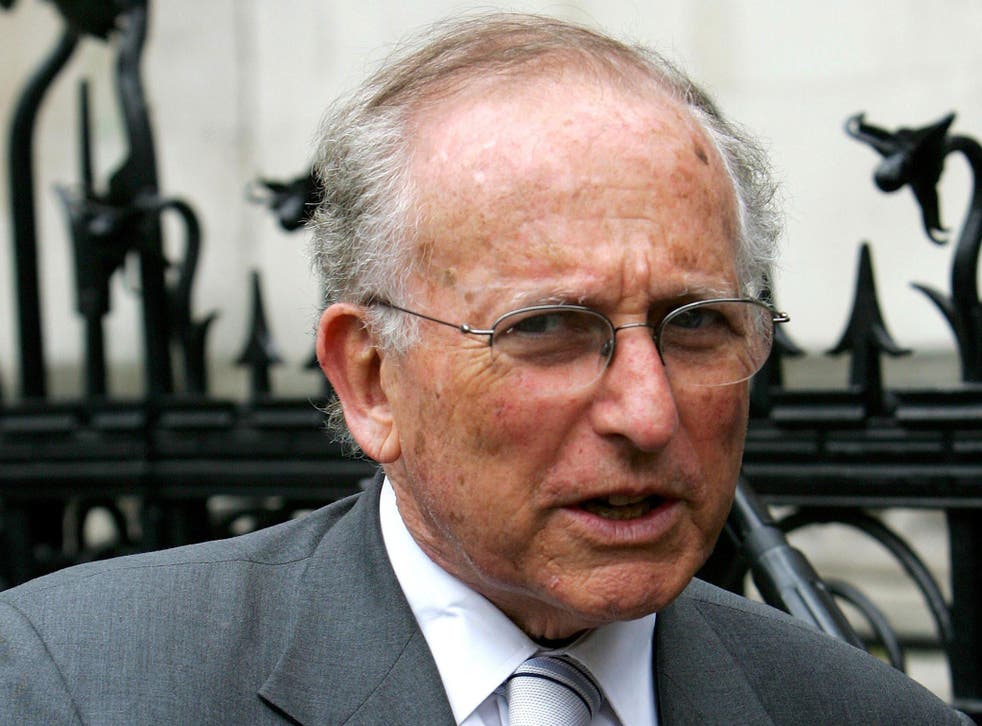 Lord Janner, the Labour peer who escaped charges over alleged child sex abuse because he suffers from dementia had in the past criticised the justice system for excusing a suspected Nazi war criminal for the same reason.
Greville Janner has criticised the Old Bailey jury system for allowing an 86-year-old man to escape being questioned in 1997 over Nazi atrocities that had taken place in 1941 and 1942.
Szymon Serafinowicz, a retired carpenter from Surrey, was arrested in 1995 as the first British person under the War Crimes Act in connection with murders of three Jewish people during the Second World War.
He had denied the allegations but could not answer questions and put forth his case during a trial due to having dementia.
Beautiful portraits of survival show Auschwitz prisoners 70 years later

Show all 29
Lord Janner, a former Leicester MP and chairman of the Holocaust Educational Trust had said: "I am sorry that he was not tried while he was fit enough to stand. War criminals have managed to evade prosecution under our system of justice for decades.
"There were absolutely no reasons why he should have escaped charges for ever."
"I don't care what bloody age they are," he said in 2012, according to The Jewish Chronicle. "These criminals should have been dealt with years ago."
Lord Janner, who is also 86-years-old, was excused by the Crown Prosecution Service from being questioned over "some of the most serious sexual crimes imaginable" due to the "severity" of his dementia. He has also been suspended by the Labour Party.
He would have been charged with 14 indecent assaults on a male under 16 between 1969 and 1988; two indecent assaults between 1984 and 1988; four counts of buggery of a male under 16 between 1972 and 1987; and two counts of buggery between 1977 and 1988.
Lord Janner's family said he "is entirely innocent of any wrongdoing" and the police condemned the CPS decision as "wrong".
More than a dozen people came forward to claim that they were abused by the politician, who is alleged to have used his position to prey on vulnerable young boys from children's homes.
The CPS announced last year that it was considering evidence against Lord Janner as part of an inquiry into allegations of historical child abuse.
The investigation was linked to Frank Beck, who ran children's homes in Leicester and mentioned his name.
Beck was found guilty of sexually and physically abusing more than 100 children in the 1970s and 1980s. He was handed five life sentences and died in prison.
Lord Janner was diagnosed with Alzheimer's disease in 2009 and has been on a formal leave of absence from the House of Lords since October 2014.
He made his last speech, which was on the subject of Palestine and Israel, in February 2013.