Madeline McCann investigation was 'held back by competing crime agencies'
So many British agencies got involved in search it created 'frustration and resentment' among Portuguese police, report says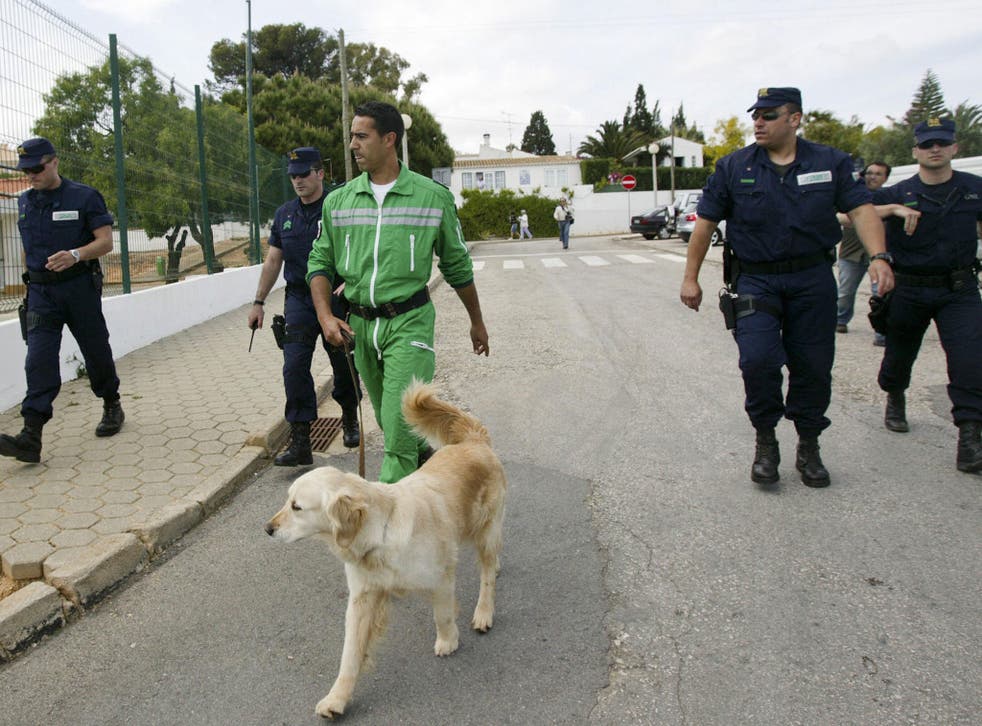 The competition between British police and crime agencies to be involved in the search for Madeleine McCann has hampered the investigation into her disappearance, according to the findings of an unpublished Home Office report.
The report, commissioned by the former Home Secretary Alan Johnson in 2009, though yet to be released, is thought to have resulted in British authorities re-opening the investigation into the missing toddler. According to its author, Jim Gamble, so many British agencies got involved in the search that it created "frustration and resentment" among Portuguese police, even leading to warnings that British officers were acting like a "colonial power".
The report criticised the decision of the Association of Chief Police Officers (ACPO) to put Leicestershire Police in charge of the operation concluding that it was ill-equipped to deal with the scale of the investigation.
Mr Gamble, the former head of the Child Exploitation and Online Protection Centre (CEOP), told Sky News the intervention of competing police chiefs has had a long term negative effect on the investigation. Within the first few weeks of the toddler's disappearance in May 2007, the Portuguese were advised by the CEOP, the Metropolitan Police, the Serious Organised Crime Agency and the National Police Improvement Agency.
The Madeleine McCann case

Show all 25
"It was unhelpful. I've no doubt relationships from the outset with the Portuguese were impacted by it and I think that had a long term negative effect on the investigation and I think to this very day the Met investigation team that's engaged now are still having to manage and massage that relationship and perhaps to be fair to the Portuguese, mend some fences that were trodden on in the early days," he said.
Mr Gamble said that the initial Portuguese police response to Madeleine's disappearance was "haphazard". "There was chaos, and as it went on it was haphazard which was alien to the more structured police you would expect here in the UK. There was not a sense of order."
One of his recommendations was the establishment of a national centre for missing children which could combine the resources of the best experts and technology. This has not yet been set up, and Mr Gamble believes could create circumstances for a similar case to occur again.
Madeleine disappeared from her family's holiday apartment in Praia da Luz in the Algarve on 3 May 2007, as her parents dined at a nearby restaurant. Portuguese police reopened their investigation in October last year.
The Home Office declined to comment.