Maoist cult chief Aravindan Balakrishnan claims challenge to his leadership caused space shuttle disaster
Mr Balakrishnan outlines series of global events he claims were orchestrated by his invisible mind-controlling accomplice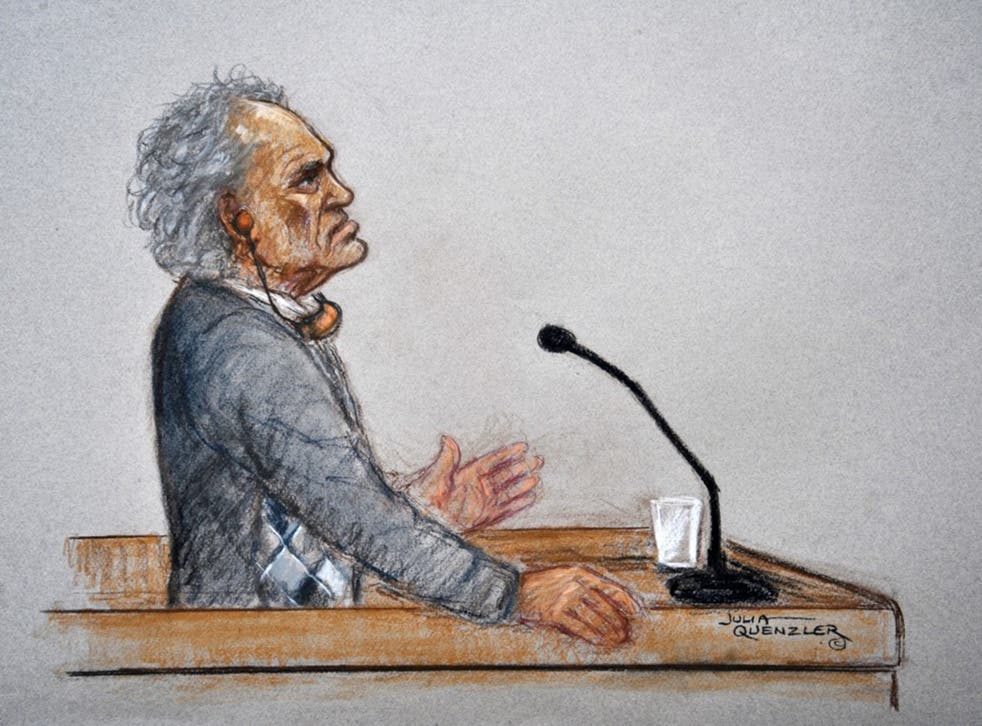 A Communist cult leader accused of keeping his daughter imprisoned for three decades within his workers' collective has claimed that a challenge to his leadership resulted in the 1986 space shuttle disaster.
Aravindan Balakrishnan, 75, who is on trial for the alleged rape of two other women and his daughter's false imprisonment, outlined a series of global events that he claimed were orchestrated by his invisible mind-controlling accomplice known as Jackie.
The man known as Comrade Bala within the collective that he founded 40 years ago told Southwark Crown Court that Jackie was also responsible for the death of a Malaysian prime minister and the election of Jeremy Corbyn as Labour leader.
Mr Balakrishnan is accused of brainwashing members of the women-only Communist collective into believing that he was a God-like figure with the power over life and death. The prosecution claims that the charismatic speaker's control was so great that his dwindling number of followers were terrified to leave their headquarters alone for fear that they would be killed by fascist agents.
He is accused of running such a stifling regime that when his daughter finally fled the south London commune at the age of 30, she was unable to walk properly, cross the road or cope with simple financial transactions.
The prosecution claims that Comrade Bala harnessed Jackie – an acronym for Jehovah, Allah, Christ, Krishna and Immortal Easwaran – as a tool to ensure that women in the collective did his bidding, including fulfilling his sexual demands.
Giving evidence for the first time, Mr Balakrishnan told the court that Jackie was an "electronic satellite warfare machine" built by the Communist Party of China and the People's Liberation Army. "It has got unbelievable control," he said. "It can pull your head out from your body."
Asked to provide examples of the power of Jackie, he told the court that it could cause volcanoes and natural disasters and claimed that the Challenger shuttle disaster was a direct response to one of the members of his collective "hassling me".
Asked by the defence barrister, Adam Wiseman, where the machine was, he said: "I can't tell you because it might put you to sleep."
Mr Wiseman said: "It's a risk I'm willing to bear. Are you able to help the jury [understand] as to how this machine is controlled?"
Mr Balakrishnan responded: "Recently there was an election of a Labour leader…" before he was cut off.
Born in western India, Mr Balakrishnan moved to Britain in the 1960s to study at the London School of Economics before setting up his workers' commune in a series of houses in the capital, the court heard.
The jury was told that members of the collective went out in pairs as a defence against what he called the British Fascist State and violence on the streets of the capital. He gave details of life in the collective where rotas were drawn up for chores from which he was excluded so he could concentrate on his ideological and political work, the court heard.
UK news in pictures

Show all 50
He said that he was jailed for six months in 1978 along with a number of other members of the collective following a police raid. His daughter was born in 1983, the result of an affair with a fellow member of the commune. She was told that her real father was a Peruvian freedom fighter, to protect her from the constraints of a traditional nuclear family, the court heard. Mr Balakrishnan conceded that he might have told other members of the collective that her birth was as result of electronic warfare.
His daughter – who cannot be named for legal reasons – never went to school or had friends and had limited contact with the outside world before she finally escaped in 2013, the court has heard. When she left the house, she was diagnosed with diabetes and chronic post-traumatic stress disorder, but had never been registered with a GP. Mr Balakrishnan said that he had never seen a doctor in 50 years and his personal belief was that the NHS stood for "Never Help Self".
Mr Balakrishnan, whose wife of 44 years, Chandra, sat at the back of the court, said the two women who accused him of rape had pushed themselves on him. He accepted that he had sex with them but said it had been consensual. He said there was competition for his attention in the commune, which had six members before the flight of his daughter in 2013.
During cross-examination by Rosina Cottage, QC, counsel for the prosecution, he denied that he bore any responsibility for his daughter's condition on her release.
Mr Balakrishnan, of Enfield, north London, denies the charges against him.
The case continues.