Mark Lancaster appears in court over alleged sexual exploitation through SponsorAScholar website after Independent investigation
The 39-year-old IT consultant is alleged to be behind the site that claimed it could arrange for young women's tuition fees to be paid in return for sexual relations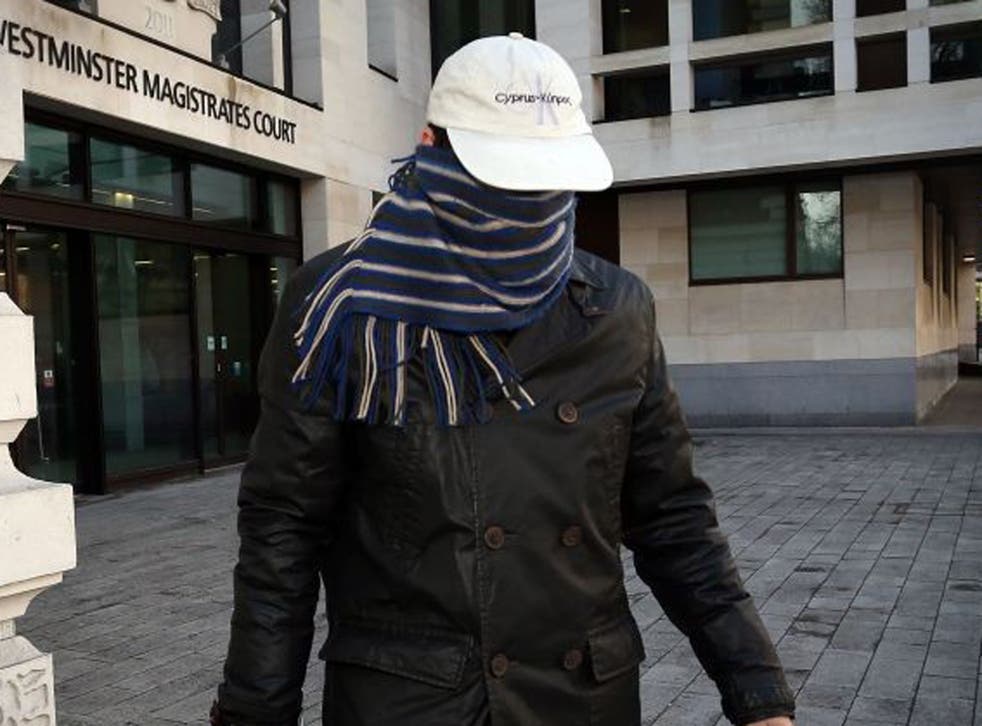 A computer consultant has appeared in court accused of seeking to entice a woman into sexual exploitation through a website that offered to pay the tuition fees of female university students in return for sex.
Mark Lancaster, 39, who was arrested by Scotland Yard officers following an investigation by The Independent into the SponsorAScholar website, was told that his case will be heard by a Crown Court at a brief hearing at the Westminster Magistrates Court in central London.
The IT consultant, who was previously employed as a sub-contractor for military computer systems run by the Ministry of Defence, spoke only to confirm his name and address. He did not enter a plea to the charges against him.
The father-of-two, from Horndean, Hampshire, is accused of two offences under the Sexual Offences Act allegedly committed between 1 September and 30 September last year. One charge is an allegation of voyeurism and the second accuses him of trafficking a woman within the United Kingdom for the purpose of sexual exploitation.
The computer expert was detained in December by the Trafficking and Prostitution Unit of the Metropolitan Police at an address in Milton Keynes.
The SponsorAScholar website claimed to be able to arrange for young women to be matched with clients willing to pay up to £15,000 a year in return for sexual relations. It was removed shortly after The Independent published a story about its activities.
Mr Lancaster, who left the court with his face swathed in a scarf and wearing a baseball cap, was remanded on bail until 7 June, when his case is expected to be sent to the Crown Court.
An order was made under the Contempt of Court Act banning publication of the identity of his alleged victim, whose anonymity is already guaranteed under the Sexual Offences Act.