McDonald's to breathalyse customers on entry in Cambridge and turn away anyone 'drunk'
Cambridge United FC is also joining the scheme, which a supporters' group said would 'demonise' fans visiting its home ground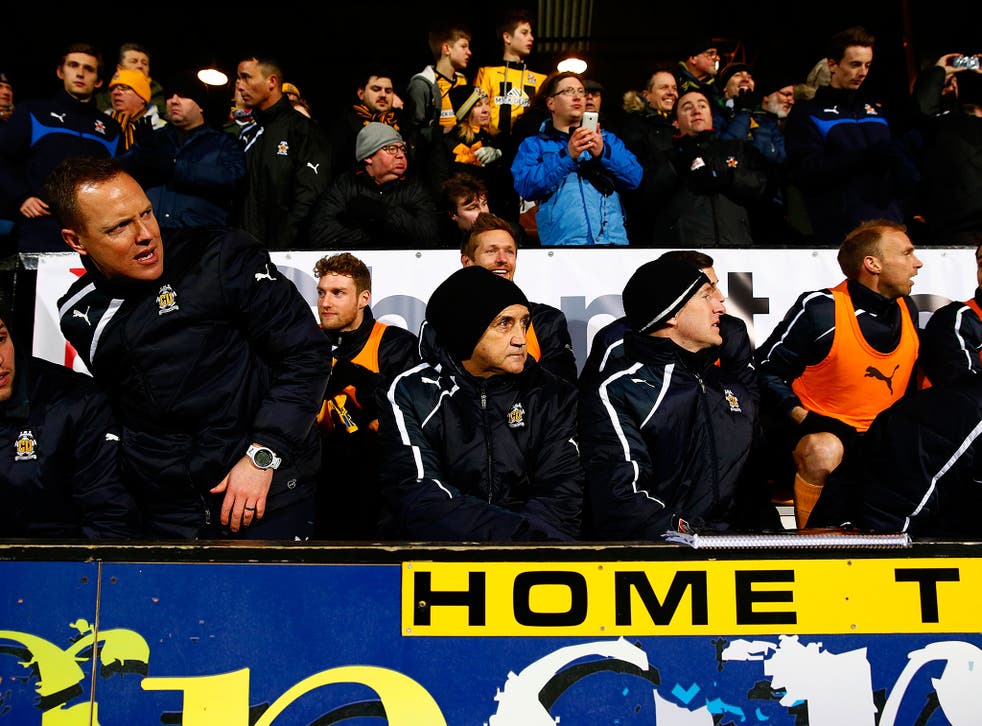 McDonald's customers in Cambridge could be breathalysed before they are allowed in as part of a new scheme to stop alcohol-fuelled crime in the city.
Security staff at the restaurant in Rose Crescent are being given testing kits that will detect whether anyone is over twice the drink-drive limit.
Police stressed that the test would not be a "requirement of entry" for everyone but could help employees turn violent or aggressive people away.
Cambridge United FC has also joined the scheme, funded by Cambridgeshire's Police and Crime Commissioner, as has venue the Cambridge Junction, while talks continue with other businesses.
Police hope the scheme will combat alcohol misuse and related anti-social behaviour and crime but a football fans' group said the move would "demonise" supporters already subject to several laws.
Sergeant Ian Wood said some fans were "unaware" of alcohol-related rules around sporting events, including the criminal offence of trying to enter a ground while drunk.
He added: "I hope that the introduction of the devices will help stewards make empowered decisions about who should enter the ground and educate fans about the ramifications of being drunk at sporting events.
"We accept that a responsible fan may consume a moderate amount of alcohol before a game, however, we are focusing on the overly-intoxicated people who are most likely to become problematic during or after the game."
According to police figures, 141 people were arrested for being drunk and disorderly or incapable in Cambridge city last year and 263 more were arrested for public order offences.
Amanda Jacks, a policing caseworker at the Football Supporters' Federation told The Independent turning away fans should be left to the discretion of stewards and police.
"To the best of my knowledge, the laws and regulations in place are being enforced and we don't see the need to breathalyse supporters," she said.
"As far as we're concerned, it's another step towards demonising football fans, who already have quite a lot of legislation stacked up against them."
Ms Jacks said there were only eight arrests last year at Cambridge United's ground, Abbey Stadium, last year.
She claimed that the amount of alcohol needed to pass twice the drink-drive limit would not make all people drunk and that no concrete evidence had showed similar schemes reduce crime.
But Cambridgeshire Police said trials elsewhere in the UK had reduced disorder at venues by around a third and the testing kits can also be used on liquids to test whether they are alcoholic.
Commissioner Sir Graham Bright said the trend of "preloading" was making people in Cambridge city centre intoxicated by the end of the night.
"I want people to enjoy a night out but to do so responsibly," he added.
"Increasingly, the police and the health service are required to deal with the consequences of excessive drinking and I hope this scheme will help reduce the number of people who get into trouble as a result of their drinking."
Joseph Keegan, from Cambridgeshire County Council 's alcohol action team, said they were trying to stop people "putting their health at risk".
He said every person turned away from a venue would be offered a card with information about risks and cutting down on alcohol abuse.
A similar scheme has been trialled in Birmingham and Norwich and several other cities are reportedly considering buying the equipment.