Melanie Road murder: How DNA collected in 1984 solved the 32-year-old case
Melanie Road, 17, was found in a pool of blood at 5.30am on June 9 in 1984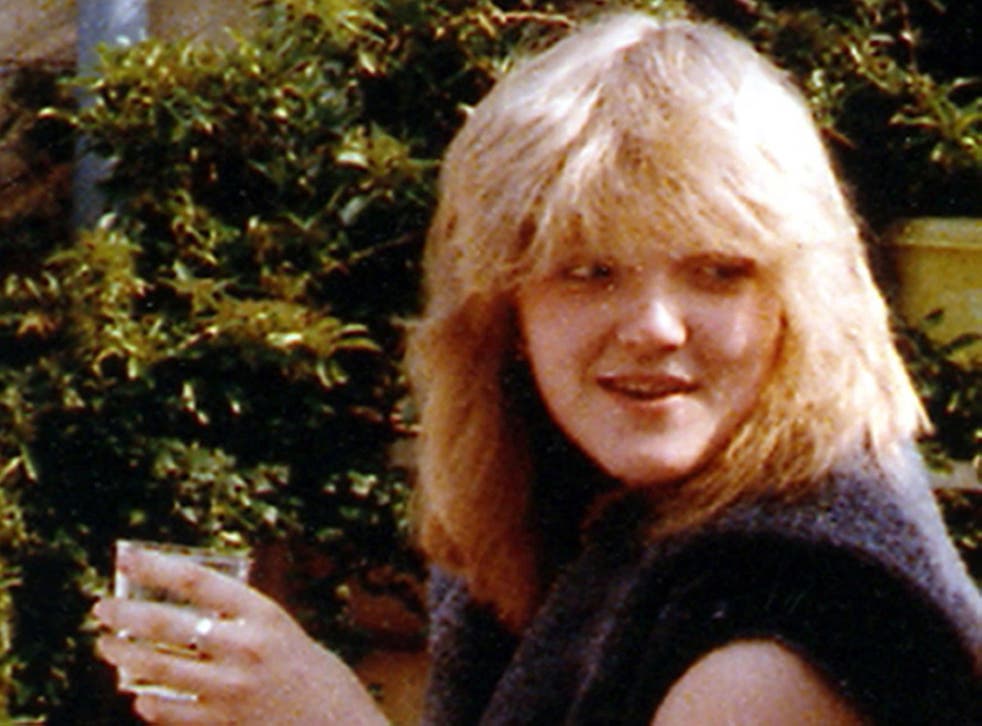 Christopher Hampton has been brought to justice after his daughter's DNA was put on the national database following a domestic incident with her partner.
Police first collected DNA samples from St Stephen's Court in Bath, Somerset, where Melanie Road, 17, was found in a pool of blood at 5.30am on June 9 in 1984.
She had been stabbed 26 times through her clothing, which Hampton removed to rape her and then placed back on her body.
A trail of blood matching Hampton's blood group, and later his DNA, was found leading from nearby St Stephen's Road in the direction of his home half a mile away.
Officers from Avon and Somerset Police took swabs from 71 blood spots at the scene, as well as from Melanie's clothing and body.
DNA analysis was not available in 1984 but the force kept all the samples and evidence collected from the scene for more than three decades.
As scientific techniques advanced, various analyses were carried out and police persisted with case reviews.
A DNA profile of the killer, extracted from samples of semen from the scene, was loaded onto the national DNA database in the 1990s.
There was no match from the database at that time as Hampton had not been arrested for any criminal offences.
Scientific advances meant that familial DNA links could be identified, a breakthrough that proved crucial in solving Melanie's murder.
In 2014, Hampton's daughter, then aged 41, was arrested following a domestic incident with her partner in which a necklace was broken.
UK news in pictures

Show all 50
Police protocol for domestic violence meant she was cautioned and her DNA taken, then uploaded to the national database.
The following year, the familial DNA testing for Melanie's murder was re-run and a match was found with Hampton's daughter.
He voluntarily provided a mouth swab to retired police officer Paul Mason on June 1 in 2015, remaining calm and confident throughout.
This DNA was found to match samples taken from semen staining on the fly and crotch of Melanie's trousers.
Following his arrest, Hampton released a prepared statement saying: "I deny any involvement in the rape and murder of Melanie Road".
On December 22 last year, Hampton entered a not guilty plea to murder at Bristol Crown Court.
Scientific work continued and Hampton's DNA was found on four other areas of semen staining on Melanie's trousers and pants.
His DNA also matched semen on swabs taken from Melanie's body during a post-mortem examination.
It was also in blood spots found near Melanie's body.
Forensics: The Anatomy of Crime

Show all 5
Speaking outside court, Detective Chief Inspector Julie MacKay said: "The key to solving this case has been a combination of traditional police enquiries, advances in forensic science and the tenacity of a small group of officers and police staff.
"Although Hampton has now admitted to murdering Melanie, he has spent more than 30 years living a lie, able to conceal his dark secret from all those around him."
Ms MacKay told reporters she believed Hampton would have been eventually caught if it had not been for his daughter's DNA being put on the national database.
She praised the efforts of officers who worked on the 1984 investigation and said the senior investigating officer had died regretting Melanie's murder was unsolved.
"If in 1984 they hadn't swabbed every one of those 71 blood spots, if they hadn't meticulously examined everything that was available to them from Melanie's clothing and her body we would not have had that DNA available to us," she said.
Hampton was emotionless as the critical mouth swab was taken by Mr Mason.
"Bearing in mind he is a man who knew that he had taken that swab resulting in us identifying him I am amazed at how little emotion he showed," Mr Mason said.
"He was no different than any other swab and I have done hundreds. It was just another swab at that stage."
PA