Michael Gove took inspiration from Texas rehabilitation programmes for prison reform plans
The state has succeeded in dramatically reducing its prison population while at the same time reducing levels of crime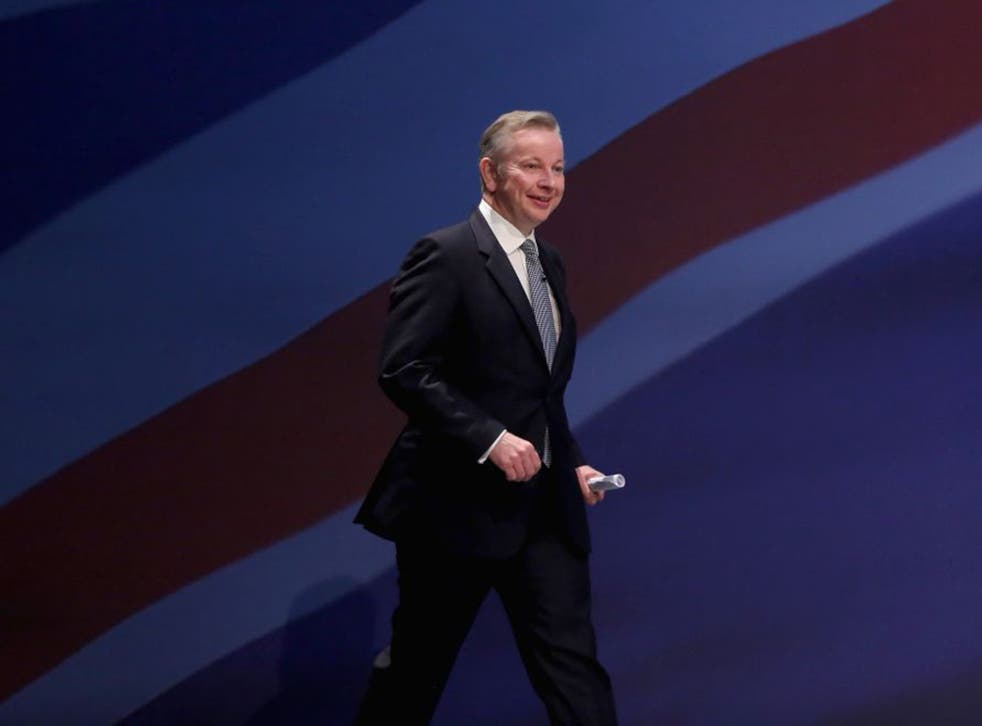 An American state that used to be infamous for its "lock 'em up and throw away the key" approach to crime is providing an unlikely inspiration for Michael Gove's plans to reform Britain's prison system.
The Justice Secretary has been studying rehabilitation programmes in Texas – where 10 years ago around one in 20 adults were either behind bars, on parole or on probation.
But since then, the state has succeeded in dramatically reducing its prison population while at the same time reducing levels of crime faster than the national average.
Faced with budget restraints and a rising prison population in the UK, Mr Gove recently visited Texas to talk to people involved in its "rehabilitation revolution" to see whether aspects of the scheme could be adopted in Britain.
Under the Republican-led programme, many criminals who would traditionally be sent to jail are instead sentenced to intense community-led schemes designed to deal with the cause of their offending such as drug abuse and mental health issues.
The first year alone saw cost savings of almost £300m, while reoffending rates also fell significantly. Three prisons have now been closed, along with nine of the state's 14 youth offender units.
Mr Gove is understood to have held talks with the judiciary about how "rehabilitation courts" could be introduced in Britain in an attempt to cut prison numbers in the UK – which currently locks up more people than anywhere else in Western Europe.
"We've got to have fresh thinking," Mr Gove told a BBC Panorama team that accompanied him on his US tour, whose programme is screened tonight. "How can we take that essence and ensure that when individuals are in court, there is a teachable moment that they recognise they've done wrong – and if custody may not be the answer for them, that there are other things we can do?"
A spokesman for the Ministry of Justice (MoJ) confirmed that significant work was under way to see how the Texas scheme could be adopted for the UK. But they insisted that it would not include violent offenders for whom they believed prison was the only option. "Michael has asked officials to look at why we don't have these problem-solving courts in the UK," said an MoJ source. "It is something we are looking at as part of our submissions to the Comprehensive Spending Review. Prison is not only expensive but does very little to reduce reoffending. We need to find other solutions."
Senior figures in the MoJ were delighted when David Cameron used his speech at the Conservative Party Conference to highlight Mr Gove's prison reform plans – which were not a central part of the Tories' manifesto.
What we'd like to teach Michael Gove

Show all 2
But they still fear there could be a backlash from the right-wing press if a criminal who is not sent to prison later goes on to reoffend in a more serious way. MoJ officials were at pains to point out that rehabilitation would only be appropriate for certain categories of criminal offence and more serious crimes would have to be dealt with by custody – regardless of prior circumstances.
Nonetheless, the moves will be welcomed by prison reform groups. "Michael Gove's enthusiasm for specialist courts shows how serious he is about giving those who commit crime a real chance to turn their lives around," said Penelope Gibbs, director of Transform Justice.