Michaella McCollum: Jailed Peru drugs mule says she acted in 'moment of madness'
Michaella McCollum was caught with Melissa Reid trying to smuggle drugs from Peru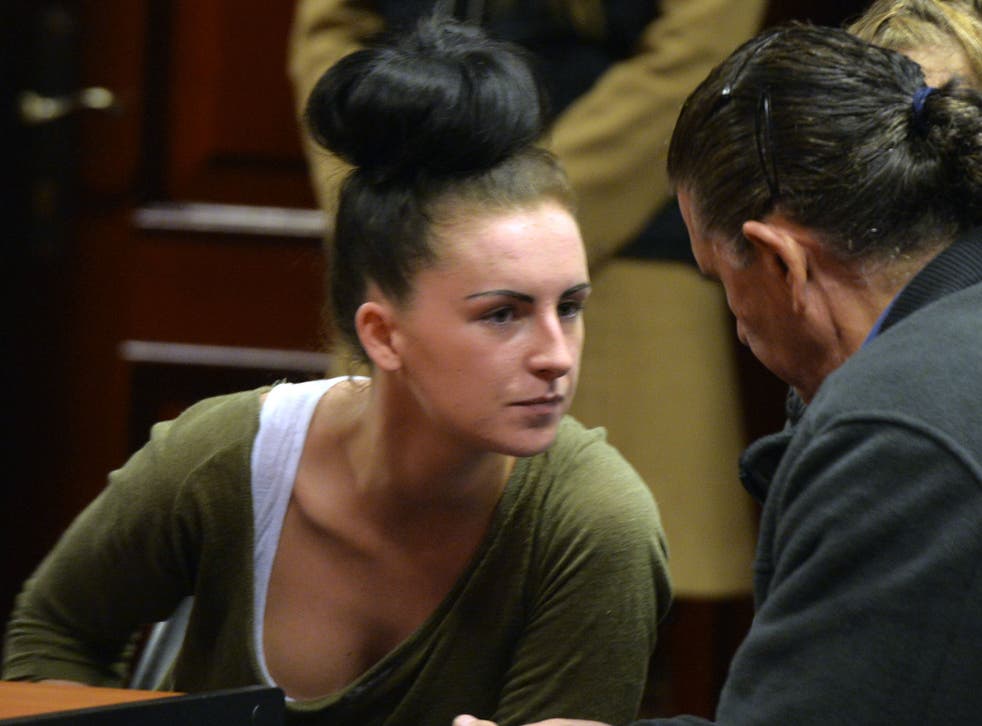 A drugs mule jailed in Peru for trying to smuggle £1.5m of cocaine has said she acted in a "moment of madness."
Michaella McCollum, one half of a duo caught in 2013 attempting to smuggle the drugs to Spain, has spoken out for the first time since her release.
Ms McCollum, from County Tyrone, Northern Ireland and Melissa Reid, from Glasgow, were caught at Jorge Chavez airport in Lima with the stash.
"I made a decision in a moment of madness," she told Irish broadcaster RTE in her first interview since being released two years and three months into a six-year sentence.
"I'm not a bad person. I want to demonstrate that I'm a good person."
She admitted that, if she had been successful, she would "probably would have had a lot of blood on my hands."
"I potentially could have filled Europe full of a lot of drugs.
"I could have potentially killed a lot of people, not directly but I could have caused a lot of harm to people."
Ms McCollum also spoke of how she missed normal things.
"I've forgotten the things that everybody takes for granted in life. Seeing the sun, seeing the darkness, seeing the moon and the stars, things I haven't seen in almost three years."
Ms McCollum was working in Ibiza nightclubs when it is believed she was approached by drug traffickers.
Along with Ms Reid, she was caught attempting to smuggle 11kg of cocaine, hidden in packets of food, on a flight to Madrid.
Ms McCollum's early release is down to new Peruvian legislation. Ms Reid remains imprisoned.
The pair were first jailed in the Virgen de Fatima prison in Lima. They were later moved to the notorious Ancon 2 prison.
RTE will broadcast the full interview on Sunday night at 9.30pm.