Missing Syria girls: Parents must 'keep passports under lock and key' to stop children joining Isis
Three teenage girls are believed to have fled to Syria from London to join group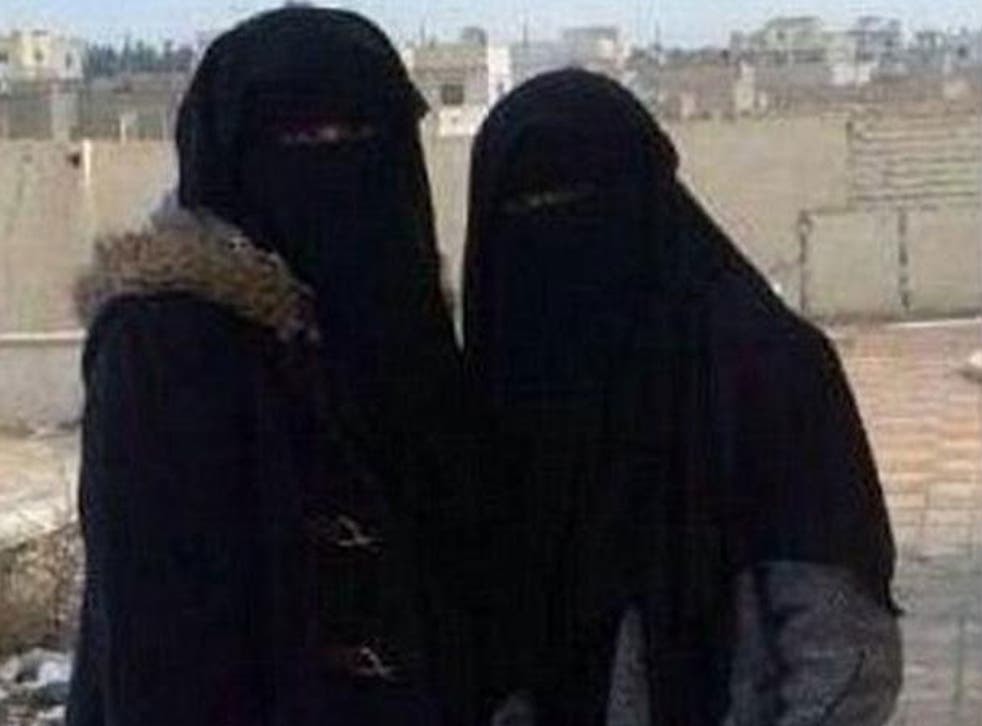 Parents concerned that their child is being radicalised should keep passports "under lock and key" to stop them joining Isis, the head of a counter-extremism organisation has warned.
Sara Khan, the director of Inspire, urged schools and families to work together to stop teenagers being lured to Syria and Iraq by extremists with online propaganda.
Metropolitan Police officers arrived in Turkey today on the hunt for three missing London schoolgirls believed to be on their way to join the group in Syria.
Shamima Begum, 15, Kadiza Sultana, 16, and Amira Abase, 15, flew to Istanbul unhindered on Tuesday, despite having previously been spoken to by police over the disappearance of a teenage friend who ran away to Syria two months ago.
"Parents need help and the most practical suggestion I can make is keep your daughter's passport under lock and key," Ms Khan told The Guardian.
She said Isis was succeeding where other jihadist groups had failed with a "very aggressive" social media campaign deliberately targeting young girls to help found their so-called Islamic State.
Ms Khan told Channel 4 News that the two-pronged attack first tells Muslim girls it is a religious obligation to join Isis to fight the "West's war on Islam" and then feeds them a false idea of empowerment glorifying life in their territories.
"They are saying to young girls that what is real empowerment, what is real women's liberation is being part of Isis – being a mother, a wife, there is no other role in public life," she added.
"I think a lot of young girls can't see the deceptive and sinister meaning that women have no rights, they have no authority, agency, freedom or opportunity."
Several teenage girls are known to have escaped Britain for Syria, including Scottish Aqsa Mahmood, who fled in 2013 and has reportedly since married a jihadist fighter.
Known for her violent Twitter ramblings under the name Umm Layth, there is evidence that she may have been in contact with missing Shamima on the social network.
Ms Khan compared online radicalisation to a form of grooming with "uncanny" similarities to child sexual exploitation.
"We've been calling them jihadi brides but these are young 15 or 16-year-old girls," she added.
"My own view is that this is a form of grooming…befriended online, told they're loved, showered with praise and flattery.
"These girls, like victims of child sexual exploitation, don't see themselves as victims.
"They see themselves as girls going to be with men who genuinely love them."
Inspire has launched a "Making A Stand" campaign for British Muslim women to fight extremism, visiting Birmingham today in the first of nine trips to UK cities.
The Prime Minister called for families, friends, schools, universities and entire communities to play a role in stopping radicalisation.
"The fight against Islamic extremism is not just one that we can wage by the police and border control," he added.
The headteacher of missing trio's school, Bethnal Green Academy, said police found no evidence the missing students were radicalised there as access to social media was regulated.
Principal Mark Keary said the school was reviewing our safeguarding procedures and supporting the police investigation.
Additional reporting by PA